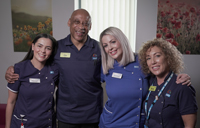 Lavender - Gold winner
Staff at our Lavender Suite, located at the Zinnia Centre have been through a challenging year. Despite having low staffing, the team pulled together to implement plans to ensure that the ward was safely staffed to remain open. They doubled down, worked overtime, picked up additional shifts and did so with a smile on their faces. They continued to get positive service user feedback despite their challenges and the team is always eager to come up with new ways to improve care.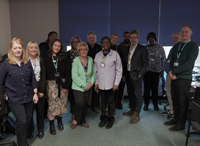 North Hub Community Mental Health Team - Silver winner
The staff at our North Hub CMHT have demonstrated commitment to the Trust Values through periods of pressure and stress. Due to vacancies within the team and pressure on the service, staff have shown understanding, commitment and a willingness to provide additional hours to meet the demands on the service. They have pulled together following a tragedy within the team and supported each other through the shock and grief, strengthening their bond even further.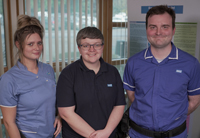 Coral Ward - Bronze winner
As a team, Coral Ward faces high levels of risk each day, but constantly maintains a compassionate approach to service users, which in turn means the service users feel safe and able to trust professionals. They often find creative ways to help service users to meet their own needs and achieve their goals. The team is also incredibly supportive of each other, the cohesion that has developed over the last few years creates an environment where they feel supported and encouraged. The service is also described to be welcoming and always passionate about service user care.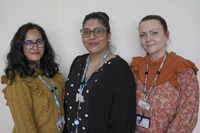 Solihull Perinatal Team - Bronze winner
Over the last two years, the perinatal team in Solihull has consistently demonstrated that it is a high quality, evidence-based multidisciplinary team that has delivered an excellent and inclusive service for the residents of Solihull. For a relatively new team, they have developed quickly, doubled their referral numbers and have worked hard to tailor the service to suit the needs of the local community.