Published: 24/05/2023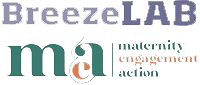 What is PCREF?
A recommendation from the national Mental Health Act Review to eliminate the unacceptable racial disparity Mental Health Trusts see in Access, Experience and Outcomes (AEO) and to improve the trust and confidence of Black communities in our services.
We work with various community partners such as:
Acacia
Making Connections Work
Association of Jamaican Nationals
Catalyst4change
Derby Gypsy Liaison Group
Nishkam Healthcare Trust
The 1928 Institute
We have also worked with the BreezeLab and Maternity Engagement Action CIC to facilitate coproduction sessions for a Black women's persona in perinatal services.
What is coproduction – BreezeLab
The approach to the coproduction that will be delivered in the project used the 'Design Thinking' methodology. Design Thinking is person centric, as opposed to system centric, that is approach grounded in empathy and used to solve complex human service challenges and do so by involving multiple stakeholders. Design Thinking is well used in many industries, but rarely seen in the public sector, including in mental health services. The methodology sets out a five-stage process. First, the empathise stage, experts by experience are invited to share their experiences of being racialised while using mental health services. These experiences shared in the empathise stage provide will feed the rest of the process going forward. Second, the define stage, that is defining the key challenges and problems from the experiences shared in the empathise stage. Third, when the key challenges have been defined the methodology moves onto the ideate stage. At this stage the experts by experience are invited to develop ideas with the aim of addressing the key challenges that have been defined. The ideate stage is very much about blue sky thinking – no idea is too small or large and no idea is too radical. Fourth, following the ideate stage, the best ideas are taking forward to the prototype stage. At this stage, again the experts by experience are invited to work refine the best ideas and turn them into candidate solution and product prototypes that address the defined key challenges. The fifth and final stage of the Design Thinking methodology, is the testing stage. At this stage multiple stakeholders are invited to receive presentations from the experts by experience about their candidate solutions and products, and in a collaborative and inclusive way being to explore the workability of implementing those – understanding the opportunities and challenges of making them work in practice. What results when Design Thinking is applied are a ready to go set of solutions and products that services can begin to make part of their care and delivery with the intention to address the appreciated race inequalities. Though, Design Thinking is not something often seen in mental health services, so this is an interesting opportunity to see how the approach works within mental health, with coproduction being the bridge that begins to connect the two.