We want to bring together service users, families, friends and staff to work with us and help us to achieve recovery for all.
We recognise that everyone is on their own journey and the challenges we have are part of what makes us unique and interesting. Sometimes the journey can be hard and we are here to give you the support you need. Maybe you feel positive about your recovery journey and would like to share your experience.
We would love to hear from you through our Recovery for All forum, and to invite you join us in our aim of encouraging everyone in their recovery journey.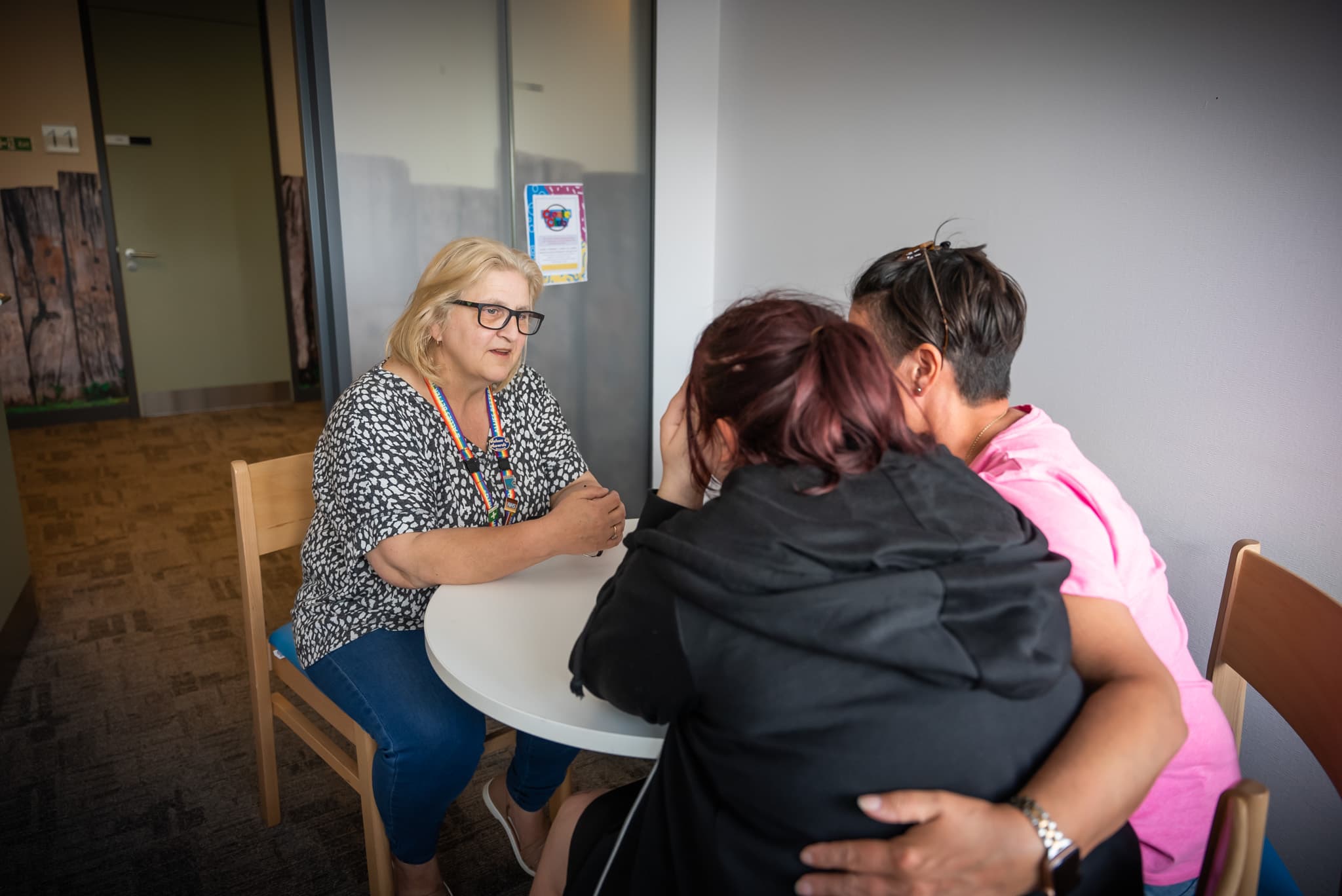 What is recovery?
What does recovery mean to you? We are all unique, and so are our experiences of recovery. Recovery is about YOU living a full and satisfying life, in the presence or absence of symptoms.
The recovery journey for someone with a mental health problem is about living hopefully and taking control over your problems and your life. Your steps towards recovery will involve building a new sense of self, meaning and purpose and growing beyond what has happened to you, as well as pursuing your dreams and ambitions.
Hope
Hope is very important in everyone's journey. Whatever else recovery means, our main feeling is that we all need to be hopeful in our lives.
Control
Recovery involves taking back control. This may involve taking control of your life, and finding a purpose. It may also include taking control of your own recovery and working out ways of managing problems and deciding what support you need in order to pursue and achieve goals.
Opportunity
Recovery is impossible without opening up opportunity for a life beyond illness. Think about doing the things that give your life value, such as meaningful interests and taking part in community life and leisure activities that you enjoy.
If you would like to get in touch with the team, please email: bsmhft.recoveryforall@nhs.net
Meet the team
Dr Katherine Allen, Lead for Recovery and Service User, Carer and Family Experience.
Anne Glover, Recovery Improvement Lead
Steve Shaw, Recovery Development Worker
Jennifer McCalla, Recovery for All Business Manager
Evie Hogshaw, Recovery, Participation and Experience Team Administrator
Justine Lovell, Recovery Peer Support Worker
Garry Edgington, Recovery Peer Support Worker
Eugene Egan, Transitions Peer Support Worker
Recovery for All activities
We have a range of recovery-focused activities that are available.  Our aim is to inspire hope in recovery, create opportunities and give you choices of different, recovery-focused activities.
If you would like to find out more details, or get in touch with the team, please call 0121 301 3992 or email bsmhft.recoverycollege@nhs.net.
Contact us
Recovery College for All
Uffculme Centre
52 Queensbridge Road
Moseley
Birmingham
B13 8QY