Caring Minds charity is more relevant now than ever as we have come through the most challenging two years in the history of the health service and acknowledge the impact that the COVID-19 pandemic has had on the mental health of staff, service users and the communities that we serve.
Pre COVID -19 'In any given year 1 in 4 people will experience a mental health problem', we are yet to see the true impact across this statistic
BSMHFT operates from over 50 sites throughout the Birmingham and Solihull areas to provide a wide range of inpatient, community, and specialist mental health services for service users of all ages. From young people aged over 16, right through to providing mental health care and treatment for older adults.
Together, these services include elements of rehabilitation, crisis and home treatment, assertive outreach, early intervention, addictions, day services and mental health wellbeing. Whilst our work covers many areas and can often be complex, our aim is simple 'improving mental health wellbeing'
Enhancing a person's visit to BSMHFT can make all the difference to their wellbeing, improving recovery and overall experience of our services. Caring Minds are committed to providing support for the best possible facilities and environment for our service users, carer's, visitors, and staff in order that wellbeing, recovery and experience is maximised.
Caring Minds are here to support the Trusts Vision of Improving Mental Health Wellbeing by providing funding that will enhance and add value to the service user and staff experience beyond what the NHS is able to provide. This may include equipment, specialised furniture, service user events, activities, carer's well being activities, staff appreciation events and many more.
We aim to bring the Trust and communities together through fundraising events and campaigns and we welcome the support and involvement from supporters, service users, carers and friends of the trust.
We actively seek new ways to support as many areas across the trust as possible, and encourage those who see opportunities to contact us to discuss ideas.
If you have any questions, please contact us at bsmhft.fundraising@nhs.net
Make a Donation
As a charity we rely on the money that people donate to us, and we are very grateful for any fundraising or donations you make.
The charity aims to provide funding for service users' recovery and wellbeing activities, over and above what is already provided by the Trust, and it also supports wellbeing initiatives for carers and staff.
We are also able to provide funding for specialised furniture, research and equipment if it is thought that by doing so, it will significantly improve the experience of the people who use our services.
Making a donation to Caring Minds couldn't be simpler, you can either:
Scan the QR code
Or Donate by our Caring Minds Just Giving page
Or Start fundraising for Caring Minds
Or through payroll of you are a member of staff – contact bsmhft.fundraising@nhs.net.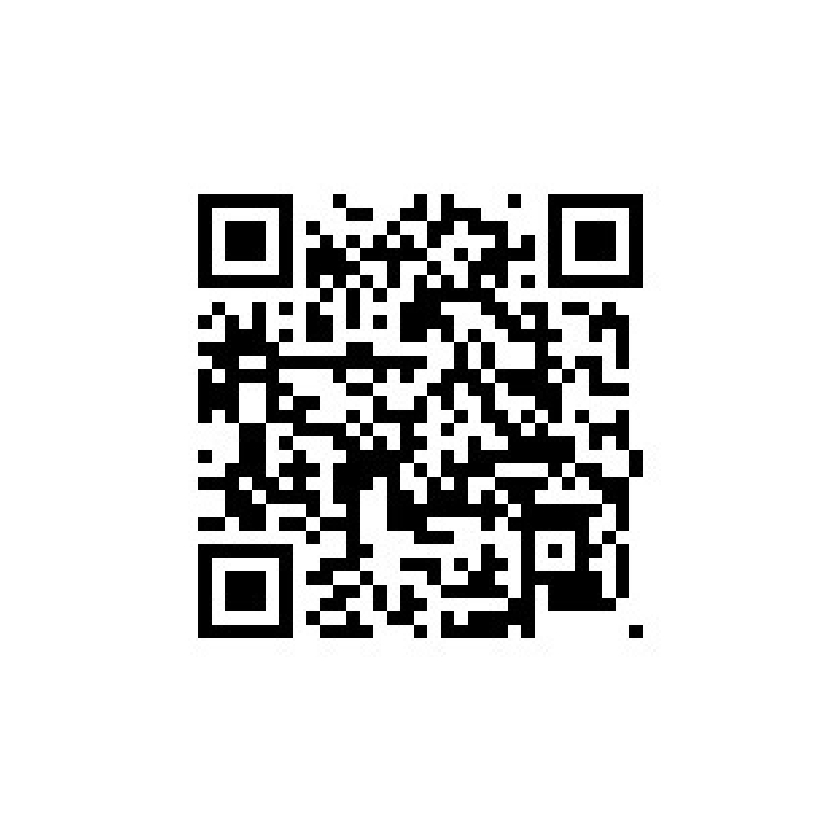 Fundraising
There are lots of ways you can support the work of our charity 'Caring Minds' but one of the most fun things to do is to take part in an event.
Our charity fundraisers have lots of great ideas and if you can't find what you need, just drop them a line at fundraising@bsmhft.nhs.uk,they would love to help you.
Take a look at our Just Giving page – Caring Minds – JustGiving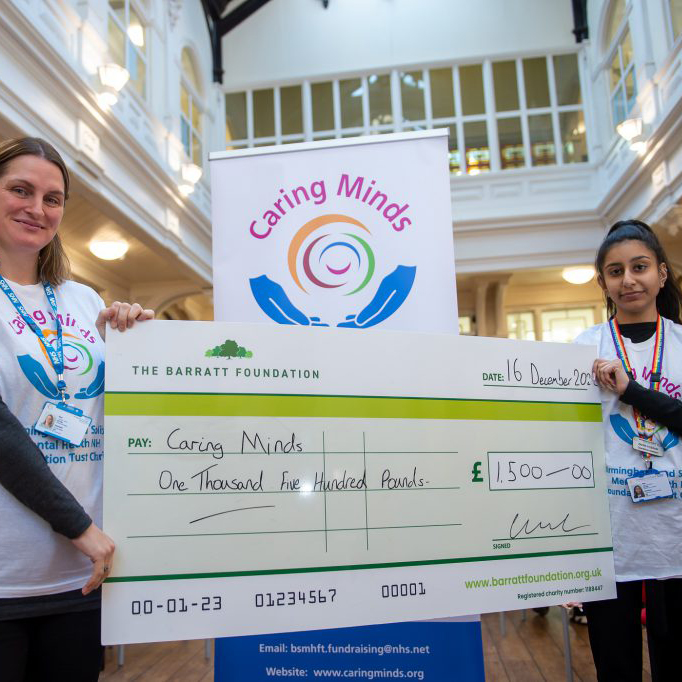 Join an event or challenge
Are you looking to set yourself a challenge this year, whilst at the same time helping to support a local charity? Whether this is to get fit or perhaps take on a new activity there are plenty of choices available to suit everyone.
Here at Caring Minds our fundraising team can provide you with fundraising ideas and sponsor forms to get you started, as well as a charity sports vest or t-shirt to wear on your challenge.
If you need any further help or information please just ask us, we will be more than willing to support you.
To get in touch email bsmhft.fundraising@nhs.net.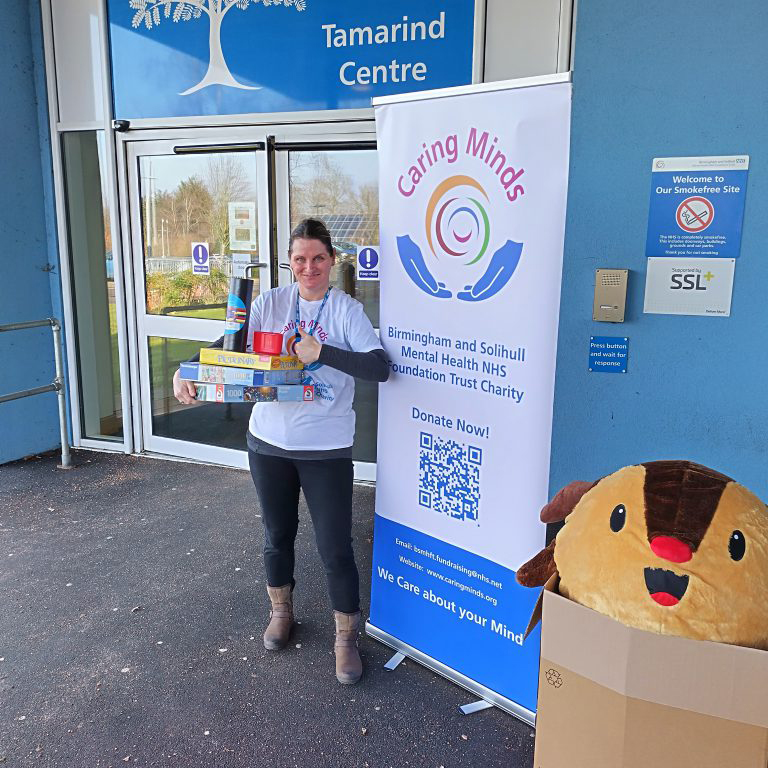 Why we need your support
The Trust's charity, Caring Minds, directly raises money for services and equipment for service users and carers. It funds projects within the Trust, so you can rest assured that money raised will be helping to provide the much needed extras that traditional NHS government funding does not provide.
Every donation made to the Caring Minds charity, no matter what size, can make a real impact. We use the money to provide extra comforts in our wards and departments, help towards the purchase of equipment and services and also support our staff with training and research.
The Trust receives government funding for healthcare, but there is always more that we can do. We always need extra support, so whether you're holding a coffee morning or running a marathon, why not think about making a donation to our Caring Minds charity.
We would like you to know that if you decide to make a donation, your gift will be used carefully and sensitively. Money donated is distributed where it is needed, as we support all areas of the Trust. Any ward or department can request money from the charity fund which is governed by the Charitable Committee.
Birmingham and Solihull Mental Health NHS Foundation Trust is one of the UK's largest mental health trusts. Each year over 50,000 people are seen by our services, from not only the Midlands area but also nationally for some of our more specialist services. Many of our patients face incredibly difficult emotional and social pressures, possibly brought about by loss of income and the side effects from drugs. The emotional and physical impacts of their illness can last many years and sometimes a lifetime.
Enhancing a person's visit to us can make all the difference to their wellbeing, improving recovery and overall experience of our services. We are committed to providing the best possible facilities and environment for our service users, visitors and staff, and with your help we are able to do just that.