What is Quality Improvement (QI)?
QI is a structured approach to test different solutions to understand what works best to make our services better for our service users. It is a way of giving power back to frontline staff to make the changes that matter to you to improve care.
QI is for all, including service users, carers and staff – no matter your band or background. Everyone can get involved.
Why have we adopted QI?
As an organisation, we are proud of our services and the care we deliver. However, there is always room for improvement in the way care is delivered and how we support our staff. This has been highlighted in CQC inspections, as well the NHS staff survey. The Trust recognised that whilst lots of work was being carried out to improve services, there wasn't a dedicated team that could support frontline staff to be involved in the changes they feel should happen.
In 2018, the Trust partnered with a non-profit organisation, the Institute for Healthcare Improvement (IHI), who are the world leaders in helping organisations put quality at the heart of their work. IHI have worked with several NHS Trusts in the UK, and many more healthcare organisations all over the world.
As a result, a brand-new QI team was created in BSMHFT in Summer 2019 dedicated to providing expert support and guidance to local teams to help tackle problems and make our services better for everyone – service users, families, carers, and staff.
What is the Model For Improvement?
It's the structured approach we use to try and tackle some of the problems we face in our services. It's made up of 3 questions and the 'PDSA cycle' – which is a method of testing on a small scale in the real world until we understand the best way to do things.
The BSMHFT QI team are experts in how to apply it in healthcare and offer training and support to put it into action.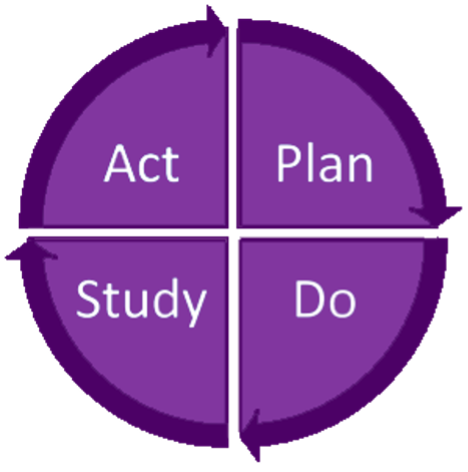 Model for Improvement
How can I get involved?
We have created our own QI Academy with the support of IHI to give you the skills to be part of QI projects. There are QI projects running all over the organisation and you can support on a local project or get a team together and start one on an issue that matters to you.
To find out more, please contact us at: bsmhft.qualityimprovementteam@nhs.net
Have an idea for an improvement project? Want to find out more about training? Want to say hello? Then please feel free to email us at: bsmhft.qualityimprovementteam@nhs.net
Quality improvement news
Read the latest quality improvement news, case studies and articles
A Year in Q1 March 2020
Download the latest version of quality improvement report