This week, our annual Doctor of the Year Awards took place, with colleagues gathering virtually and in person to mark the occasion. It was great to see so many of our amazing doctors taking time out of their busy schedules to attend the ceremonies.
The awards were split into seven different categories, each recognising the great work of both our doctors and postgraduate doctors in training.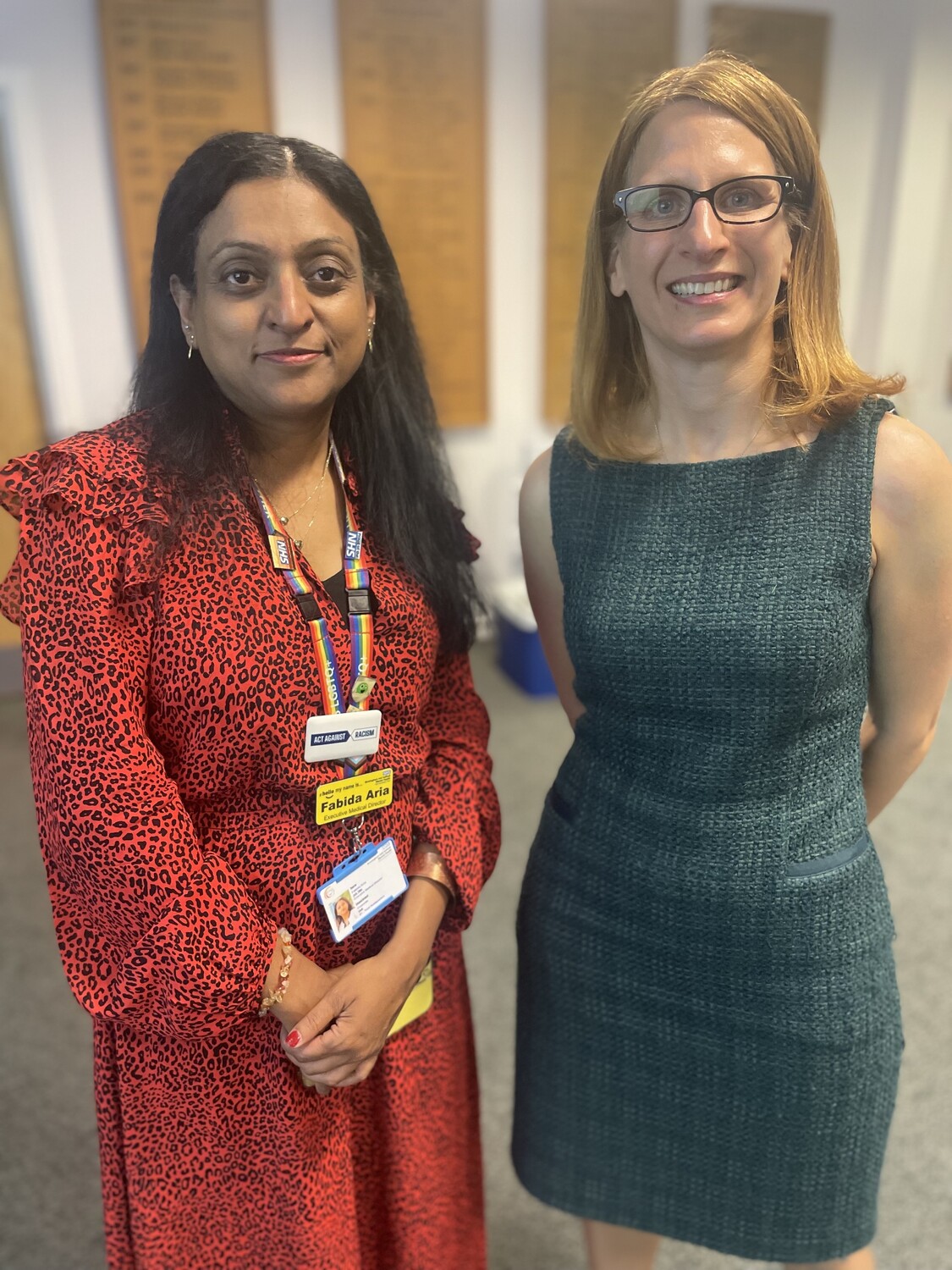 Dr Ruth Scally, Consultant Forensic Psychiatrist and Associate Medical Director (Medical Education) hosted the event which was presented by Roisin Fallon-Williams, Chief Executive, Fabida Aria, Medical Director, Patrick Nyarumbu MBE, Deputy Chief Executive and Dr Nat Rowe, Deputy Medical Director for Quality and Safety and Consultant Forensic Psychiatrist.
There were some amazing nominations and the judges found it incredibly difficult to choose the worthy winners. A huge congratulations to all of our winners:
Trainer of the Year Award
Dr Isa Shafi was the well-deserved winner of the Trainer of the Year Award. Trainees described him as compassionate, supportive and approachable. Dr Shafi is always willing to spend extra time teaching the junior doctors on the ward. When asked how he felt about this nomination, he told us that he was "over the moon" to win this award and felt very moved. Dr Shafi told those attending the awards ceremony that he learned from others, and he is happy to help our trainees to become better clinicians and professionals.
Trainee of the Year Award
This award went to Alina Braicu, a proactive trainee who goes above and beyond what is expected. She is involved in undergraduate teaching, organising meetings and conferences. Her nomination describes her as "a great psychiatrist, trainee and colleague and she is an asset to our Trust."
Staff and Associate Specialist (SAS) Doctor of the Year Award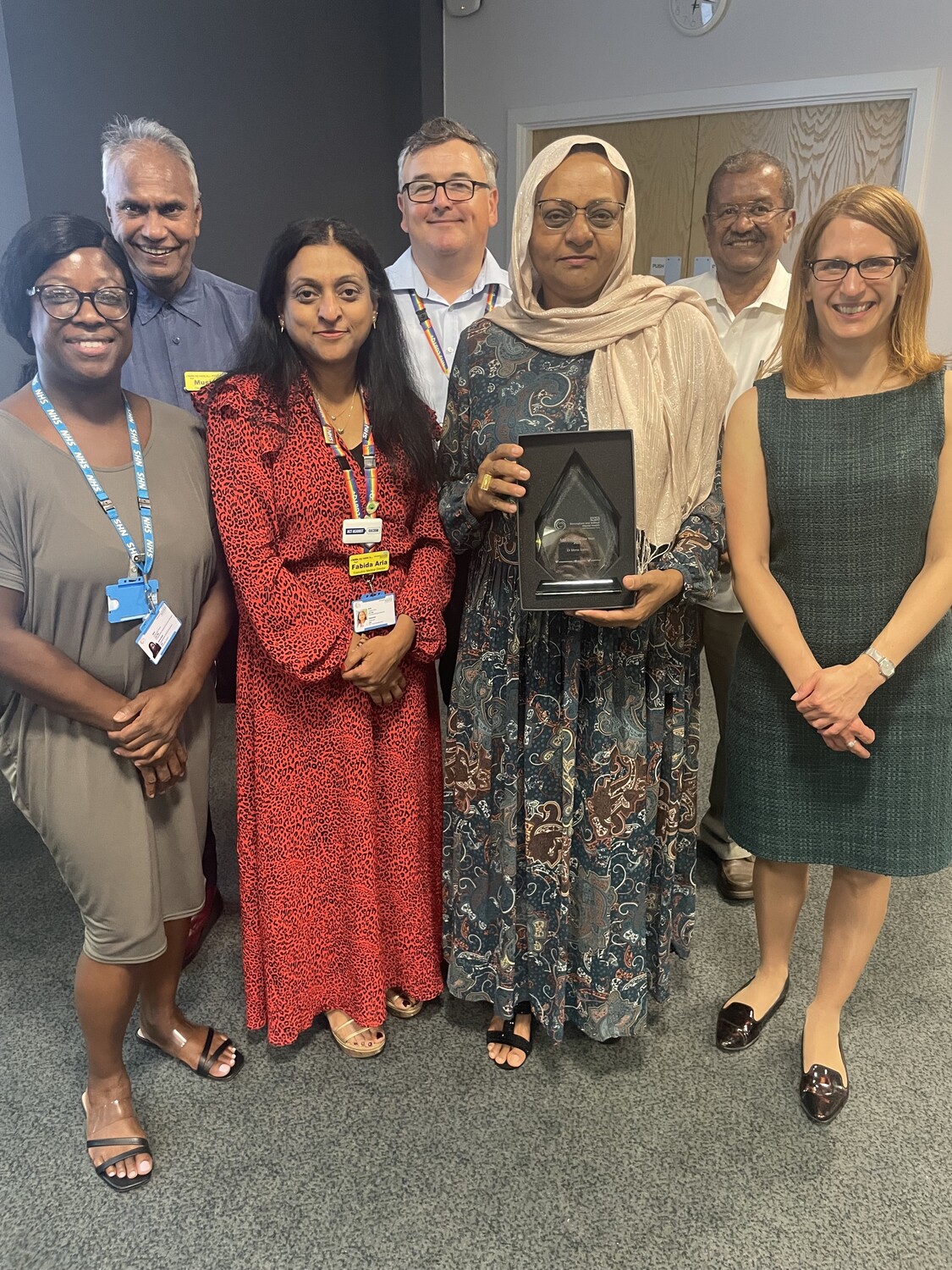 Dr Mona Salim was the winner of the SAS Doctor of the Year Award. Dr Salim's nominations described her as a welcoming figure who offers excellent support to junior trainees. She is very nurturing towards junior doctors who are new to the Trust.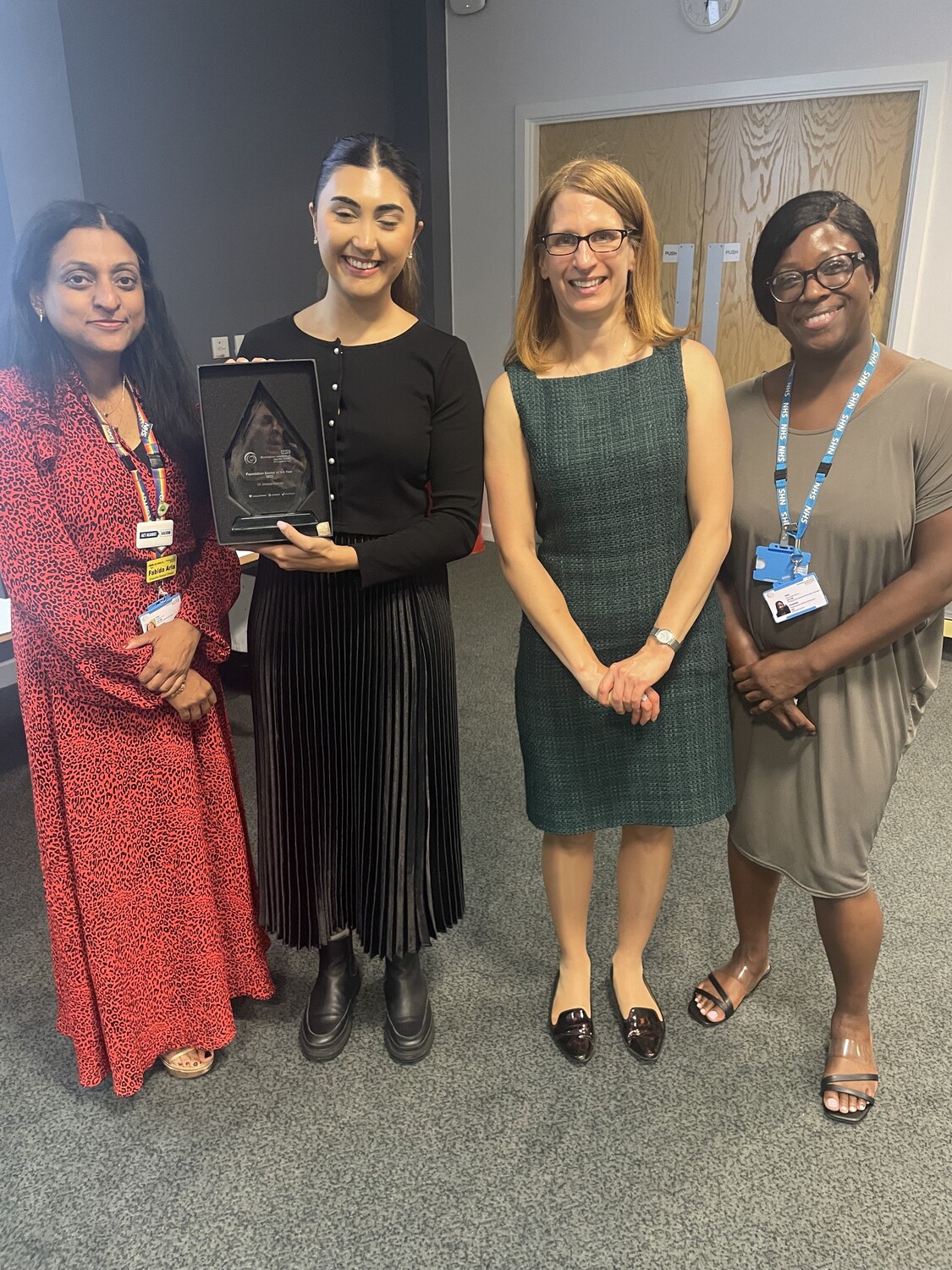 Foundation Doctor of the Year Award
The judges struggled to choose just one winner from the many fantastic entries in this category, so they decided on joint winners; Dr Tun Tha and Dr Jasmine Hundal!
Dr Hundal managed the difficult transition from acute medicine very well and her confidence has increased tremendously throughout her post.
Dr Tha is described as extremely diligent and hardworking. He was always proactive in finding out what service users needed and picked up on any issues, always completing tasks to a high standard.
Core Trainee/GP Trainee of the Year Award
Dr Kanayo Onyeka is often praised by service users and is very aware of cultural differences in psychiatric practice. Dr Onyeka has also been inspirational in making inclusivity and cultural variations an active part of our clinical discussions.
Dr Agnieszka Tulwin was highly commended in this category.
Higher Trainee (Speciality Trainee) of the Year Award
The individual who put Dr Nurul Yahya forward for this award said that she "was one of the best trainees I ever had." She was in advanced pregnancy, and had a young toddler, but was always available and visible on the ward. She was keen to learn and didn't miss an opportunity to advance her experience by handling the most complex cases.
Poster of the Year Award
Poster of the Year Award went to Dr William Heatley, Dr Marayan Patel, Dr Juliet Raphael, Dr Supriva Dastiday and Dr Sara Ormerod for their entry focussing Lithium Toxicity: What happens next? They won a £250 prize, sponsored by our Trust charity, Caring Minds.
Published: 31 July 2023