Today we are celebrating Aluya Ikhena, Interim Matron at our Ardenleigh Women's service. Aluya was nominated by Martine Evans who said: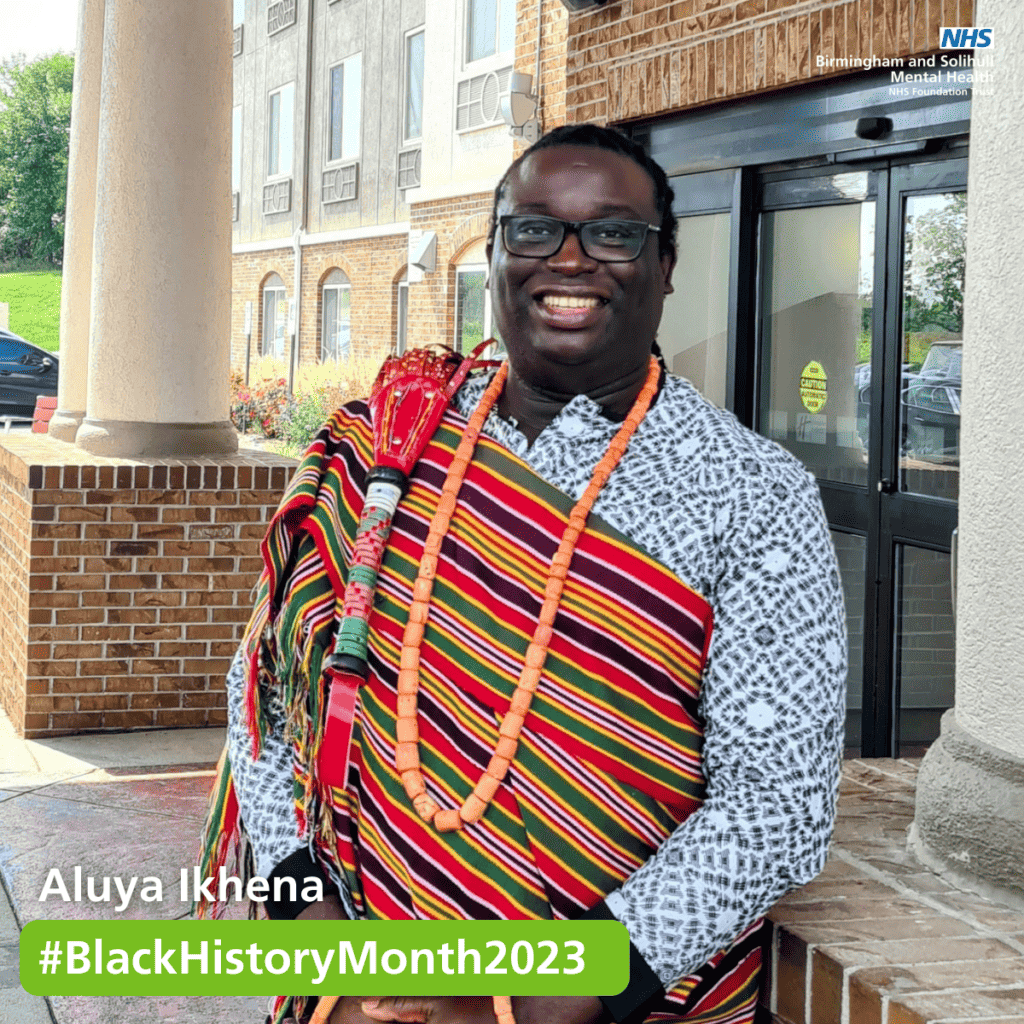 "Aluya is a loving and caring person, every time I have ever seen him working, he implements the Trust Values of compassion, inclusivity and commitment. He brings a light to the site and tries his very best. The patients have a lot of fondness towards him as they can see that he cares and that he tries his best for them."
We reached out to Aluya to ask him what he loves most about his heritage, he said:
"I am originally from the Esan tribe of Edo State, Nigeria. I'm proud of the fusion between my cultural identity as a Nigerian and a Brit, due to the cross-cultural understanding of our human connections. I have lived in the UK for just over 19 years. I am currently the Interim Matron for Women's Secure Blended Service at Ardenleigh.
In my Nigerian culture, the purpose of naming a person extends beyond identification. The name of a person tells a story or a prayer. A lot of importance is placed on the meaning of one's name.
"Aluyanegbe, broadly means 'one good turn deserves another'."
Published: 16 October 2023