Today we are shining a spotlight on David King, Counselling Psychologist at Orsborn House ICCR. David was nominated by Gobinderjit Uppal, Clinical Psychologist who said: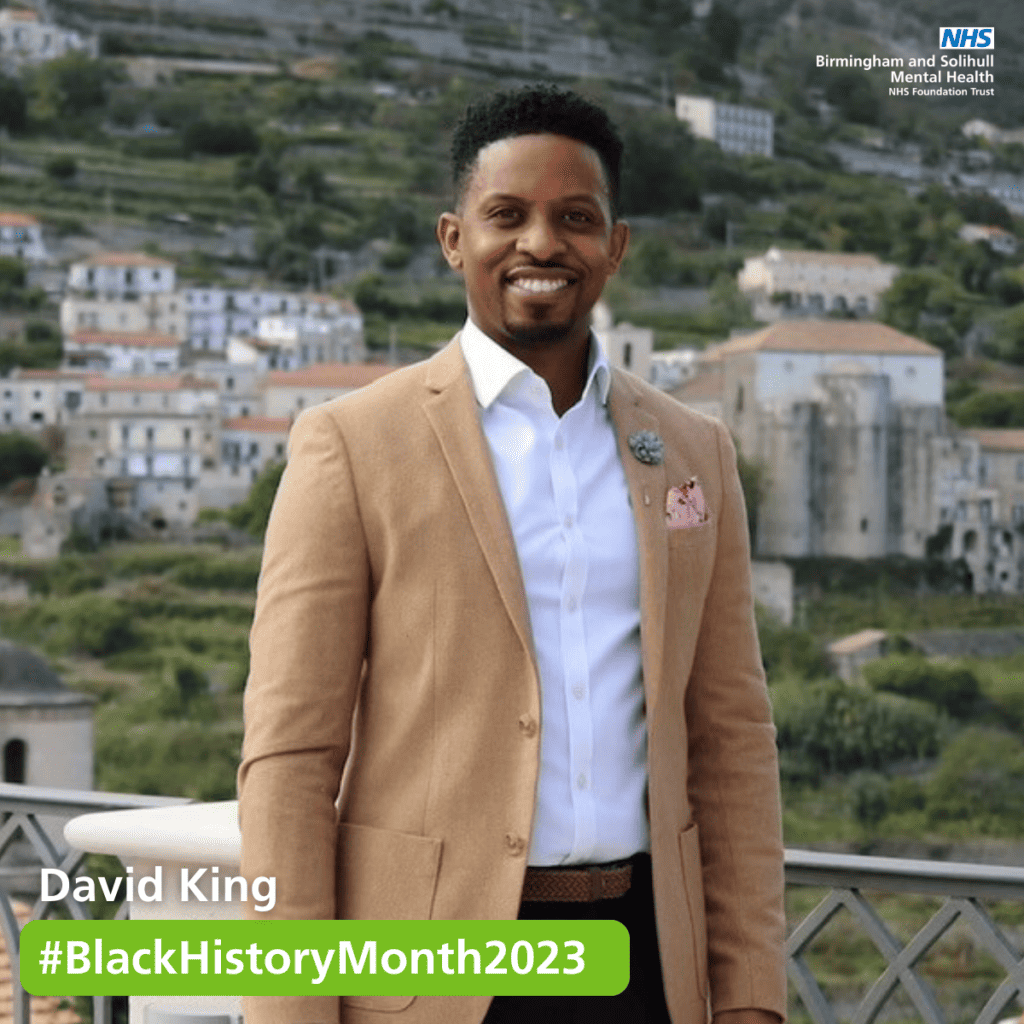 "David is thoughtful, insightful and passionate about his work which very much includes the relationships he builds with our service users but also the wider team. He is one of very few Black male psychologists (that I have come across at least) and is considering how to increase access to psychological services for Black males. Watch this space as these are exciting times!"
We reached out to David who shared a little bit about his heritage and what he loves most about it, here's what he said:
"I am proudly of Black Caribbean heritage, born to Jamaican parents who came to the UK as children shortly after the Windrush migration. My parents settled in Handsworth, where many of my earliest memories were formed and where I truly understood the meaning of the word community. Even after multiple house moves, Handsworth still holds a special place in my heart.
I love my Jamaican heritage. It's the energy, passion, spice, humor, food, colors, and the sheer resilience to make something out of nothing. There is a saying in Jamaica: 'We likkle, but we tallawah,' which essentially means we may be a small island, but we are strong, mighty, and can do anything. This is why I believe so many great people, as well as cultural influences such as food, music, and even language, have come from such a small country.
"Black history is not regularly celebrated; however, this period of the year is a reminder to celebrate the gifts, talents, contributions, and sacrifices that have paved the way for many Black people to thrive today. I have a number of positive role models who continue to inspire me to do more and be more. This is why I feel privileged to work in such a diverse area of Birmingham, where I can give back to the community that has shaped so much of my identity."
Published: 23 October 2023