Today we are recognising a whole team Debora Anderson, Carol McIntosh, Debbie Graham, Doreen Garikayi, Rachel Hospedales, Fay Gopie, Godfrey Hull, Janis Foster from the Nursing team Vetiver suite/Neuropsychiatry, nominated by Wendy Roper-Knight.
Wendy said:
"These members of the Vetiver/Neuropsychiatry Nursing team embody the Trust Values and demonstrate them every day in their roles. They show commitment to the service, their roles and service users. Their compassion is evident in the consistently positive friends and family feedback and the comments from service users. They work well as a team and with all members of the multi-disciplinary service and contribute to the quality service which is highly renowned within the region. They make the workplace a happy, positive environment and make the team a pleasure to manage."
The team were asked what Black History Month means to the team, they said:
"Black History Month is a time to recognise and celebrate the contributions, achievements, and history of black individuals and communities. It gives us the opportunity to learn about the struggles and triumphs of Black people throughout history and to promote equality and justice.
The significance of Black History Month is generally a time for reflection, education, and honouring the legacy of Black individuals in the UK and all over the globe."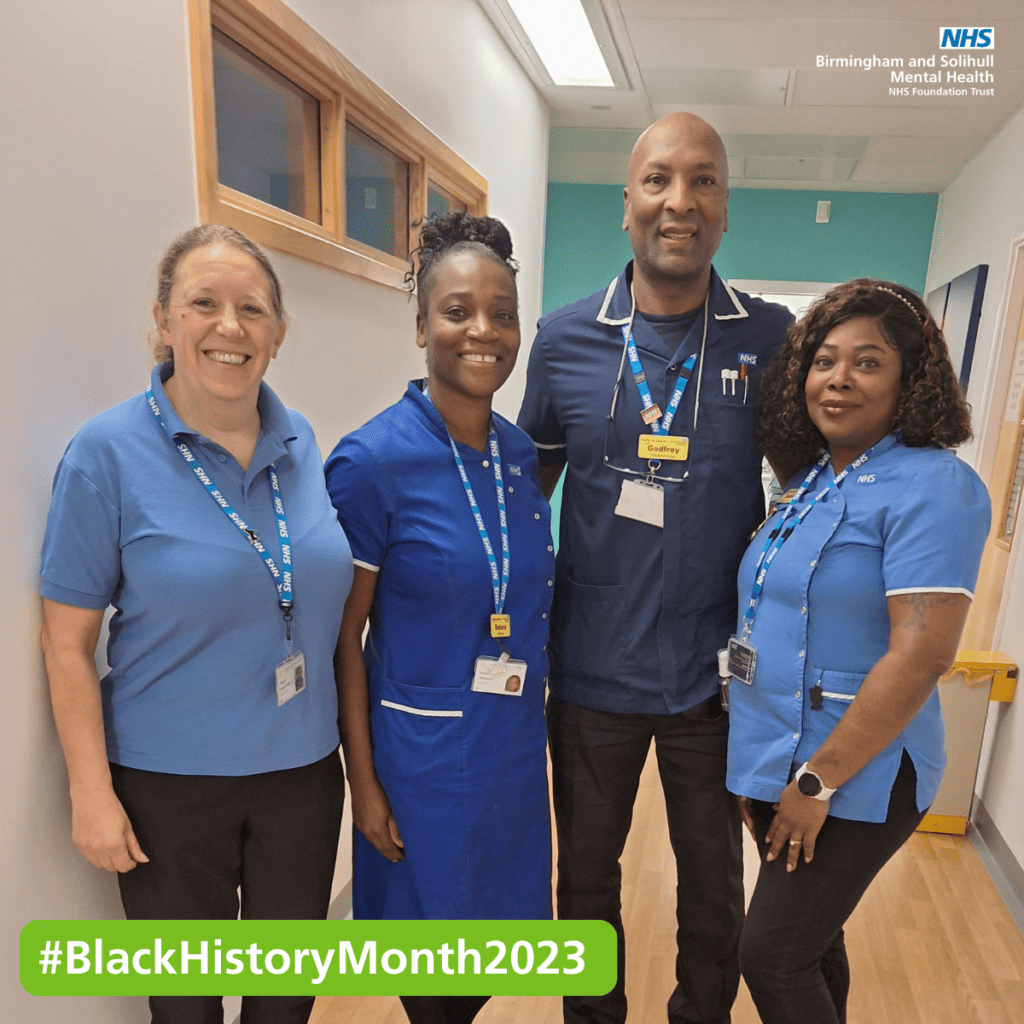 Published: 26 October 2023