A huge congratulations to Zalkia and Sue for their win at The Association of Healthcare Cleaning Professionals (AHCP) Awards 2023.

BSMHFT's Zalika Geohaghon and Summerhill Services Limited's (SSL) Sue Ladkin won the 'ACHP Infection Prevention and Control Initiative Award' for developing and running a series of clinical cleaning roadshows in line with the new national standards.

In 2021, the NHS introduced the new 'National Standards of Healthcare Cleanliness' to encompass all cleaning tasks throughout the NHS. In response to these new standards, the Trust and SSL set up a project group to ensure successful implementation throughout BSMHFT.

The group discovered that whilst the domestic and estates teams were aware of their responsibilities, the clinical teams would need further training.

Zalika and Sue came up with the fantastic idea of creating their 'Clinical Cleaning Roadshows', visiting every Trust building across Birmingham and Solihull.

The pair were able to help educate staff on the importance of the Trust's cleaning policy and keep them up to date with the latest National Standards of Healthcare Cleanliness.

Achievements of the Clinical Cleaning Roadshows included staff now having a full understanding of the ward items they are responsible for cleaning, how frequently they should be cleaned, and with what chemicals. Changes were also made to how floors were cleaned, and at some sites, the use of floor cleaning materials, methods and mops were re-evaluated, resulting in a cost saving.

The pair attended the glamorous awards ceremony held at the Mercure Daventry Court Hotel and were beaming with pride when the winner was announced.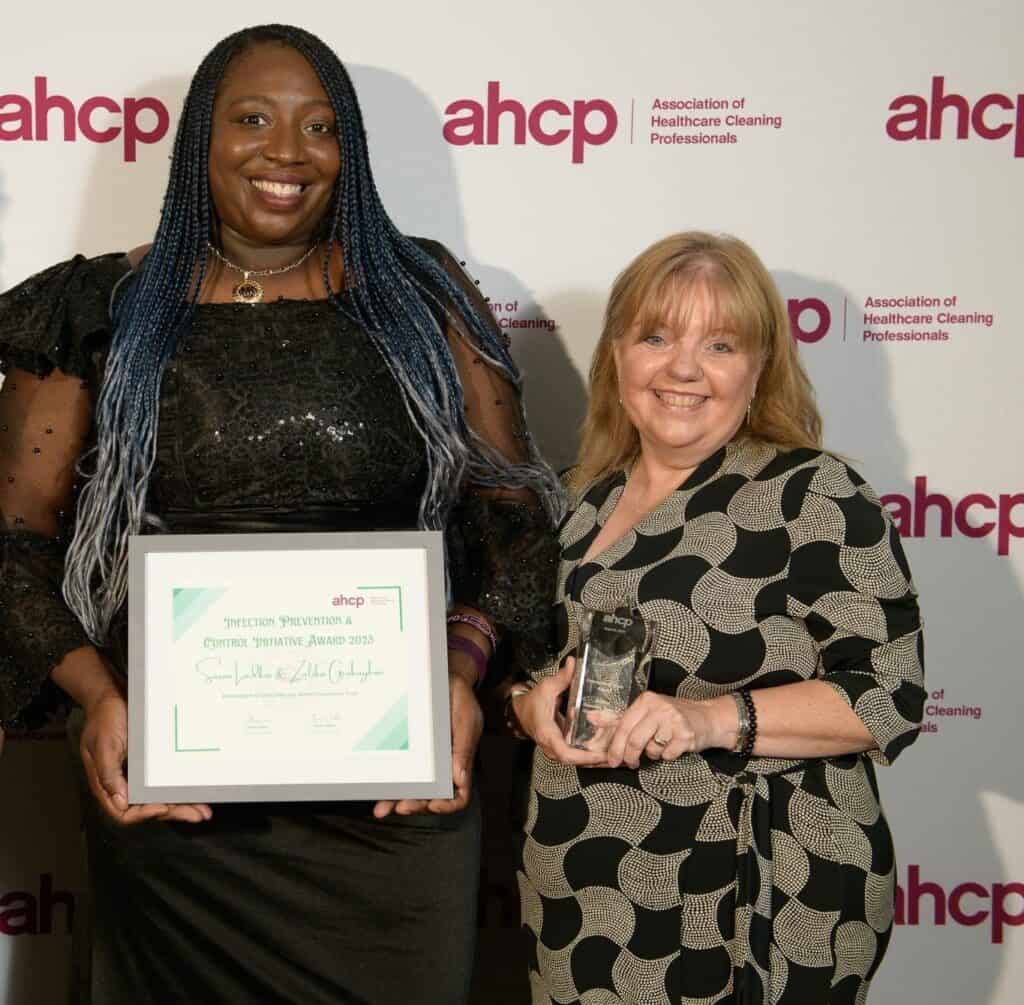 Published: 27 September 2023