A huge congratulations to Dr Fabida Aria, who was awarded Psychiatrist of the Year and Dr Ishtiaq Ahmad, who was awarded Specialty Doctor/ Associate Specialist of the Year at the RCPsych Awards 2023.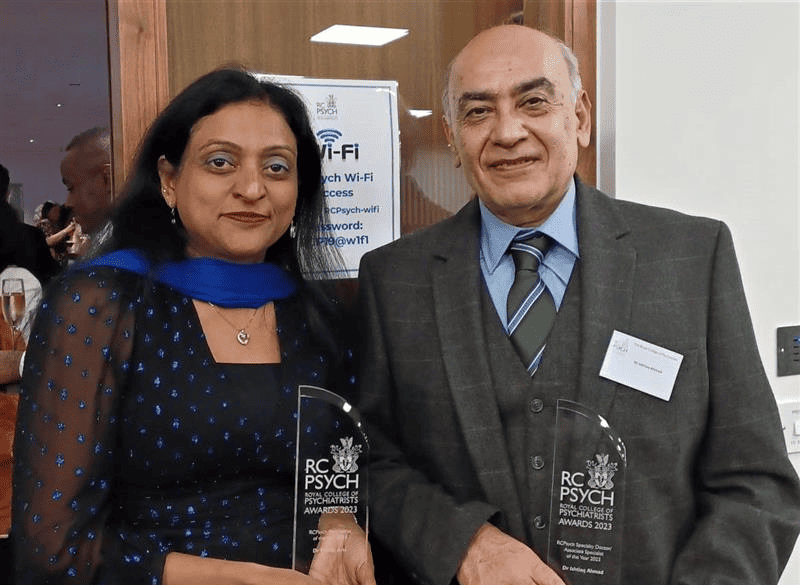 The Royal College of Psychiatrists Awards celebrate the nation's best and brightest teams and individuals in our field. Taking place every year, hundreds of individuals flock to London for the prestigious awards ceremony.
An inspiring role model to many, Dr Fabida Aria won the Psychiatrist of the Year accolade for her exceptional passion in her roles as a Consultant Psychiatrist and Executive Medical Director at the Trust.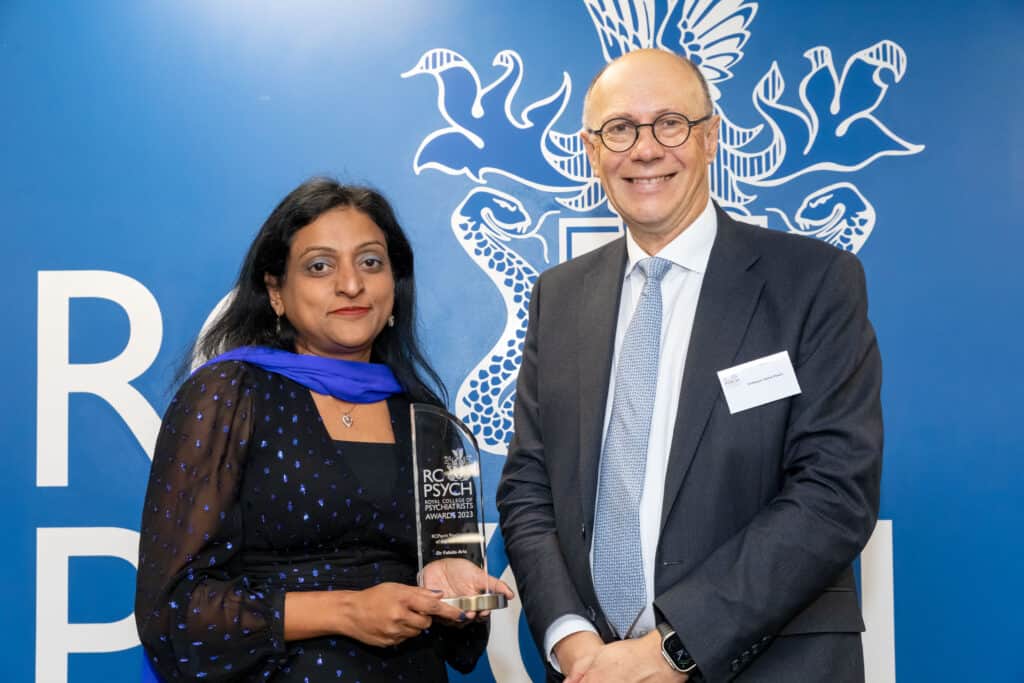 Fabida was presented her prestigious award by Professor Sir Stephen Powis, National Medical Director of NHS England. The judges said:
"Dr Aria is an outstanding psychiatrist, clinician, leader and manager. She has overcome huge challenges to rise to the top of her profession.
"She is respected, admired and trusted by patients and colleagues. Her leadership has led to huge improvements in patient care. She is a deserved winner of the Psychiatrist of the Year award."
An Associate Specialist in Old Age Psychiatry for the past 27 years, and a Speciality and Specialist (SAS) Clinical Tutor for the past 13 years at the Trust, Ishtiaq continuously dedicates his life to improving both his patients' and colleagues' experiences in the Trust.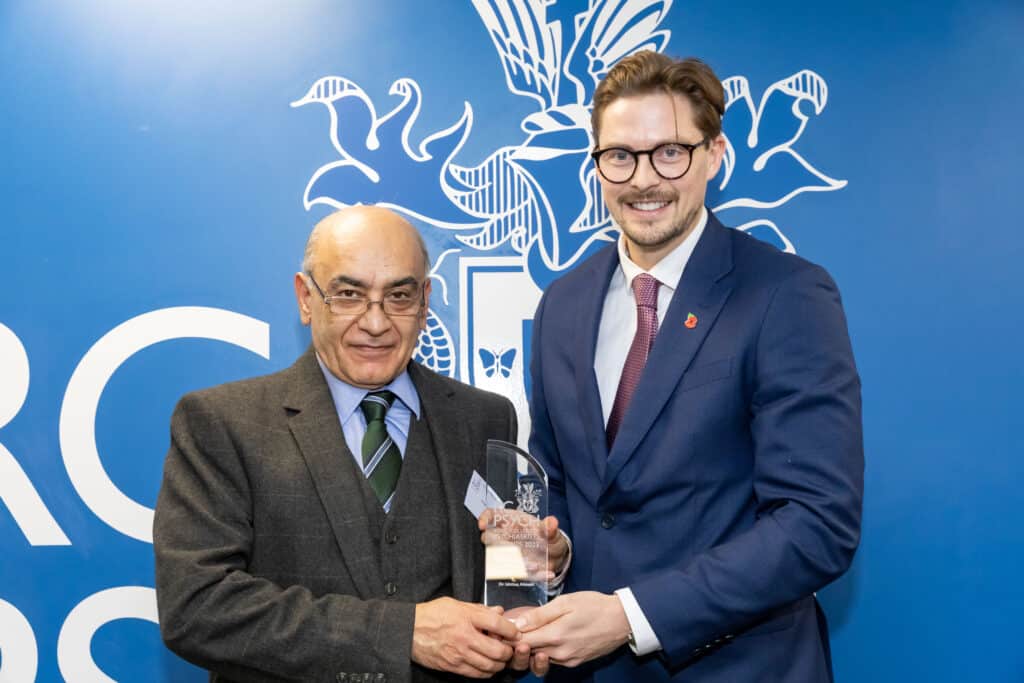 Dr Alex George presented Dr Ishtiaq Ahmad with his award. He was nominated by the judges for quote:
"Being an exceptional clinician, educator and leader and a role model for many colleagues. He has been a tireless patient advocate for mental health patients, including for physical health outcomes.
"He is much loved SAS Tutor, supporting the career development of colleagues. He introduced a buddy system for early career SAS psychiatrists and improved service development and research opportunities for all."
We are absolutely thrilled that such dedicated employees have been recognised for their hard work and commitment. Congratulations both.
Photo credit: Grainge Photography
Published: 9 November 2023