English football legend and newly appointed Birmingham City Football Club Manager, Wayne Rooney shows his support for our charity, Caring Minds.
Today, as he signed on the dotted line to start his new role as manager of Birmingham City, Wayne kindly stopped to sign a Caring Minds' shirt, pledging his support.
Coincidentally, Caring Minds were fundraising at our Excellence in Psychological Professions meeting earlier this afternoon at Birmingham City's grounds when the former Premier League player crossed paths with Louise John, Charity Manager. Fresh out of a meeting with Directors, Wayne signed his first item of memorabilia as a Blues' manager! Louise said:
The charity is so grateful to Wayne for stopping by and showing his support on what I can imagine has been a pretty busy day for him!
Caring Minds is here to support the Trust's Vision of Improving Mental Health Wellbeing by providing funding that will enhance and add value to the service user and staff experience beyond what the NHS is able to provide. This may include equipment, specialised furniture, service user events, activities, carer's wellbeing activities, staff appreciation events and many more.
To find out more or to donate today, visit our Caring Minds webpage.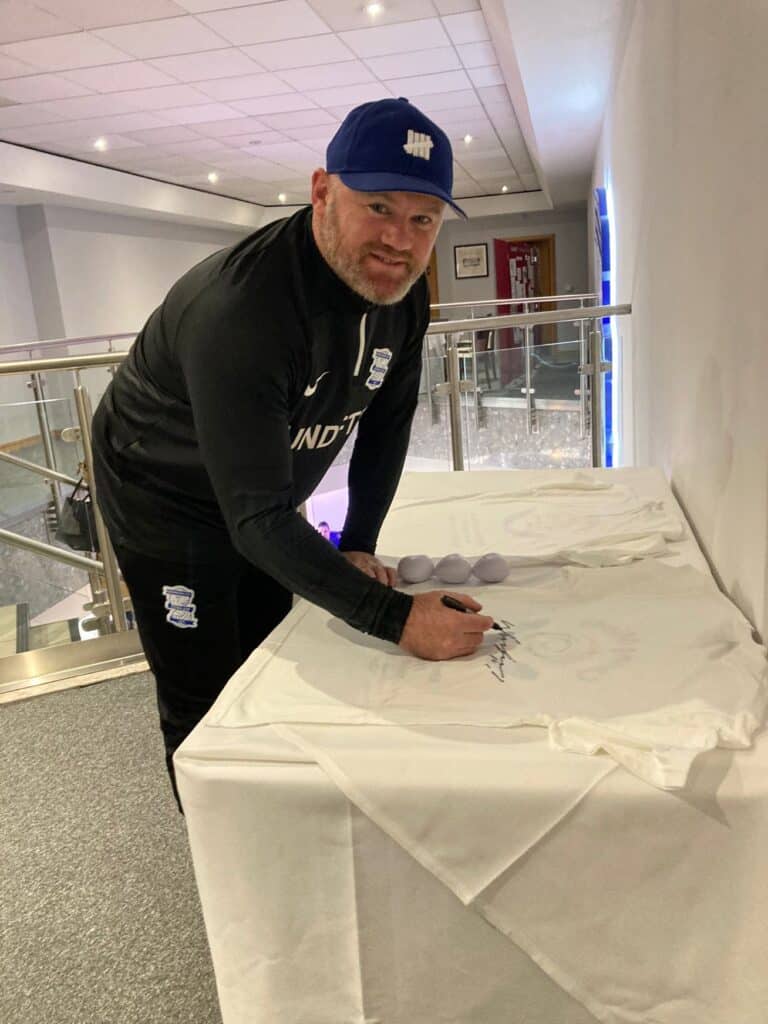 Published: 12 October 2023