Adults who are being treated as part of BSMHFT's Community Mental Health service are receiving coaching from a professional golfer, as part of their journey to recovery.
Around 30 adults from the Longbridge, Erdington and Sparkhill area are benefitting from the coaching of Victoria Mallett as part of the Moving Lives, Health Minds initiative which is a sport-based social recovery project for over 25s.
Funded by Comic Relief – in partnership with Sports Birmingham and Newman University – around 250 people diagnosed with severe and enduring mental illness have so far benefitted from the project, which offers a range of activities from football, golf, tennis to Tai Chi and much more.
Following a life-changing car accident in 2017 that resulted in a fractured neck, a stroke and temporary loss of sight, Victoria Mallett suffered a long and enduring physical and mental recovery journey. Despite the odds, Victoria – who is part of the Professional Golfers' Association (PGA) – began coaching again at the end of 2019 and in 2022 she joined the Moving Lives, Health Minds coaching initiative.
BSMHFT's Community Mental Health services supports people living with severe mental illness and physical health conditions, from debilitating depression to psychosis and everything in between. The team use sport as a mechanism to drive positive change, creating healthy coping strategies and hopefully reducing mental health relapses in the future.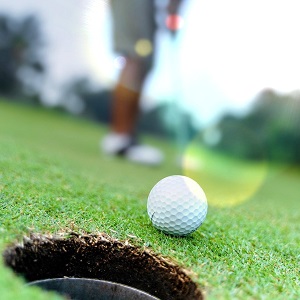 Speaking about the Moving Lives, Health Minds project, Gregg Newman, BSMHFT's Professional Lead Health Instructor who has worked with the team for the last 27 years, said:
"The project has helped to build the confidence of our service users. They are putting recovery in their own hands with support and guidance from our team and the facilitators of the sports sessions."
Victoria who is delivering coaching to our service users once a week as part of the 24-week programme, said: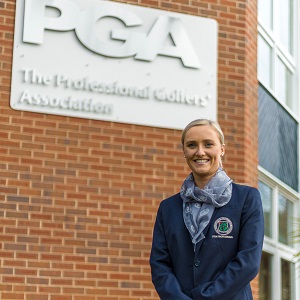 "As I've battled with my own mental health because of what I've been through, I was in a unique situation because I was able to empathise with the participants and share my sport with them. Some people had played golf before, others were totally new to the game, but the benefits of golf remain the same.
"Golf is a form of eco-therapy, and we were able to utilise the green space within the city of Birmingham which a golf course provides, and that really benefited the wellbeing of the participants."
For more information about the Moving Lives, Health Minds project please email gregg.newman@nhs.net.
Published: 20 July 2023