We believe that the 1,661 men who make up Team BSMHFT should feel able to talk about their health and wellbeing in a safe, non-judgemental and supportive space.
To mark International Men's Day, we wanted to draw attention to our BSMHFT Men's Staff Network. This unique network gives our male colleagues the opportunity to get together (virtually or in person) and talk about specific male health issues, both physical and mental.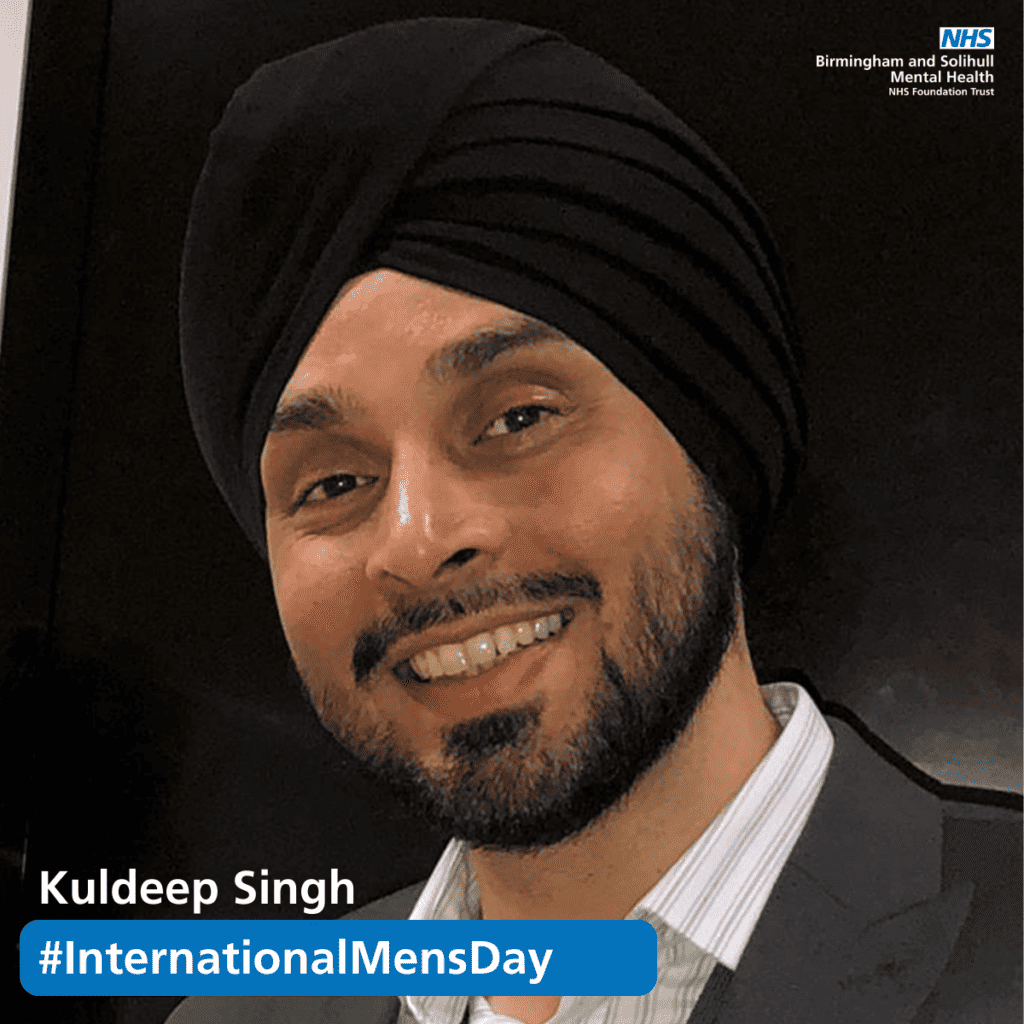 Kuldeep Singh, Chair of the network said:
"The Men's Staff Network is an opportunity to foster camaraderie, spark open dialogues, talk about issues which we often keep bottled up, and advocate for a workplace where mental and physical health flourish.
"The network is a safe place where together, we express what matters to us, breaking down stigma and promote inclusivity and wellbeing. If you work at the Trust, come join us and make a difference!"

It's not just our male staff members that we are reaching out to today, but our followers reading this article too… yes you.
A quick text or a short phone call to a mate could make a huge difference to their day. Let's get talking about men's mental health and wellbeing! 
Published: 19 November 2023