We will be holding our 2023 Annual General Meeting and Annual Members' Meeting on Tuesday 26 September, 12-2pm.
Join us to hear the highlights of the last year, the challenges we have overcome and our vision for the next 12 months and beyond. You'll hear from a number of our staff on topics such as the Patient and Carer Race Equality Framework, quality, safety, finance, our digital future, updates from our Governors and you'll also get a look at our brand new website which is due to launch later this year.
A Question and Answer session will be available for you to ask us absolutely anything – just make sure you submit your questions (limited to a maximum of two per person) to bsmhft.commsteam@nhs.net by 10am Monday 25 September and we'll do our best to address them during the AGM. A gentle reminder, however, that we will not be answering any questions related to any individual, due to service user confidentiality.
Face-to-face tickets are limited will be issued on a first come, first served basis. Additionally, this year's meeting will also be held virtually, using a video link via Microsoft Teams, meaning more people can join us directly from their homes or places of work.
To watch the event online join us via Microsoft Teams 12-2pm Tuesday 26 September.
To register for a face-to-face ticket, please visit our Eventbrite page.
The event will be livestreamed and the recording of the proceedings will be available to view online after the event if you don't get the chance to watch it live.
For more information on the AGM email bsmhft.commsteam@nhs.net.
We look forward to you joining us.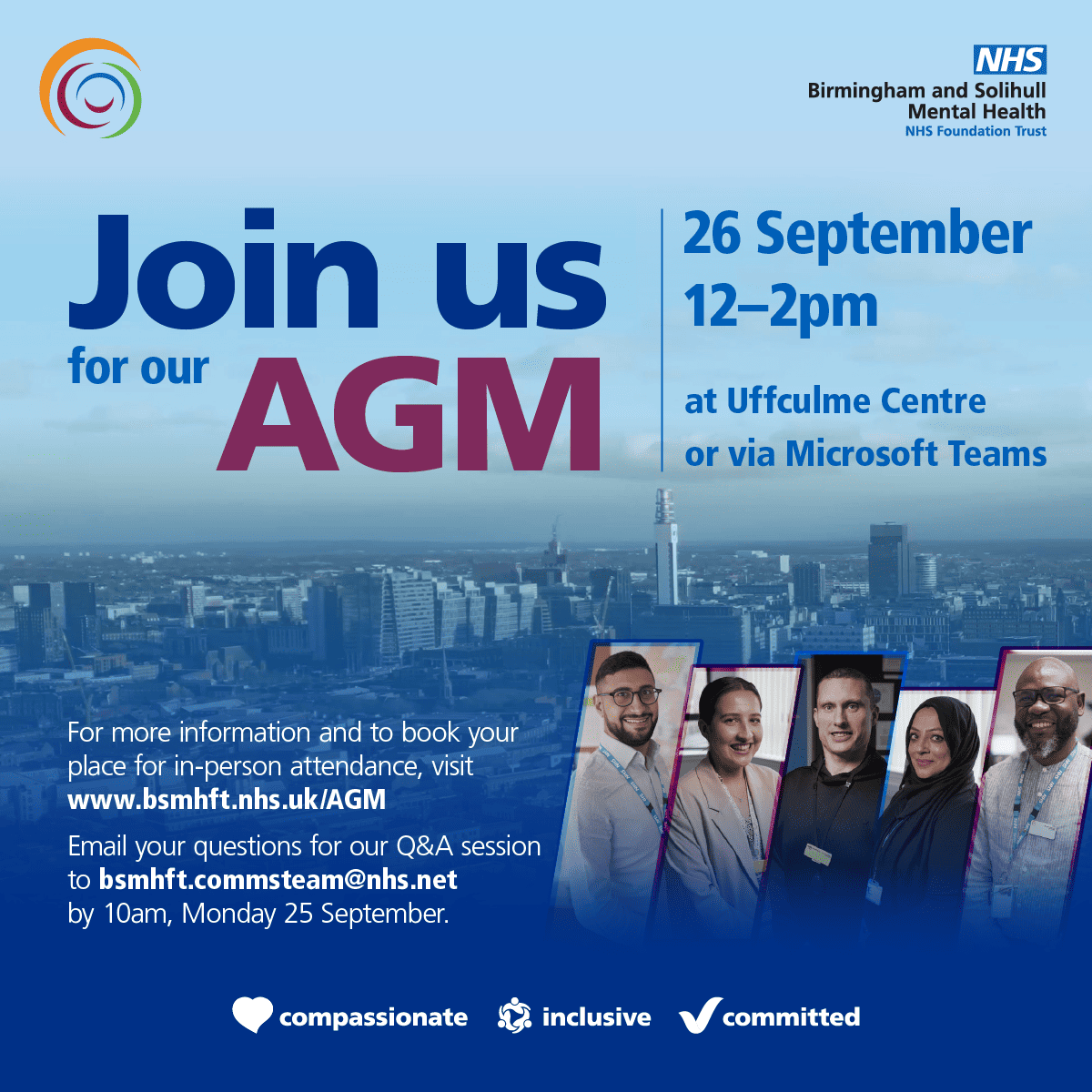 Published: 25 September 2023