A huge well done to our colleagues in the Child and Adolescent Mental Health Service (CAMHS) Medium Secure Unit (MSU) who have scooped June's Team of the Month award.
CAMHS MSU is a passionate and dedicated team. They continuously support the young people in their care, advocating for them to become the best version of themselves, despite the challenges they face. All staff members make sure that the restrictions service users face do not impact their opportunities, ensuring they're equipped with the lifelong skills which will support them into adulthood.
Congratulations also to our two runners up, Citrine Ward, Ardenleigh who work collaboratively with those they care for, listening and quickly respond to their needs and our Contracts Management Team who negotiate and manage a huge variety of contracts for goods and services.
Our Chief Executive, Róisín Fallon-Williams visited the winning team to present them with their award and to thank them for all of their hard work.
Whatever the role each team plays, we want to recognise those who bring alive our values of Compassionate, Inclusive and Committed every day while they're at work. If you know a hardworking, dedicated team that is having a positive impact on service users, carers and colleagues please nominate them for Team of Month by completing the short nomination form explaining why your chosen team would be worthy winners of the award.
Nominations for Team of the Month close on the 15th day of each month. Any nominations received in the second half of the month will be included in the following month's awards.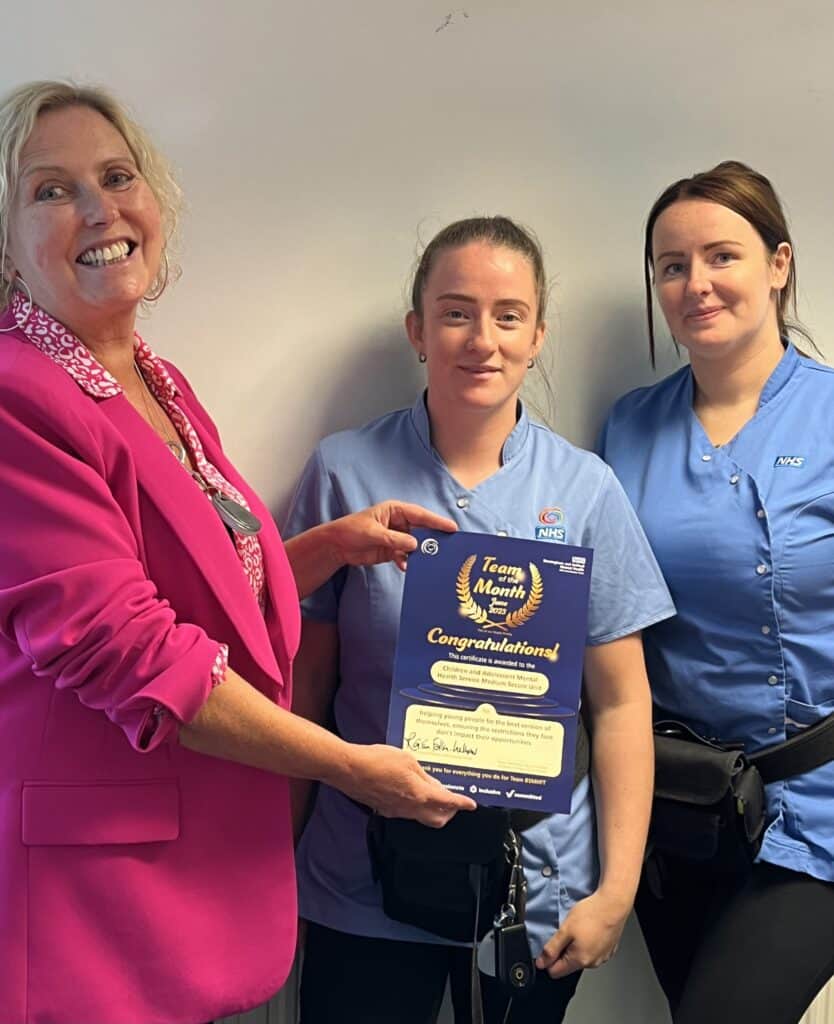 Published: 17 July 2023