Caring Minds and Birmingham Community Healthcare charities have come together to fund a new 'Green Gym' at the Juniper Centre, located in Moseley.
The Green Gym will offer an outdoor safe space for patients and staff to spend time working towards their fitness goals, and prioritise physical and mental wellbeing.
When Shirley Rowe, Housekeeper on Bergamot Ward returned from annual leave recently, she was pleasantly surprised by the new equipment next to the Juniper site.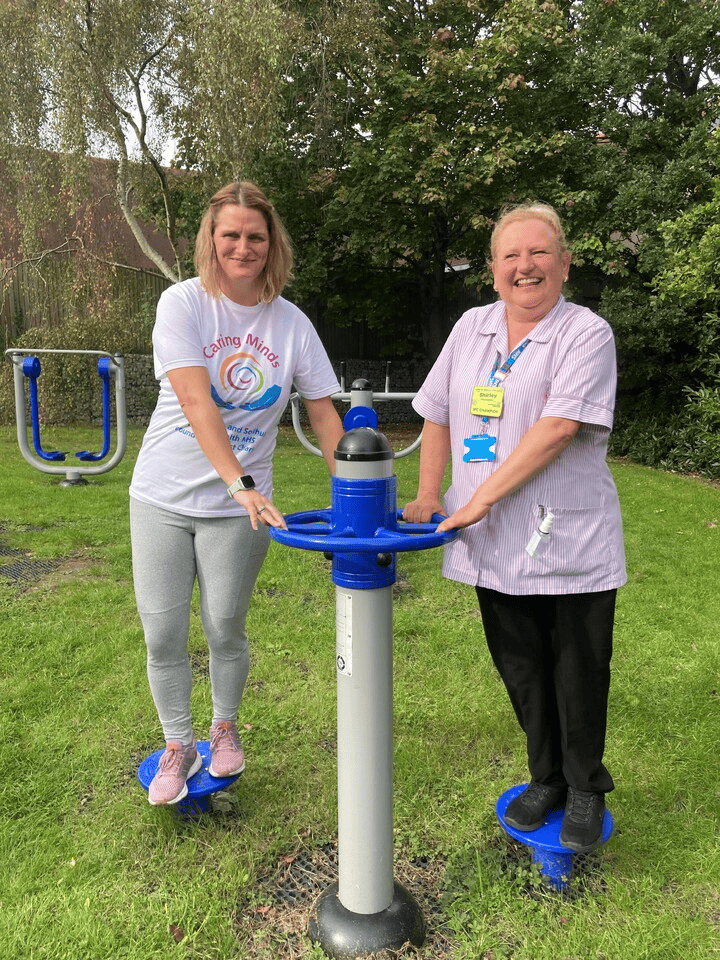 Louise John, Caring Minds Charity Manager attended the opening of the gym and said:
It was wonderful to see this project come to life as it's been in the planning stages for some time, due to Covid and other barriers. To see it being utilised and see the smiles of people using the equipment was fabulous and to hear how it has motivated them to come off the wards and get some fresh air and exercise is exactly the feedback we were hoping for.
Leona Tasab, Head of Nursing and Allied Health Professionals, Specialties Division had the following to say:
"A huge thank you to Caring Minds and BCHC Charity for funding our new outdoor gym equipment at the Juniper Centre. It is vital that we focus on our health and wellbeing, and this will enable patients and staff to do just that. My colleague Pearl Green and I have pledged to use it regularly during our lunch breaks, and we had such a giggle trying it out for the first time."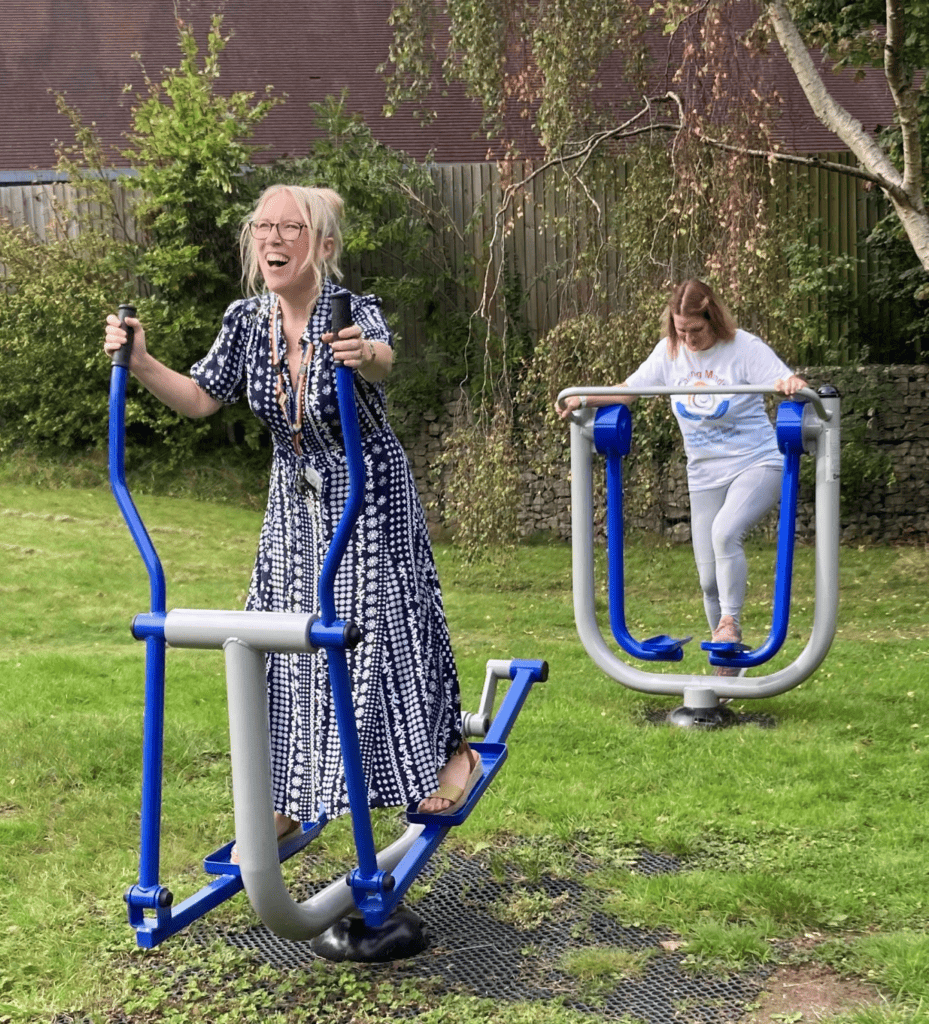 The Juniper Centre is our older people's acute inpatient service and provides 24-hour specialist care for people predominantly aged 65 and over with acute organic (such as dementia) or functional (such as depression or psychosis) ongoing mental health issues. For more information about the centre, please visit our webpage.
Published: 20 October 2023