Lisa Pim, Deputy Director of Infection Prevention and Control has had her flu jab… have you had yours?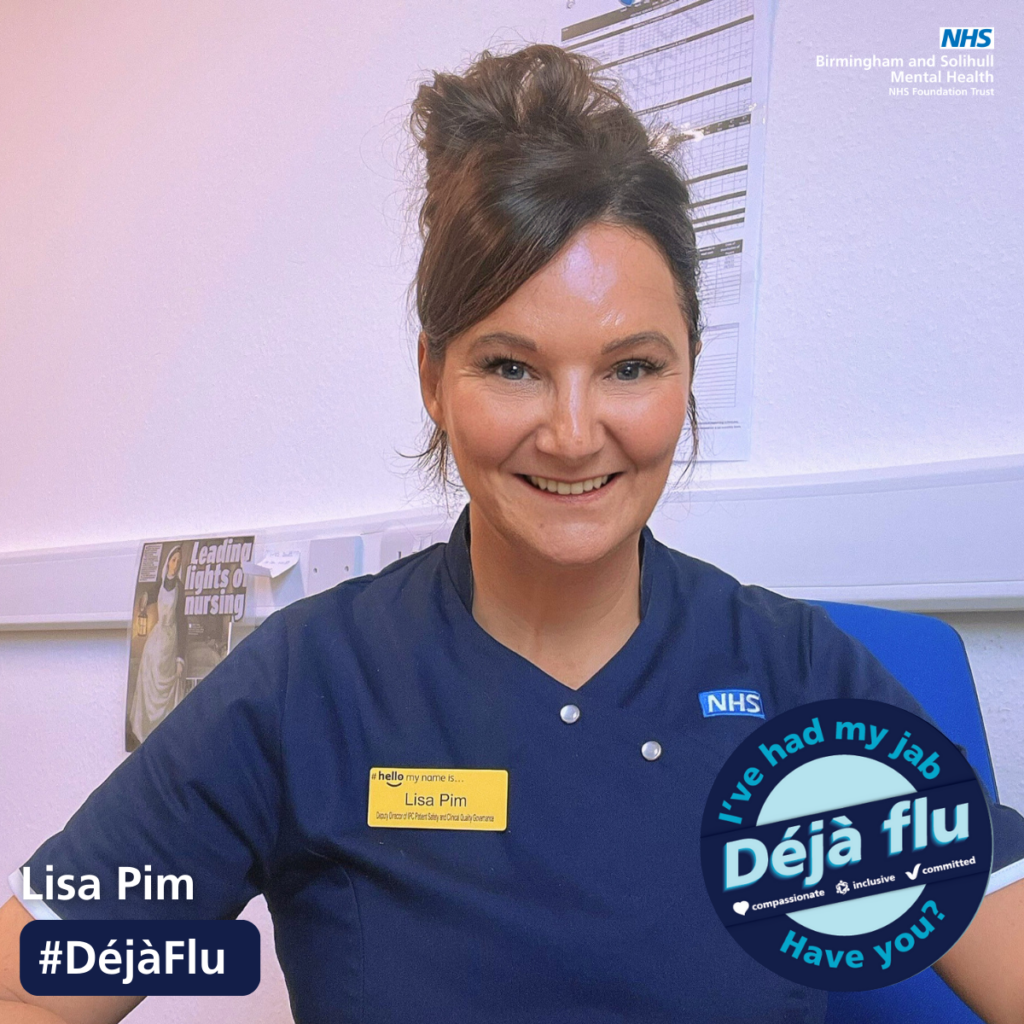 Lisa said:
"As the Deputy Director of Infection Prevention and Control, I am focused on supporting the health and wellbeing of all service users, patients and staff within our Trust to the very best of my abilities. I strongly believe it is imperative we take every precaution to avoid outbreaks that could harm our vulnerable patients.
The flu can be deadly for those with certain physical health conditions or comorbidities. Getting vaccinated protects not only the individual staff member but prevents staff from transmitting the virus to high-risk patients they care for. Similarly, I had my flu jab to set an example and protect myself and my loved ones.
"Widespread vaccination is our best defence against the disruption in care and loss of life an influenza outbreak could cause within our Trust this season."
For more information on the flu vaccination and where to get yours, visit NHS.uk today.
Published: 31 October 2023