A member of the BSMHFT Neuropsychiatry team travelled to Armenia recently to further strengthen relationships between our Neuropsychiatry team and the National Institute of Health, Yerevan.
Professor Hugh Rickards, Consultant in Neuropsychiatry at BSMHFT, gave a series of talks on Huntington's disease, Tourette syndrome and functional movement disorders during his recent trip to Yereven, Armenia. He was joined by experts from the National Hospital for Neurology, London and the Salpetriere, Paris.
Our Neuropsychiatry service at the Barberry is a national service for people over the age of 16 years who have a Neuropsychiatric condition. The world-renowned centre offers holistic care treatments to 400 service users who are diagnosed with neuropsychiatric disorders such as Huntington's disease, seizure disorders, sleep disorders, Tourette syndrome and more.
Back in November 2018, Zara Tavadyan, Consultant Neurologist at Yerevan State Medical University travelled from Yerevan, Armenia to our Neuropsychiatry department for a six-week fellowship sponsored by the Movement Disorder Society (MDS) and the European Huntington's Disease Network (EHDN).
During her time in the UK, she worked closely with the Huntington's Disease team and other members of Neuropsychiatry, attending clinics at the Barberry, and observing the latest cutting-edge research into the disease. This visit marked the beginning of an ongoing collaboration between the Neuropsychiatry department and the National Institute of Health, Yerevan.
When discussing his visit, Professor Rickards, who has cared for people with Huntington's disease for 30 years, said:
"It is always a privilege to be able to collaborate with dedicated professionals. Despite coming from different parts of the globe, one thing that connects us all is the human mind. It is imperative that we share our knowledge in a bid to help service users both present and future who have neuropsychiatric disorders."
Further collaboration with the team in Yerevan is planned later this autumn with Prof Rickards set to chair a series of seminars to Armenian neurology residents.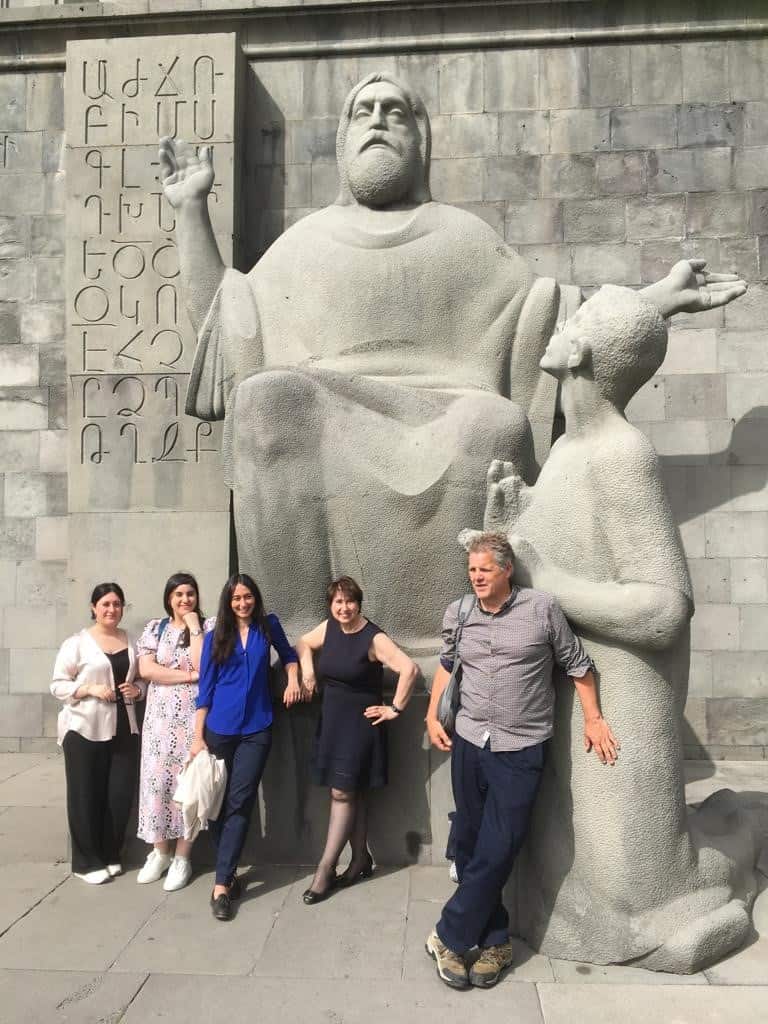 Published: 27 July 2023