Members of NHS England's (NHSE) Board were given a guided tour around the Barberry Centre's Mother and Baby Unit, Eating Disorder Unit and Deaf Services recently, discussing the latest work and developments to mental health facilities in the borough.
The visitors were NHSE's Deputy Chair Wol Kolade, Non-Executive Director, Professor Sir Mark Walport, Chief Strategy Officer, Chris Hopson and Chief Commercial Officer, Jacqui Rock, FCIPS, who enjoyed meeting with colleagues to hear about recent successes across the system.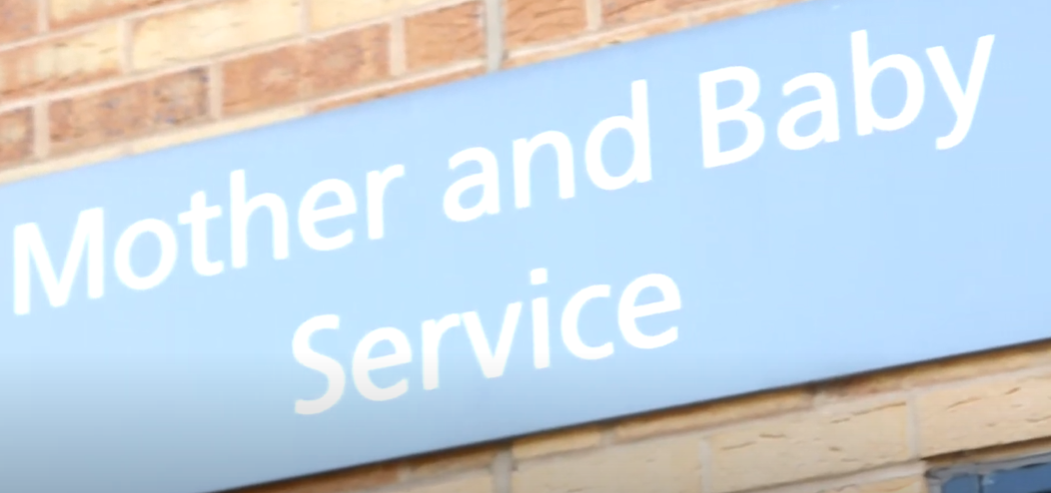 The group was greeted at the Mother and Baby Unit by Joli Overton, Clinical Lead Nurse, Dr Paula Brownsett, Consultant Perinatal Psychiatrist, Katy Willmont, Expert by Experience, Emma Gasson, Clinical Nurse Specialist for Perinatal Outreach team and Sophie Garcia, Specialist Midwife. The team showed them around the Chamomile Suite which offers conjoined hospital admissions for women and their babies where a mother is suffering from a mental health problem. The 10-bedded unit is equipped with a single bed, a cot, a baby changing station and storage facilities.
Later in the day, the group visited our Eating Disorders service which offers a range of specialist treatments and support to people aged 16+ in Solihull and 25+ in Birmingham with severe eating disorders such as anorexia and bulimia. Greeted by Kim Piercy, Acting Service Manager, Dr Sophie Tomlin, Clinical Director and Eating Disorder Lead, Lydia Blane, Clinical Lead Nurse and Michelle Broomes, Ward Manager. The group was given the opportunity to learn more about the support available and got to speak to a service user.
Finally, the group ended their tour of the Barberry at our Deaf Services, which is a recovery-focused, culturally sensitive, linguistically accessible mental health service to deaf, hard of hearing and deafblind people aged 18 years and above. They were greeted by Grant Budge, Clinical Lead Nurse, Charlotte Lovell, Deputy Ward Manager and Dr Tania Rodrigues, Acting Consultant Psychiatrist, who were all happy to share how their team actively meet our deaf patients' holistic needs.
Chief Executive, Róisín Fallon-Williams said of the visit:
"Colleagues at the Barberry really enjoyed being able to showcase their services and were rightly proud to show our visitors around and to talk about the work they are so passionate about.
"We'd like to thank those who attended from NHSE – it was a privilege to host our visitors."
Thank you to all our colleagues who took the time out of their busy schedules to showcase some of the incredible work that our teams do to keep service users and patients supported and safe.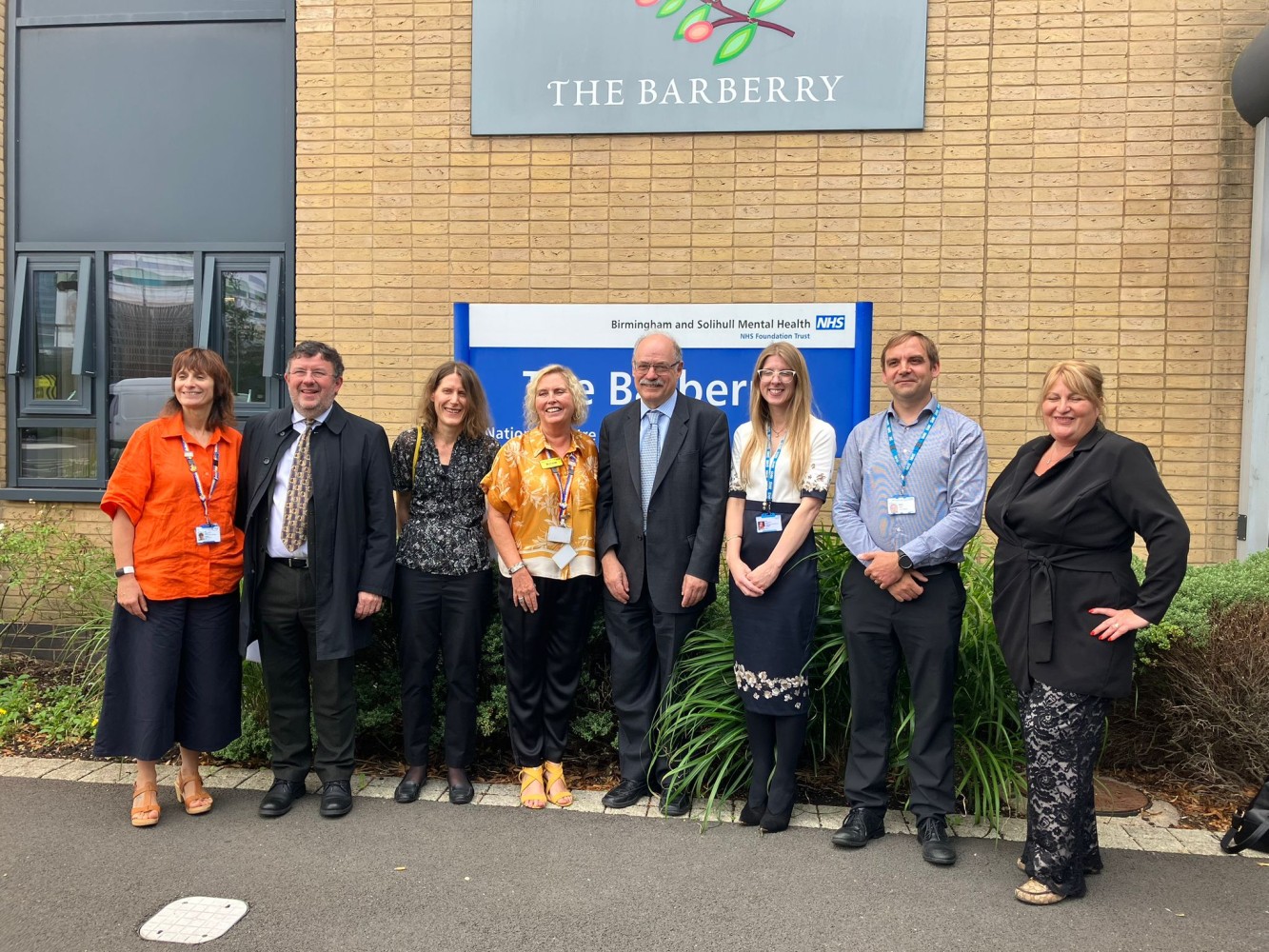 Published: 1 August 2023