On Tuesday 19 September and Wednesday 20 September, some of our consultants will be providing a Christmas day level of service. This means they may not be in work and there will be an on-call system only. Each Directorate has developed a plan for cover during this time.

Our junior doctors will work on Tuesday 19 September as usual and then those taking industrial action will move to a Christmas Day cover for 24 hours, from the start of their shift on Wednesday 20 September. This means that those on-call will continue to be available for work, but all other junior doctors may be absent. From the start of their shift on Thursday 21 September, those junior doctors taking industrial action will then move to a full withdrawal of labour for the next 48 hours. This means that we have created a back up rota to cover out of hours work so that someone will be available out of hours. During working hours we will rely on consultants and SAS doctors to provide cover.

The industrial action planned for this week is part of their dispute with the Government over pay and conditions. It will take place across the healthcare system, impacting work in the general acute hospitals, including A&E – which will affect liaison services and referrals into A&E.

During this time, our consultants, SAS doctors and junior doctors who are not taking industrial action will remain in work. They will be covering many gaps during the working day and out of hours and are unlikely to be able to attend routine, non-essential meetings.
We have already cancelled clinics that are affected by this industrial action and have contacted those service users who are affected, by telephone or post. With regards to out of hours, we have a system of back up on-call consultants and SAS doctors who can cover those consultants who wishes to take part in the industrial action. This means that emergency out of hour services will continue but please contact Switchboard and the scheduled on-call consultant if you are unsure who is providing cover.

A big thank you to our colleagues and BMA representatives for supporting each other's right to take action, while maintaining the safety of our patients and service users on our inpatient wards and in the community.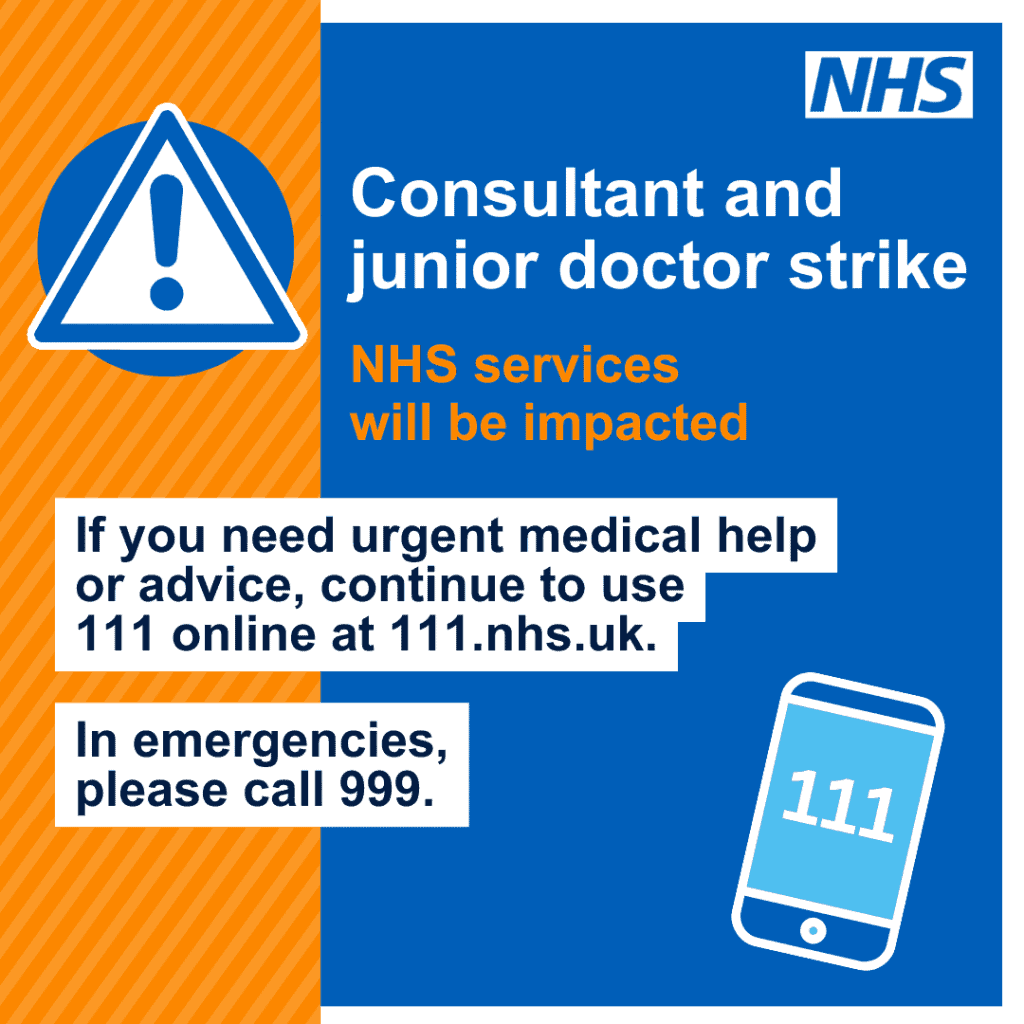 Published: 18 September 2023