Huge congratulations to Mary Seacole Ward 1, July's Team of the Month. Deputy Chief Executive, Patrick Nyarumbu MBE visited the team to present their award and to speak to staff.

Several members of the team shared their thoughts on being recognised as Team of the Month winners and it clearly means a lot to them.
Nurses, Naeema and Florence said it was great that their hard work has been recognised and Florence added that the team has been really supportive to her as a newly qualified nurse.
Occupational Therapist, Chris Jacob echoed Florence's feelings on the team, saying that they're a supportive network of staff.
Joel Gibbs, Activity Worker, says his team is made up of a great bunch of people and said it was good to know that their hard work hasn't gone unnoticed.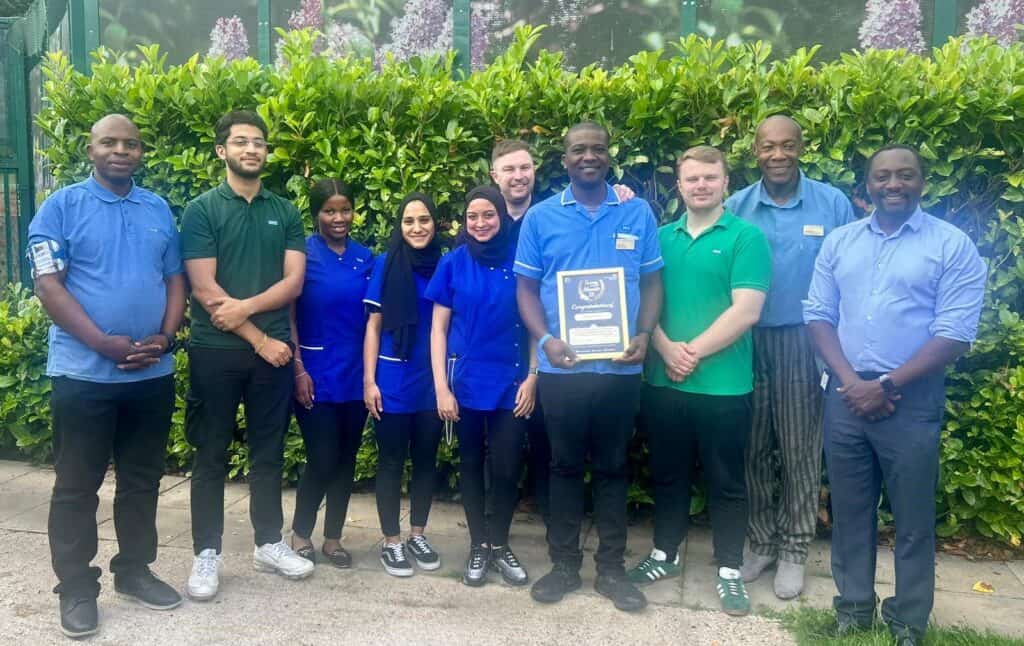 Published: 8 August 2023