Over 40 people gathered at our Recovery College for All event, celebrating the positive impact the service has had on their mental health.
Sharing their stories and experiences, learners, facilitators and supporters of Recovery College for All came together at the event which was held at our Uffculme Centre.
Recovery College for All offers a range of co-produced sessions that are designed and facilitated by individuals with experience of living with mental health difficulties alongside healthcare professionals. First opened in 2016, a total of 1,500 individual learners have completed one or more of the sessions offered. All sessions are open to BSMHFT service users, their families, carers and supporters, Trust colleagues and Trust members over the age of 18.
The celebration event was the first time since the Covid-19 pandemic that the group has been able to host a large event which was a great success.
Attendees enjoyed an afternoon tea and were each given a gift bag with some treats kindly donated by the Trust's charity, Caring Minds.
More information on our Recovery College for All sessions is available on their web page.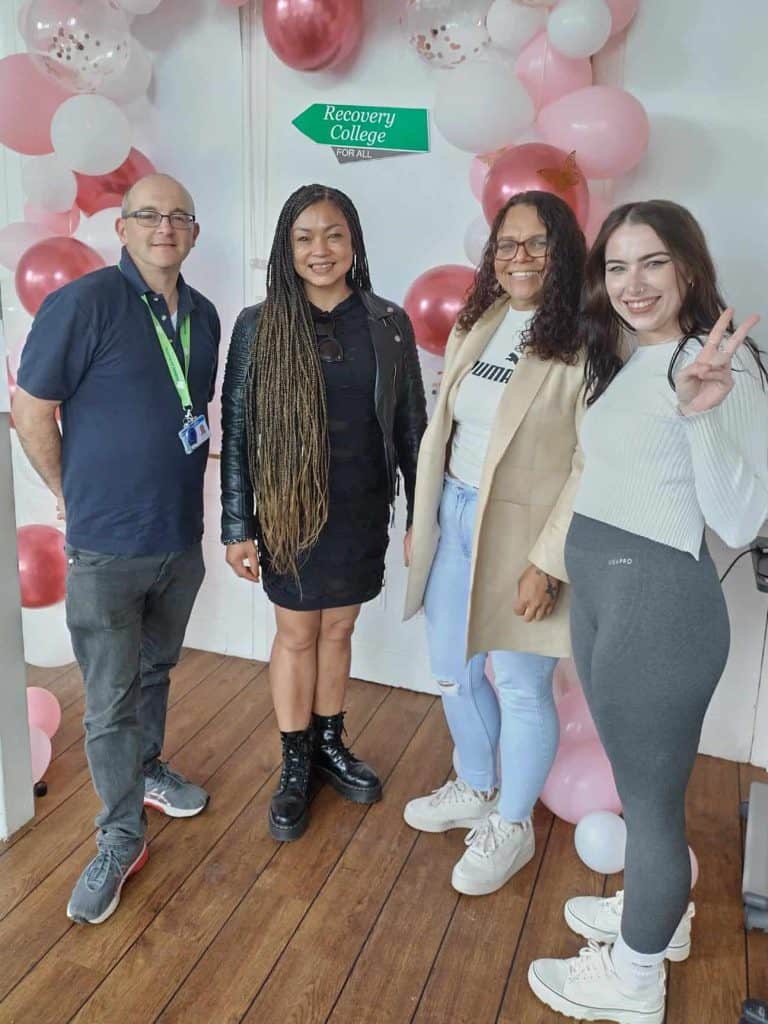 Published: 23 August 2023