Today's staff shoutout for South Asian Heritage Month was given by Bicrant Krishnankutty who nominated Dr Nazam Alam, Prison GP for our Healthcare and Birmingham Recovery team at HMP Birmingham.
When asked why he nominated Dr Alam, Bicrant said:
"As a colleague, Dr Alam's support and advice, either in his professional capacity or personal capacity is nothing short of invaluable. His ability to answer to clinical queries and be incredibly flexible with his working time, especially when it's necessary to preserve safety and promote positive experiences for our service users is commendable. When Dr Alam is around, I feel safer and more confident to perform my tasks and run my shift."
Dr Alam is proud of his Pakistani heritage, when asked what his favourite thing about his heritage was, he replied:
"My favourite thing about my heritage is the closely knit extended family unit and of course the colourful/spicy food!"
thank you, Dr Alam.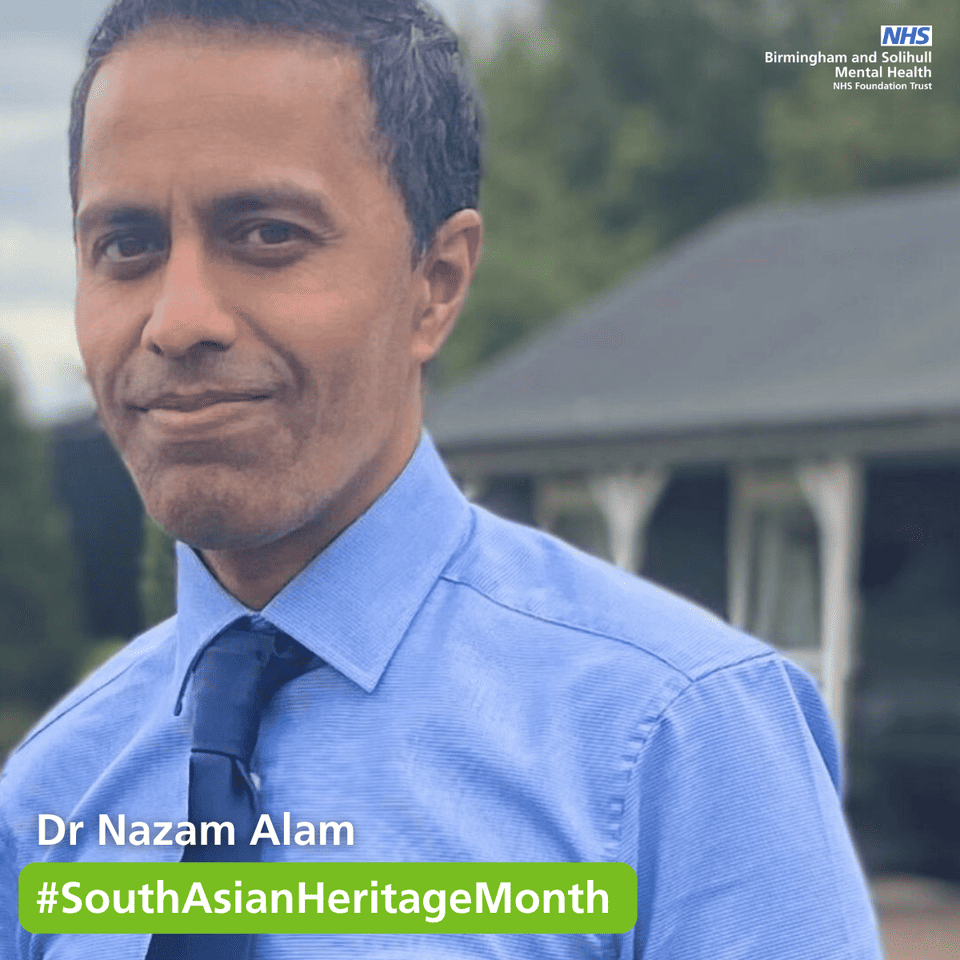 Published: 27 July 2023