Today's staff shoutout goes to Jazz Janagle, Mental Health Co-Production Lead for Experts by Experience (EBE), who was nominated by Renu Bhopal-Padhiar.
Renu said:
"Jazz is a dedicated and committed leader, he is kind, considerate and compassionate. Jazz has made huge strides in ensuring the services we are developing are truly co-produced. He is brave in holding us to account and ensuring we always having the voice of service users in everything we do. Jazz has worked hard to develop trusting relationships, working alongside our EBEs to reset the power balance, fostering a truly collaborative environment. Jazz continues to break through barriers across the system to make a significant difference to our service users."
When Jazz was asked his favourite things about his heritage, he said:
"Learning more about my parents' and grandparents' journey of coming to England as immigrants, and how they remained resilient in sometimes hostile environments, and the sense of love and pride they instilled in me, and my siblings, has given me so much respect for them and other South Asian people in similar situations. It's heartbreaking to hear of the racism and pain they suffered. And it's so inspiring to see and know how they committed to providing a better life for us and supporting us through education and encouraging us to be the best we could be. That love, that strong will, that refusal to be beaten is now part of me, and I embrace that fully, and have so much love for their journeys, our collective history, and our culture. Their kindness, love and support is what's carried me through life and what's helped me to overcome my own traumas.
"South Asian people are more than just our gorgeous food, our colourful outfits, our dancing and partying – though each one of those is to be loved and admired! And we're funny – Goodness Gracious Me will always be one of my favourite programmes for bringing South Asian comedy to the forefront and showing that brown people can be funny!
"I'm emboldened by South Asian people talking more about mental health and owning those conversations, by seeing South Asian people rising through ranks, especially in the workplace. At BSMHFT the number of amazing South Asian people in prominent leadership positions is beautiful to see. My manager is the best example of a truly inspiring, fantastic, and dynamic South Asian woman (the fact she's a woman makes it so much more powerful as well), and I'm so grateful to be in the team I am.
If you want to find out more about what South Asian Heritage Month means to Jazz, watch this short video created to celebrate South Asian Heritage Month 2022.
"Thank you so much for this nomination, it's really humbling! Being honest, I didn't always love being Indian. I think really negative experiences of racial bullying and microaggressions over the years led to some internalised racism and feelings of wanting to 'detach' from my identity and culture, despite loving it when I was very young. It's taken a rejection of that negativity to embrace and love my ethnicity, my culture and origins.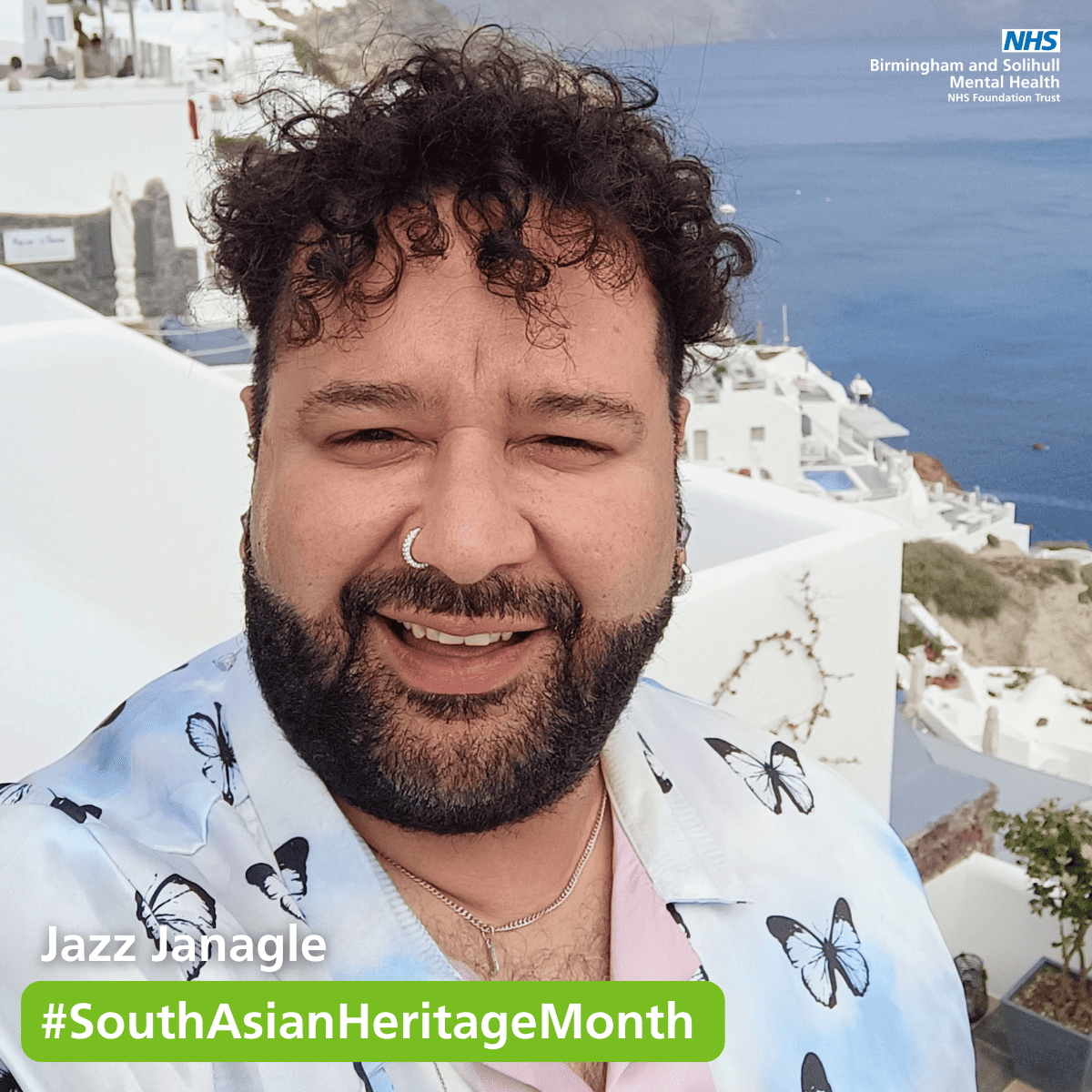 Published: 7 August 2023