South Asian Heritage Month is an annual event where from 18 July – 17 August the history, culture, achievements and contributions of Afghanistan, Bangladesh, Bhutan, India, the Maldives, Nepal, Pakistan and Sri Lanka are celebrated across the UK.
Across the month, we will celebrate our 608 colleagues of South Asian heritage by shining a spotlight on those who are compassionate, inclusive and committed in everything they do.
Manpreet 'Priya' Dhanjal. Priya is a Lead Occupational Therapist and was nominated by Clare Cook. Claire said:
"Priya is a joy to work with and I feel privileged to be able to work with her. She always has a plan, and a back-up plan! She shows compassion in her interactions every day in the way she supports and communicates with staff and service users. She gives 110% commitment to the occupational therapy inpatient team and works hard to develop staff and give them opportunities to shine. Priya comes into work some Sundays to support the occupational therapy assistant staff on shift with group and individual activity sessions, she has planned an awayday with staff to celebrate achievements, focus on staff wellbeing and to look at what's next.
"Priya also supports her local community by providing meals for the homeless and completing amazing flower arrangements to decorate the temple for special occasions. She is an all-round amazing person!"
Priya said:
"It is so humbling to be nominated as an unsung hero, however, I feel there are many more people within our organisation also worthy of such a shout out. I would like to thank Clare for this nomination! I have been practicing as a Lead Occupational Therapist for over 15 years. It is a privilege to work amongst dedicated colleagues. I am of South Asian descent, I was born in Kenya in East Africa and moved here as a child. My family instilled a positive work ethic in me from a very young age and to be the very best version of myself, this is a daily goal for me! Empowering others and seeing them flourish is immensely rewarding for me! I love my work and I am grateful for everyone who makes my days rewarding and happy!"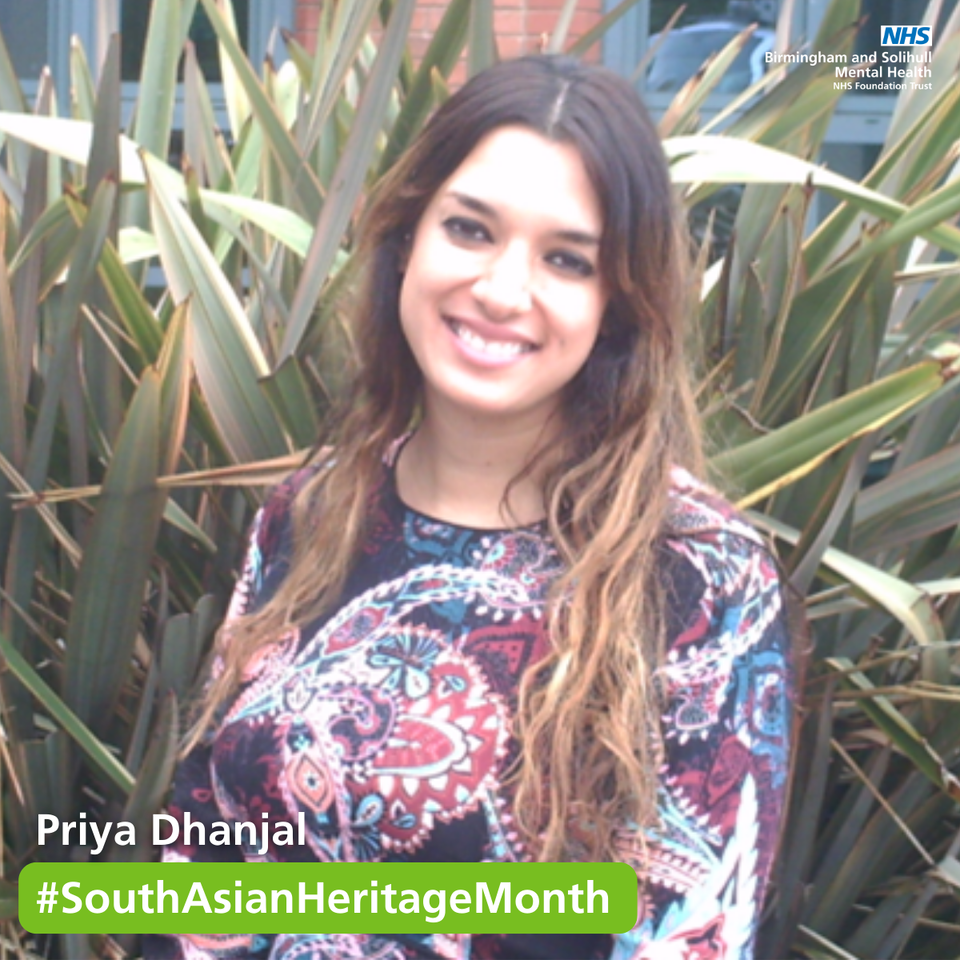 Published: 25 July 2023