Today we are shining a light on Renu Bhopal-Padhiar, Adult Community Mental Health Transformation Programme Lead (BSOL). Renu was nominated by Jazz Janagle, Mental Health Co-Production Lead for Experts By Experience.
Jazz's reason for nominating Renu was:
"For being a truly amazing, inspiring, and powerful senior leader. For being the epitome of a brave, powerful, strong, inspirational, and phenomenal South Asian Indian woman in a senior leadership role. For being sincerely compassionate in her approach to working with colleagues, service users and Experts by Experience. In recognition of her unfaltering commitment to being inclusive – with colleagues, but especially with service users and Experts by Experience. For being an outstanding programme lead – mixing professional knowledge, leadership skills, programme, and project management, with exceptional staff management, motivation and support, and a truly kind and compassionate work ethic. For being committed to change, to challenge, to do things differently, to inspire bigger/wider/more diverse thinking and practice. For rising above all the challenges she has faced in this work. For being the best manager I have ever worked with, and for the support, kindness, and compassion she shows to all our team, wider colleagues, service users and Experts by Experience. For putting service users at the heart and centre of everything that we do. And finally – nominating her because I want her to see, recognise and accept just how utterly amazing she is!"
Renu is Sikh and first generation British, with her family originally from the Punjab, India from a thriving city called Jalandhar.
When Renu was asked about her heritage Renu said:
"What I love about my Sikh heritage is the eclectic mix of our culture, from delicious food to a multitude of colourful festivals, vibrant pageantry at weddings, joyous infectious music, and our diverse proud history. I love the sense of belonging; it is all centred around family and there is always someone happy to feed you!"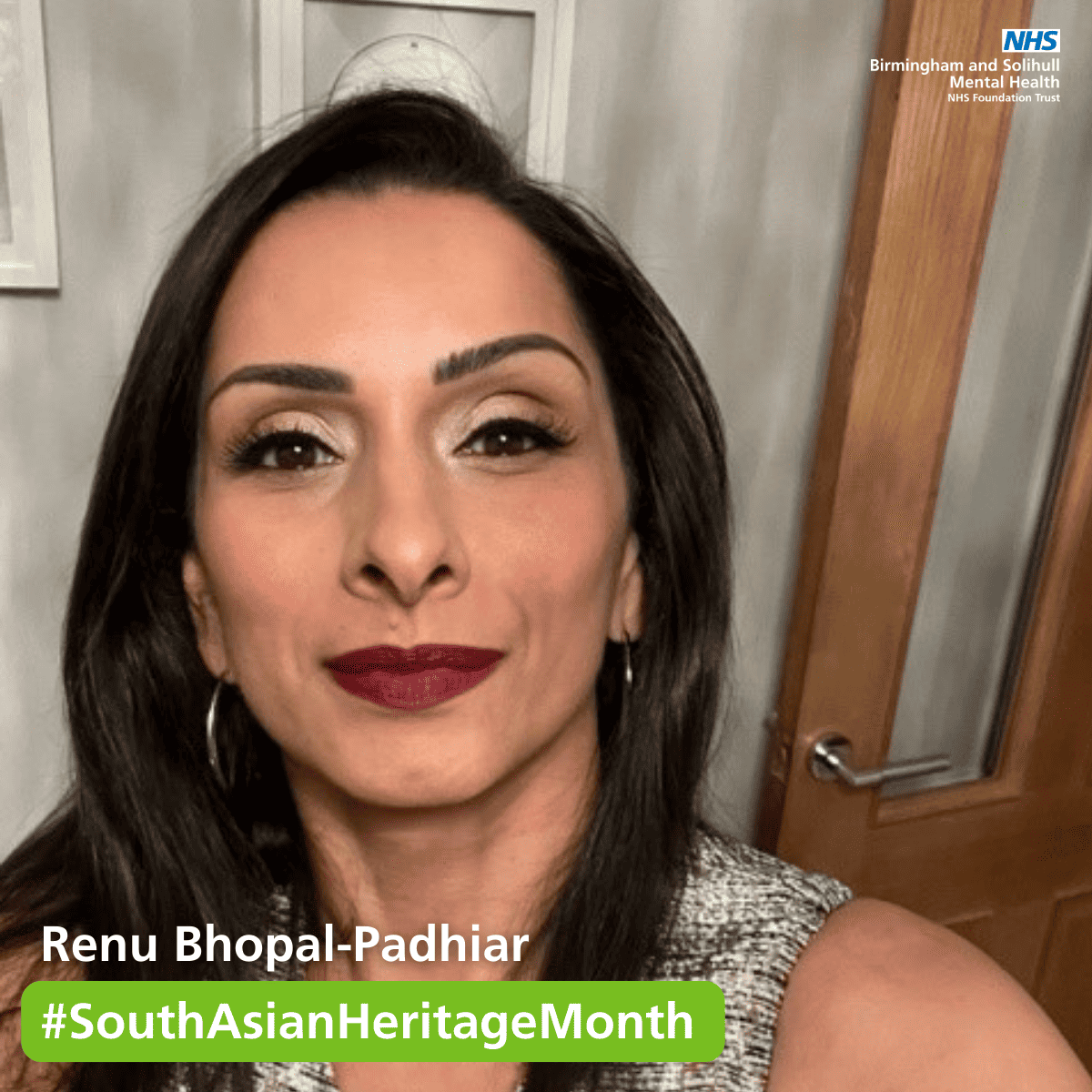 Published: 1 August 2023