Today we are celebrating Sultana Begum, Advanced Nurse Practitioner, West Birmingham Perinatal Community Mental Health team, who received two nominations!
The first nomination came from Paula Brownsett, who said:
"Since joining the service at the beginning, Sultana has always given above and beyond for her colleagues and service users. Sultana stepped up to support the new manager when they arrived in post, offering them support and guidance as they were new to the community. She has always supported staff at all levels, taking students on when others are unable to and ensuring that they have a good experience. She is a support to the medical staff and will answer my questions no matter how basic they may seem when I want to learn more and understand a cultural or religious practice. Sultana has another vital role in the team which is ensuring we are fed, and regularly organises staff lunches and social events. Sultana has helped us develop a supportive and nurturing culture in our team and honestly, without her we would not be the team that we are, which would be a loss to our service users."
The second nomination came from Nilushi Ratnayaka, who said:
"Sultana is a very compassionate and committed clinician within the team, she is very much involved in delivering the best service user care she possibly can, even going out of her way to support them. She is a very valued member and one of the back bones of the team."
When Sultana was asked to share a bit more about her heritage, she said:
"I am a Bangladeshi born, Sylheti individual and arrived in the UK aged three years old. My father came to the UK in 1960s during the period when UK offered factory work to immigrants to help with the UK economy, so my father saw this as a really good opportunity for better life and work opportunities so he could support his family in Bangladesh. I grew up in a large extended family, my parents had another four sons, and we were living with my uncle's family until they moved out.
"My parents were very involved in the local community, they were both very well known in the community and everyone would come to them for advice and guidance on a range of things. I witnessed my parents helping anyone, from using our home to help them settle in the UK, to preparing/giving food for when families needed it. My father also founded the local mosque in our community (as there were no Islamic teachings) and was able to get funding for projects like playschemes for children in the holidays, Quran classes and support for women to learn English. My family are well known for their restaurant businesses which my father founded after we arrived in the UK and my brothers continued to expand and manage.
"Many Bangladeshis are heavily influenced by Islamic teachings and partly by Indian culture which can be seen in the way we dress and celebrate events, for example traditional wear for Bangladeshis is a Saree which is a wraparound piece of material full of colour, embroidery, stonework and so forth. We are very family orientated with extended families and will try to maintain our cultural traditions. I love that we continue to pass on these traditions down to the next generations.
"Some examples of this, during Eid, we give a lot of charity, everyone will buy new clothes to wear, attend Eid prayers, get together to eat, and share gifts. Traditional Eid food for me is a Roti (bread) made from rice flour with meat and squash. We will normally try to visit family and friends during this period. When a girl is married, her family will take breakfast over the day after the wedding to have together with the newlyweds. The first solid food for a baby at six months is celebrated by everyone in the family."
I witnessed my parents helping anyone, from using our home to help them settle in the UK, to preparing/giving food for when families needed it.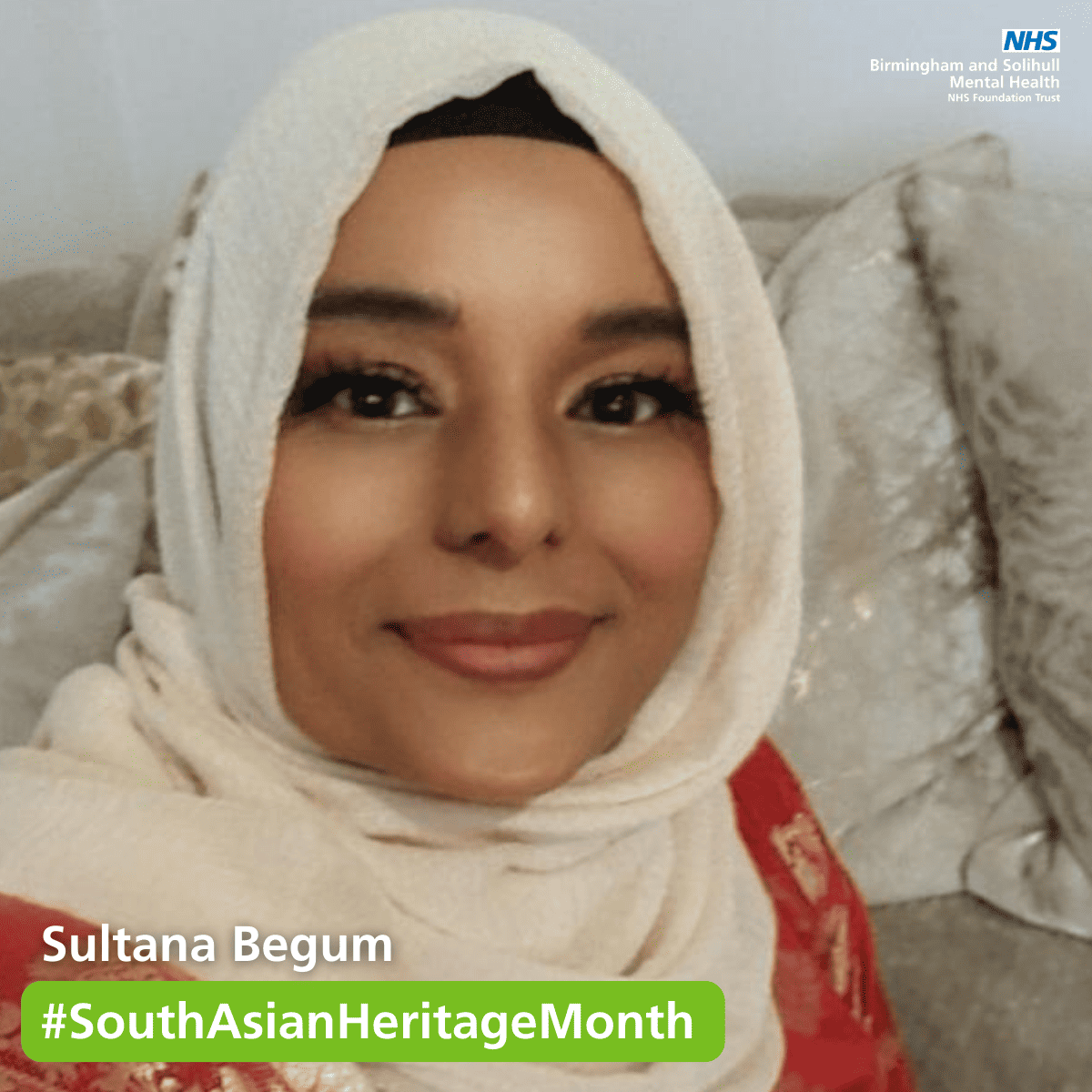 Published: 11 August 2023