Over 100 staff attended our eagerly anticipated Research & Development (R&D) event on Friday 8 September.
Officially opened by Medical Director, Dr Fabida Aria, the event was co-chaired by Professor Alex Copello Associate, our Director for Research. The event at the Uffculme Centre was booked to capacity with staff, Experts by Experience and speakers from Birmingham and Aston universities in attendance.
Guest speakers – including service user researchers, consultant psychologists, Experts by Experience and colleagues from local universities – shared details of the journey so far and future plans for mental health research and development, both at BSMHFT and across the region.

The day was also an opportunity to talk about the relevance of spiritual health in recovery, the latest research into Difficult to Treat Depression (DTD) and recommendations for working with women from ethnically diverse communities who experience perinatal illness.

Over the last few years, our R&D team has worked hard to build an impressive portfolio of research studies as well as develop strong collaborations both inside and outside the Trust to enhance the mental health care of our service users and patients.
Emma Patterson, Head of Research and Development at BSMHFT, said: "The team put on this brilliant event to highlight the far-reaching impact of research – both in terms of service improvement and mental health recovery. The day was truly inspiring with some great feedback from attendees."
Thank you to those who attended the event which was a real opportunity find out about the work of the team and how they are supporting the future of mental health research for the communities we serve. A huge thank you also to those involved in organising this energising and interesting event – hopefully the start of many more research showcases to come!

Pictured at the event are members of BCMHFT's Research and Development team.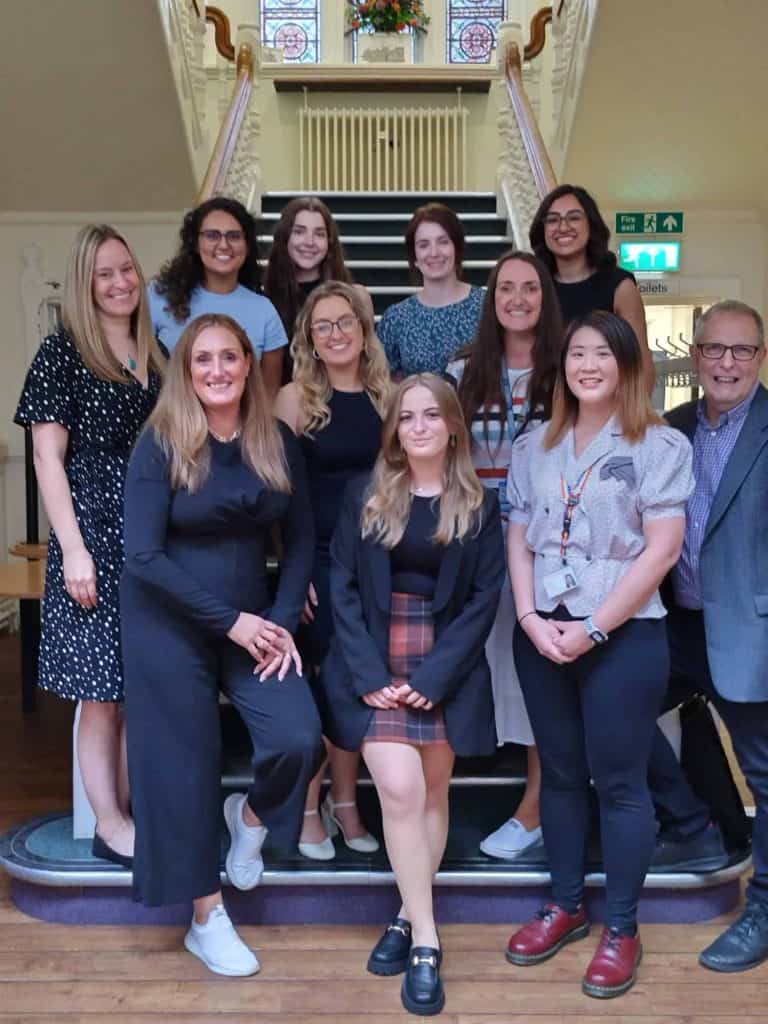 Published: 14 September 2023