A huge congratulations to Mandy Fletcher, Head of Programmes, Strategy, People and Partnerships, Dr Sunny Kalsy-Lillico, Chief Psychological Professions Officer and Asia Ali, Peer Support Worker who have all been shortlisted in the Asian Professionals' National Alliance (APNA) NHS awards.
APNA is a voluntary organisation made up of NHS health and social care leaders of South Asian descent who come together to share ideas and support each other. APNA established their awards to recognise the contributions of NHS colleagues who are making positive changes, driving inclusivity and supporting our communities and partnerships.
Mandy Fletcher made the shortlist for the Organisational Equality, Diversity and Inclusion (EDI) Champion award, presented to a team or individual who has worked with decision makers to tackle racism and promote the EDI agenda. She said:
"I was overwhelmed and humbled to learn that I had been nominated and shortlisted for this award. In my view, I am just doing my job supporting my colleagues and never expected this at all. This is the first time I have ever been shortlisted for an award in my professional career, so I am really looking forward to the event. If I win that would be amazing but I am over the moon to have had the work I do acknowledged".
Dr Sunny Kalsy-Lillico has been shortlisted for the Impactful Equality, Diversity and Inclusion Champion award which recognises a team or individual who has made a positive impact to improve outcomes or opportunities for NHS staff. She said:
"I feel both honoured and humbled to be shortlisted for this award. Thank you to colleagues who nominated me and to colleagues whom I work alongside to improve and enhance equality, diversity and inclusion experiences".
Asia Ali has been recognised in the APNA Hero category, that highlights those who have made a significant impact on improving outcomes and opportunities for South Asian service users, patients or communities.
Team BSMHFT has also been shortlisted for the Trust of the Year accolade for our work in promoting and driving forward the Equality, Diversity and Inclusion (EDI) agenda.
The awards are set to take place on Saturday 16 September – good luck to Sunny, Mandy, Asia – and Team BSMHFT!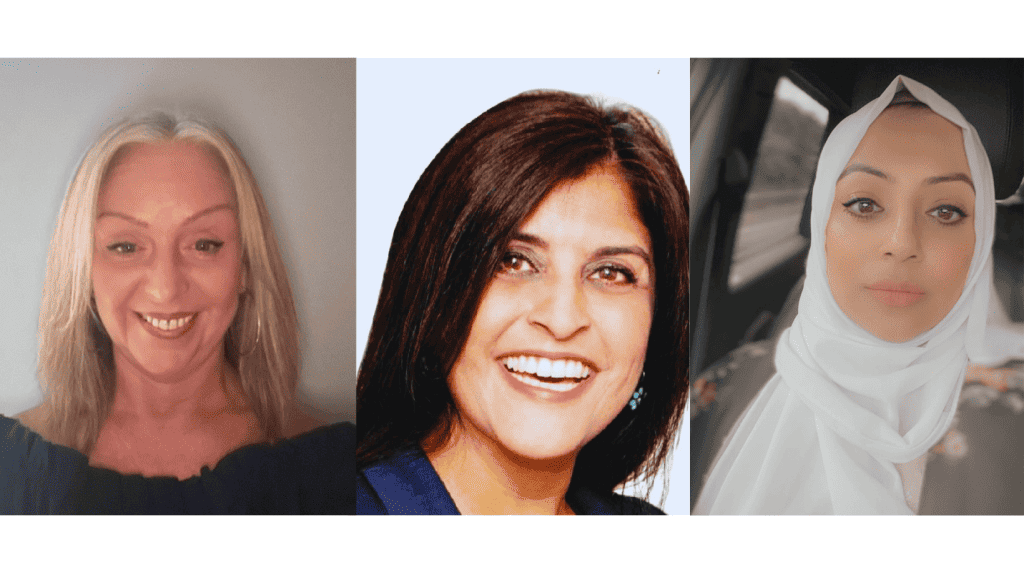 Published: 31 August 2023