Today, people around the world will be commemorating Transgender Day of Remembrance.
This day is a time for people to come together and honour the memory of transgender people whose lives were lost in acts of anti-transgender violence.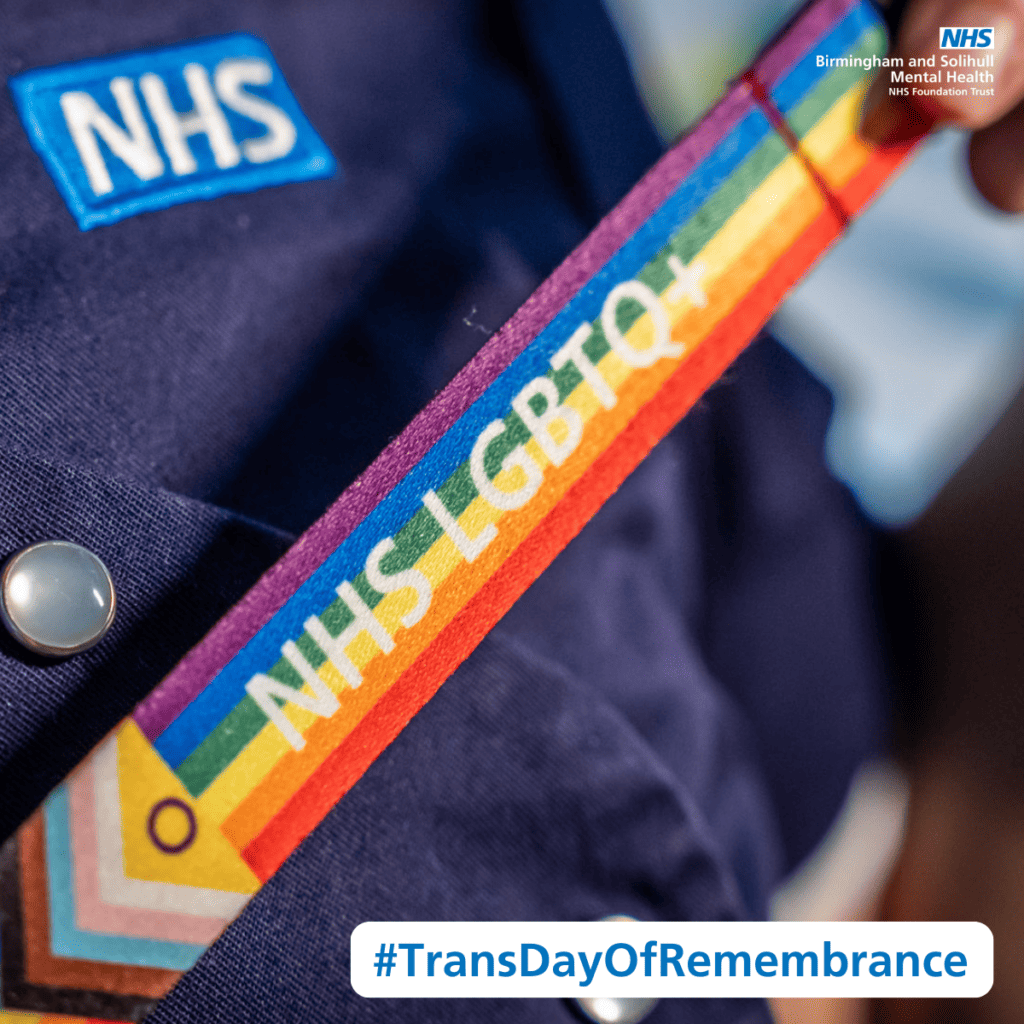 'Trans' is an umbrella term for anyone whose gender identity does not fully match the gender they were assigned at birth. This includes trans men, trans women, non-binary people, and gender non-conforming people.
Despite their extensive histories, trans people have and continue to be stigmatised within society.
At BSMHFT, we strive to promote equality, diversity and inclusion initiatives to ensure our LGBTQ+ service users and staff are supported.
LGBTQ+BSMHFT = Zero tolerance for prejudice.
Read more about the trans awareness training we are offering to all staff members at the Trust.
Published: 20 November 2023