Winston Weir, Non-Executive Director recently wrote to us to share his thoughts on Black History Month. Birmingham born, Winston reflects on his life growing up in the multi-cultural second city with his seven siblings, he praises his strong family ties and shares what he loves most about his West African heritage.
"Black history is a fundamental right for children and younger people to understand the culture, achievements, knowledge, struggles, and resilience of our people. Black history is also human history as the creators of the great pyramids, medicines, and mathematics were people of colour. Black History Month for me is a time of celebration, reflection, and enlightenment.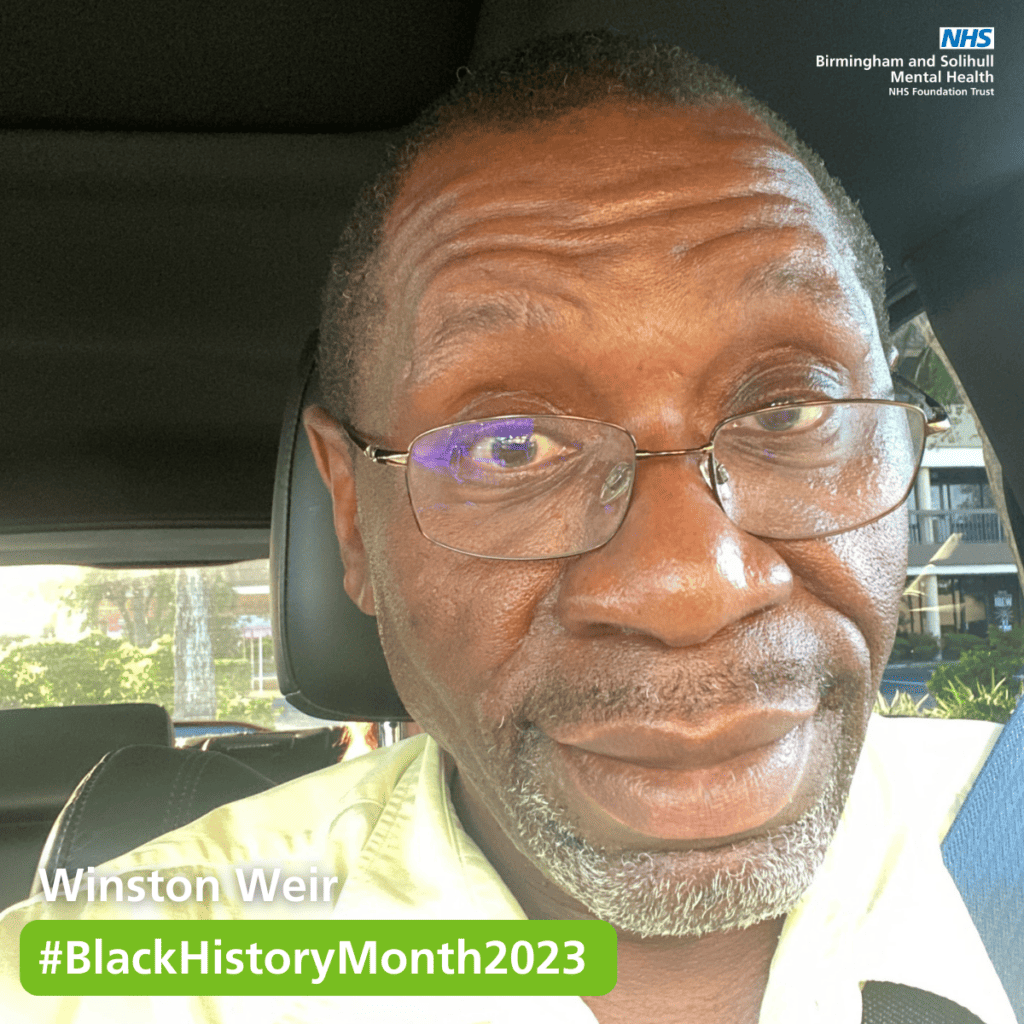 I asked my now grown-up children about Black History Month, they remember posters that I brought home after the Notting Hill Carnival which had faces of great Black women and men. They were curious and looked up Mary Seacole, Patricia Scotland, Valerie Amos, Elizabeth Anionwu, Doreen Lawrence and Darcus Howe, Victor Adebowale, Kehinde Andrews, Vanley Burke, Stuart Hall, Ignatius Sancho.
Generally, we know about USA Black African Americans, Barack and Michelle Obama, Dr Martin Luther King, Malcolm X, Muhammad Ali, Nina Simone, Ella Fitzgerald, Aretha Franklin, Whitney Houston, Michael Jackson, Diana Ross, Billie Holiday. Then there are the numerous sportsmen/ women and prominent entertainers who deserve a deep respect and acknowledgement.
There are many inspirational Black Britons – one of my favourite books from Professor Patrick Vernon is 100 Great Black Britons. It is always an inspirational read during Black History Month.
My genes are from West Africa, 70% Nigerian Yoruba, 21% Sierra Leonne, 5% Western European, 4% other north African. My parents, Raglan and Gladys, came to England separately from Jamaica. They met at a hospital in the West Midlands. I was born in Birmingham, and I am one of seven children. I grew up with West Indian food, music and arts. I also had many Irish, Sikh, Bangladeshi, Pakistani and Chinese friends in Handsworth, Northwest Birmingham.
The diversity in my heritage is a strength. Also, the humility in my heritage is impressive, having sustained generations of oppression and subjugation, we still dance, sing, worship and pray with joy.
If I was to say what I love most then it would be the strong sense of family ties and respect for our ancestors. Followed closely second by the flavours of food – very hard to beat a good curry mutton and rice washed down with Guinness punch.
"We have deep respect for ancestors, we cherish our children, and this stems all the way back to our West African roots before slavery and subjugation. The dissolution of Black families due to economic, psychological, and social trauma are not at all part of our real culture. There are many significant Black women and men who are the fabric of the Black community, often serving in humility in church and other community organisations."
Published: 13 October 2023