Today is World Mental Health Day. The theme this year is 'Mental health is a universal human right' which strongly aligns with our own Trust vision 'to improve mental health wellbeing'.
One in four of us struggle with our mental health, it's time we worked together as a community to change that.
Everyone's mental health journey is unique, and we want to improve knowledge and raise awareness of the many services we have in place to help people in Birmingham and Solihull.
Today, we are raising awareness of our free and confidential psychological helpline service. If you are currently experiencing symptoms of low mood, depression and/or anxiety and would like to be able to manage these symptoms better, remember, it's okay to not be okay.
To speak to a team of mental health professionals:
Translated helpline resources in Arabic, Farsi, Mandarin, Pashto, Polish, Romanian and Somali can be found on Birmingham Mind's webpage.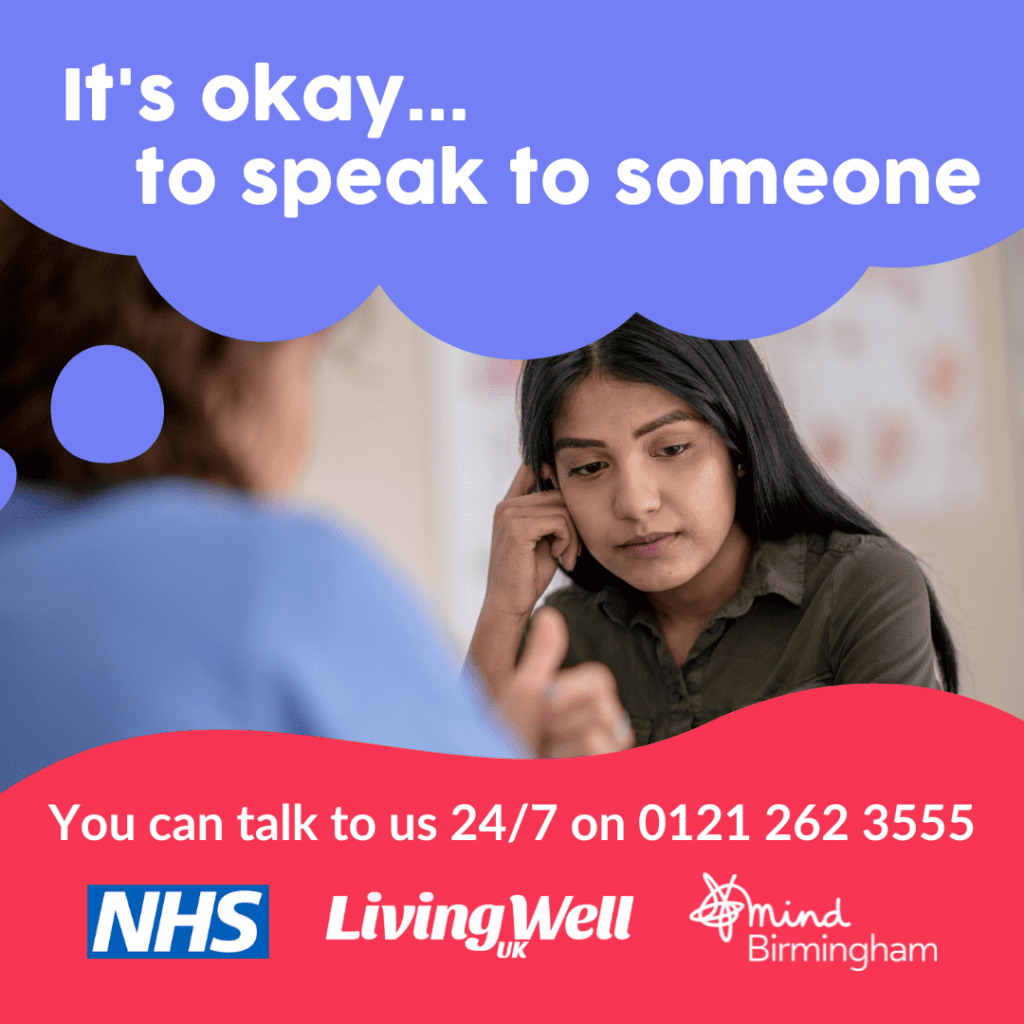 Find your 'little big thing' this World Mental Health Day.
Every Mind Matters is also encouraging you to 'find your little big thing', to highlight that 'doing the little things can make a big difference to your mental health.'
Little things like a 10-minute walk each day, a chat with a friend or breathing exercises can make a big difference to your mental health.
Find your little big thing at www.nhs.uk/every-mind-matters/.
Published: 10 October 2023