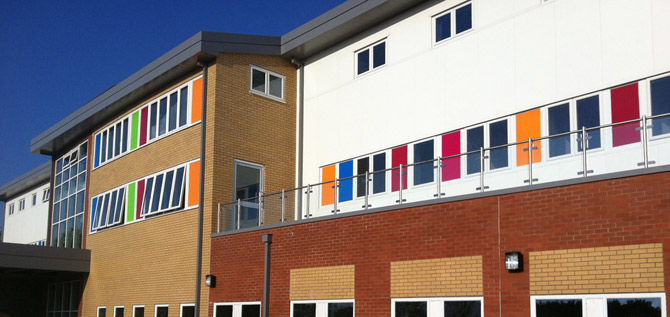 Our 89-bed male medium secure facility – the Tamarind Centre in Bordesley Green – opened its doors to our first service users in December 2012.
The centre provides assessment, treatment and rehabilitation for men who have been assessed as needing care in a medium secure environment and aims to serve the population in central and north Birmingham, as well as offering specialist services for complex, challenging and long term care.
However, opening a new centre was not just about a new building. Our secure services developed a model of care, which set out the journey our service users would take towards recovery.
This pathway was developed in line with our Trust's expertise and experience of secure care and uses a simple scale in which service users move along.
High on the agenda for the development has been the recruitment and development of staff to ensure we provide a high quality service.
All staff based at the Tamarind Centre complete an induction programme which help them develop skills and build relationships between staff and teams who work closely together.
The bespoke training programme allows them to have a shared understanding of the values underpinning an excellent service which puts service users firmly at the centre, and of the local and national context within which they are working.
This site builds upon our provision in our forensic services; Reaside Clinic, Hillis Lodge, Ardenleigh women's service and forensic CAMHS.
More than 300 jobs were created as a result of this facility ranging from healthcare assistants to clinical psychiatrists.
This centre was named after Tamarind, which is an African herb which promotes healing and recovery, which is at the heart of the medium secure unit.
You can contact Tamarind Centre reception on 0121 301 0500.