The Postgraduate/Graduate Certificate in Low Intensity Psychological Interventions (PGCert LIPI) is a collaborative programme between Birmingham and Solihull Mental Health Foundation Trust (BSMHFT) and the University of Birmingham. It is accredited by the British Psychological Society (BPS).

This one year professional training programme leads to a qualification in the use of Low Intensity Psychological Interventions. Once trained, the Psychological Wellbeing Practitioner workforce provides patients with short term evidence-based treatments to enable them to manage their psychological wellbeing. If you would be interested in undertaking this training, then please read on…
The Programme
The programme is dedicated to developing talent. We support individuals to learn core therapeutic skills and competencies in Low-Intensity Cognitive Behavioural Interventions for common mental health problems.
Trainee PWPs benefit from direct, practical experience with clinical placements in NHS Talking Therapies services.
Delivered by a committed team of Clinical Educators with a wealth of experience in NHS Talking Therapies settings and beyond.
Upon successful completion, trainees will be able to work as qualified PWPs within NHS Talking Therapies services across England, and eligible to apply for registration with the BPS and/or the British Association for Behavioural and Cognitive Psychotherapy (BABCP).
What is a Psychological Wellbeing Practitioner?
PWPs are specially trained to work with individuals with common mental health problems, such as depression and anxiety disorders.
They complete patient-centred assessments to establish individual therapeutic needs and deliver a range of interventions informed by CBT.
Patients are supported with guided self-help, whereby they are supported by the PWP to learn the techniques necessary to overcome their difficulties.
PWPs are trained to work with clients via numerous modalities, including face-to-face, over the telephone, via videocall, online and in groups.
PWPs work collaboratively with a number of professionals, including psychologists, GPs, employment advisors, community organisations and those in social care.
Course Structure
The course runs for one calendar year. It focuses on developing Trainee PWPs' skills in conducting patient-centred mental health assessments, delivering LICBT interventions, interpersonal therapeutic techniques and inclusive practice with diverse populations.
As such, there are three modules within the course, informed by the PWP national curriculum:
Engagement and Assessment of Patients with Common Mental Health Problems
Evidence-Based Low Intensity Treatment for Common Mental Health Problems
Values, Diversity and Context
Teaching is delivered by our team of Clinical Educators who collectively have a wealth of experience in psychological therapy. We are pleased to host Guest Lecturers throughout the year who offer expertise on a variety of subjects in the context of PWP training, such as:
Computerised CBT – delivered by a representative of SilverCloud, a leading online CBT provider
Older Adults – delivered by a Clinical Psychologist and contributor to NHS Talking Therapies' Older People Positive Practice Guide
Disability and Long Term Conditions – delivered by a Clinical Psychologist with lived experience
The course has a blended learning format, consisting of:
Teaching days
There are 30 teaching days across the academic year (typically 2-3 per week during term-time)
During teaching days, trainees can expect PowerPoint lectures incorporating group activities, roleplays, Q&A sessions and quizzes
Directed learning days
There are 15 days of directed learning
Throughout the programme there is an emphasis upon trainees to be independent learners, and directed learning days give trainees an opportunity to embed their practice within the community and use Self-Practice, Self-Reflection
Clinical practice
Trainee PWPs will be working within an NHS Talking Therapies service typically 2-3 days per week (during term-time)
Here, they will be offered regular case management and clinical skills supervision by qualified NHS Talking Therapies staff, as well as real clinical experience engaging with NHS patients
Clinical learning is evidenced through submission of a clinical practice portfolio
Learning is evidenced via examinations, written assignments and portfolios, a presentation and observed practice on the programme and in the workplace.
Meet the Team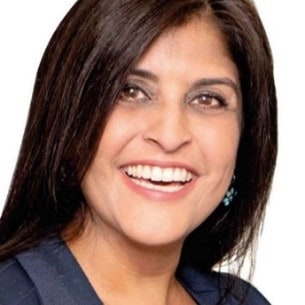 Sunny Kalsy-Lillico
PGCert LIPI Programme Director
Sunny is the PGCert LIPI Programme Director. She is a HCPC registered Chartered Consultant Clinical Psychologist and Chief Psychologist for BSMHFT. Sunny's interests and areas of speciality are in ageing, disability issues, the integration of physical health with mental health needs and promotion of psychological mindedness across systems, teams, and organisations.
"You're a Psychological Professional through and through, always thinking about all of us, in our different roles, not just some of us" – Psychotherapist, 2022

Maria Ferrins-Brown
Programme Lead
Maria is a Consultant Counselling Psychologist. She is currently Programme Lead for the PGCert LIPI, Operational Manager for Trainee Clinical Psychologists employed by BSMHFT and Continuing Professional Development (CPD) Lead. Maria has considerable knowledge and expertise, both from her professional training and extensive clinical experience gained working in NHS Primary Care and Talking Therapies services. She is HCPC registered.
"Very passionate", "knowledgeable", "encourages light hearted discussions which is so important when dealing with the sensitive topics we learn about" – Previous trainees

Kerry Hendley
Senior Programme Coordinator
Kerry is Senior Programme Coordinator for the PGCert LIPI programme and has been with the programme since its inception in 2008. Kerry brings to this role extensive experience having previously worked in the private sector as a Secretary to the Area Director and Managing Director of a national house builder, before joining an NHS Talking Therapies service working as a Personal Assistant to the Service Manager.
"You're a star" – Trainee PWP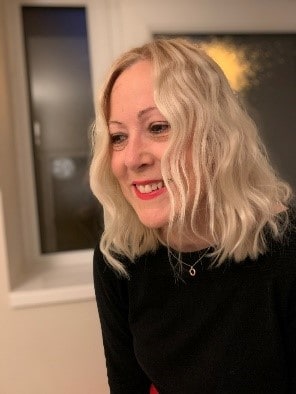 Sarah Farrow
Business Manager
Sarah is the Business Manager for the Clinical Psychology Trainees programme, and she joined the team in April 2022.  She comes to us with many years of Higher Education experience from previously working in the Medical School of a Russell Group University. Sarah has an interest in HR and is currently studying for her CIPD Level 3 qualification in Human Resource Management. Sarah volunteers within her local community as a school governor (Vice-Chair) where she also stands as their Wellbeing Lead.
"Always helpful, massively organised" – Psychologist, 2023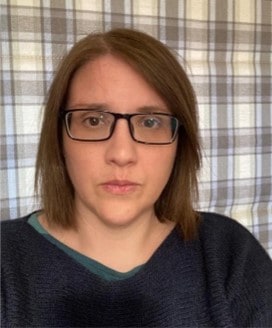 Alison Dundas
Deputy Programme Lead
Ali is the Deputy Programme Lead for the PGCert LIPI programme. Over the years she has amassed a wealth of clinical experiences based on a range of occupational opportunities including Adult Mental Health Services (both Primary and Secondary). Ali is a Fellow of the Higher Education Academy.
"Approachable, real, engaging and hilarious." – Trainee PWP, 2021

Sam Molyneux
Senior Clinical Educator
Sam is a Senior Clinical Educator on the programme team and also practices as a Senior Psychological Wellbeing Practitioner outside of the course. Completing his Masters in Psychology with Psychological Practice in 2016, he brings years of experience in NHS Talking Therapies and wider mental health settings.
"Sam is obviously an excellent PWP and this shows through his teaching. He is kind and empathic and always listens." – Trainee PWP, 2021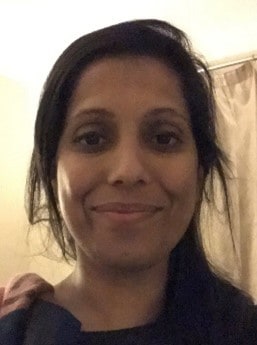 Nisajida Nazreen
Senior Clinical Educator
Nisajida joined the PGCert LIPI programme as a Clinical Educator in 2013. Her role involves teaching as well a supporting trainees as a personal tutor. She has a wealth of clinical experience, having worked clinically in different mental health services including an Older Adult CMHT, Early Interventions service, as well as NHS Talking Therapies. Nisajida is a Fellow of the Higher Education Academy.
"Brilliant tutor! Very knowledgeable and thorough." – Trainee PWP, 2021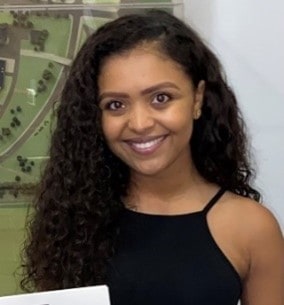 Keeley Brampton
Clinical Educator
Keeley is a Clinical Educator on the PGCert LIPI programme and also practices as a Senior PWP within an NHS Talking Therapies service part-time. She started working in mental healthcare in 2016 after completing her undergraduate degree in Psychology and qualified as a PWP in 2019.
"She is very inspiring, friendly and provides reassurance and examples from her own experiences." – Trainee PWP, 2023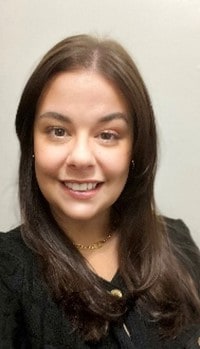 Laura Davis
Clinical Educator
Laura is a clinical educator for the PGCERT LIPI programme. Laura completed her undergraduate Psychology degree in 2016 and has worked in a variety of mental health related roles before completing her Postgraduate Certificate in Low Intensity Interventions. Alongside her role as Clinical Educator, Laura still practices as Psychological Wellbeing Practitioner.
"Very friendly and approachable, Laura has a good open teaching style that engages all the students well" – Trainee PWP, 2023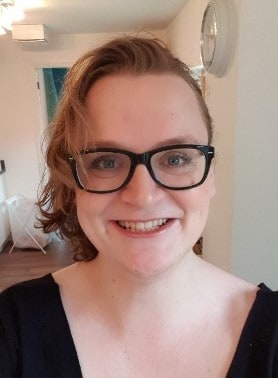 Cassandra Sawdon-Smith
Clinical Educator
Cassie is a Clinical Educator for the PGCert LIPI team. She has previously worked as a Psychological Wellbeing Practitioner in NHS Talking Therapies services, in the Somerset County Council Youth Offending Team, and in Children's Social Care. She originally graduated in 2015 from University of Exeter's new Applied Psychology (Clinical) programme as part of its first cohort.
"Cassie is brilliant in how she engages with the learning material, really knowledgeable and approachable." – Trainee PWP, 2021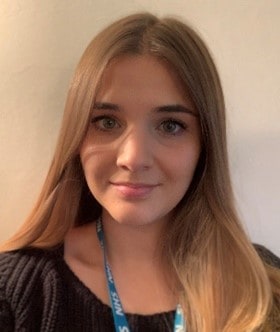 Amy Southgate
Clinical Educator
Amy is a Clinical Educator for the PGCert LIPI programme. She qualified as a PWP in 2016 and has a Masters degree in Psychological Research Methods. Amy has worked as a PWP in Somerset, South Yorkshire and Birmingham. Alongside her role as a Clinical Educator, she works as a researcher within the psychological therapy field.
"Warm personality, relatable and knows her stuff!" – Trainee PWP, 2021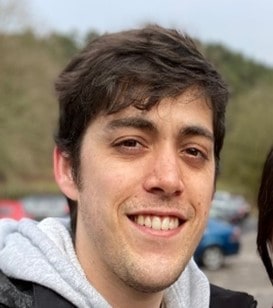 Nate Swettenham
Clinical Educator
Nate is a Clinical Educator on the PGCert LIPI programme. Alongside his role on the programme, he delivers low intensity psychological interventions in Sandwell. Nate graduated from Cardiff University with a degree in Psychology in 2014 and has spent several years in a variety of Assistant Psychologist roles working within trauma, Autistic Spectrum Condition, and Intellectual Disability services.
"He is very through in explanations, reassuring and empathetic. He provides good examples from his own experiences. Is calm and reassuring." – Trainee PWP, 2023

Melanie Snape
Collaborative Programmes Officer (CPO)
As the programme's CPO, Mel is the main conduit between the University and the Trust on all matters concerning the collaborative arrangement, makes formal visits twice in any academic year and attends the programme exam boards. Mel also facilitates quality assurance and monitoring, reviews publicity material, and contributes to reviews of collaborative provision arrangements and professional, statutory and regulatory accreditation visits.
Entry requirements
We pride ourselves on training and supporting applicants from a broad range of backgrounds. Whether or not you have gone to university before, whether you have formally studied psychology or mental health, or perhaps you have come from a different professional background within mental health, we welcome you to apply to our course.
Routes to entry
Although every successful candidate comes away with the same qualification, the way their learning journey is assessed is slightly different depending on their prior experience and qualifications.
We offer two routes of entry:
Graduate Certificate (H level 6)
Two or more Advanced Level GCEs or equivalent (for example, BTEC); GNVQ or NVQ at levels 3 or 4Postgraduate Certificate (M level 7)
Degree in a relevant subject or equivalent qualification (for example, as a registered nurse or allied health professional)
In either case, if your first language is not English (or your first degree was not taught in English), the minimum requirements for TOEFL/IELTS are:
100 for internet-based TOEFL with no less than 23 in any band
600 for paper-based TOEFL (TWE4)
7.0 for IELTS with no less than 6.5 in any band
Clinical experience
You will need clinical experience in the field of mental health, working with people experiencing common mental health issues, which can be a minimum of either:
Twelve months direct clinical experience in a one-to-one or group setting
OR 2 years part-time voluntary experience with an established charity (for example, Mind or Samaritans) who will provide you with direct clinical experiences.
Fees and pay
There are no programme costs for Trainee PWPs. Instead, trainees can expect to earn Band 4 NHS pay via Health Education England funding provided to NHS and NHS-commissioned services.
How to apply
Our application process consists of four stages: (1) application to a Trainee Psychological Wellbeing Practitioner post on NHS Jobs, (2) nomination for training from the employer to the course team, (3) invitation to interview, and (4) offer of place.
Applications for cohorts beginning in May 2024:
Applications to be received September 2023
Nominations to be submitted September 2023
Academic assessment November 2023
Interviews will be held late November/early December
The course will run from March 2024 to March 2025.
Careers
Our course completers have excellent employment prospects, with the majority moving into clinical practice as qualified Psychological Wellbeing Practitioners. This is a versatile and dynamic role that balances high-volume therapeutic work with the highest standards of evidence-based treatment, as outlined by the National Institute of Health and Care Excellence (NICE).
Once qualified, there are a variety of opportunities to progress to Senior or Lead Psychological Wellbeing Practitioner posts (providing leadership and supervision to a team of practitioners), Specialist Psychological Wellbeing Practitioner posts (with expertise in particular populations such as neurodiversity, older adults, or long-term health conditions), and other therapeutic or managerial roles.
Delegates from recent cohorts reported their upcoming employment as follows:
We provide Continuing Professional Development that is open to all.
Please contact us for any bespoke training that would benefit your teams: PGCertLIPI-CPDprog@bsmhft.nhs.uk
Our previous CPD days have spanned topics as broad as:
Health Anxiety
Obsessive Compulsive Disorder
Long Term Conditions
Behavioural Experiments
Tree of Life
Reflective Practice
Mindfulness
Supervision
Self-compassion
Self-esteem
Dementia awareness
Diagnosis and collaborative decisions
Effective communication in the NHS
Diversity
Eating Disorders
Substance Use
Bipolar Disorder
Older Adults
Contact Us
If you would like further information on the PGCert LIPI training programme please email pgcertlipi@bsmhft.nhs.uk
Other useful information can be found via the links below: