Friends of the mother and baby service are a group of individuals who are interested in supporting perinatal services for families in the Birmingham area. Most although not exclusively all of us have received treatment either as inpatients or outpatients from the Mother and Baby Perinatal Mental Health team based at the Barberry in Birmingham, or have received support via charity based services like Acacia Family Support or Action on Post- Partum psychosis.
Our personal experience of Perinatal Mental illness, as well as our journey through mental health service gives us a unique perspective that we hope will enable us to contribute to improving the experience of women and families accessing the service in the future.
We would however welcome anyone with an interest in perinatal mental health who felt they wanted to contribute.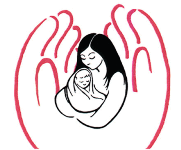 How do we contribute?
We are all involved to different degrees and have interests in a variety of different areas of the service but what bring us all together are our passion for Maternal Mental Health and the desire to improve the experiences of women and their families who may have a need for this service now and in the future.
At present some of the activities we are involved in include:
Involvement in recruitment and interview panels for new staff
Forming links and relationships with similar groups nationally
Collaboration with the service in planning and hosting the annual review
Speaking / presenting at the annual review
Planning and facilitating community engagement events
Volunteering on the inpatient ward, including assisting with the activity programme and Hosting of Coffee mornings.
Collecting a resource of patient stories and experiences.
When do we meet?
We meet on a quarterly basis at the Barberry Building
Contacts
For further details of how to join the friends of Mother and Baby please contact;
Please contact Clare Hooper [OT] 0121 301 2190,  Clare.Hooper@bsmhft.nhs.uk
Everyone is welcome, but please let us know if you intend to come to a meeting.