Our Trust strategy, which was launched in April 2021, sets out our direction of travel, ambitions and priorities for the next five years.
This strategy has been co-produced with our staff, our service users, families and carers and our partners to make sure we truly have a common vision and shared values for the future.
You can navigate through the strategy on your screen below by clicking on the arrows on each page.
Alternatively you can download a print version by clicking here. We would, however, advise you to carefully consider the environment and whether you really need to print this document
Building on the Sustainability priority in our Trust Strategy, 'Our Green Plan' represents a journey of how the Trust will move towards Carbon Net Zero. This document will embed Environmental and Sustainability principles further into our Business As Usual processes.
View our Green Plan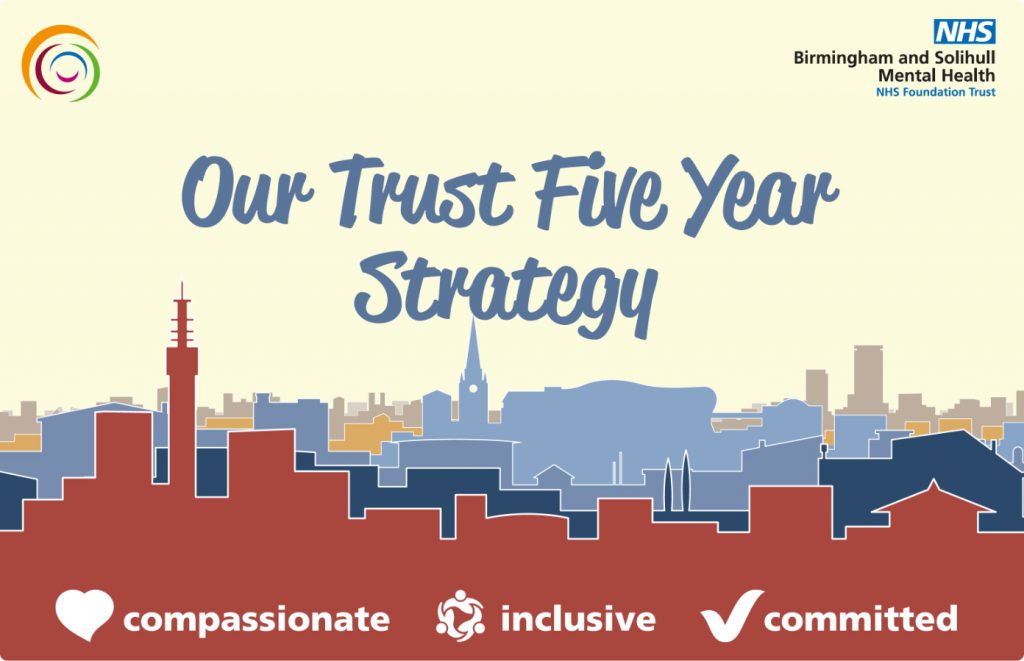 Learn more about our vision, values and strategic priorities below: