Well done to the Tamarind Centre's Occupational Therapists who are our worthy winners of August's Team of The Month.
The Occupational Therapy team at Tamarind work extremely hard to engage with patients that find it difficult to participate in larger groups or one-to-one sessions.
Each member of the team works in a committed and compassionate way to ensure every patient gets individualised care and a pathway that is suitable for their needs and goals. The team take all cultural needs into consideration, with one of the Occupational Therapists leading prayers on a Friday.
You can find out more about our Tamarind Centre by visiting the webpage today.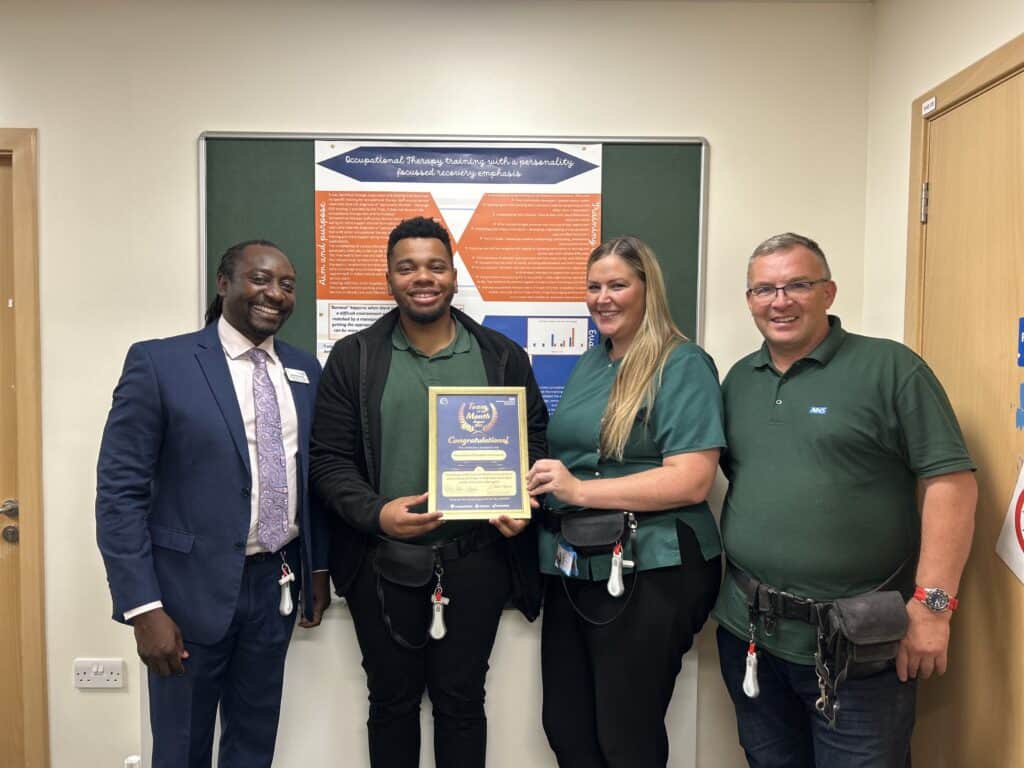 Published: 27 September 2023