Congratulations to Dr Imran Waheed who has been appointed to Deputy Medical Director at the Trust.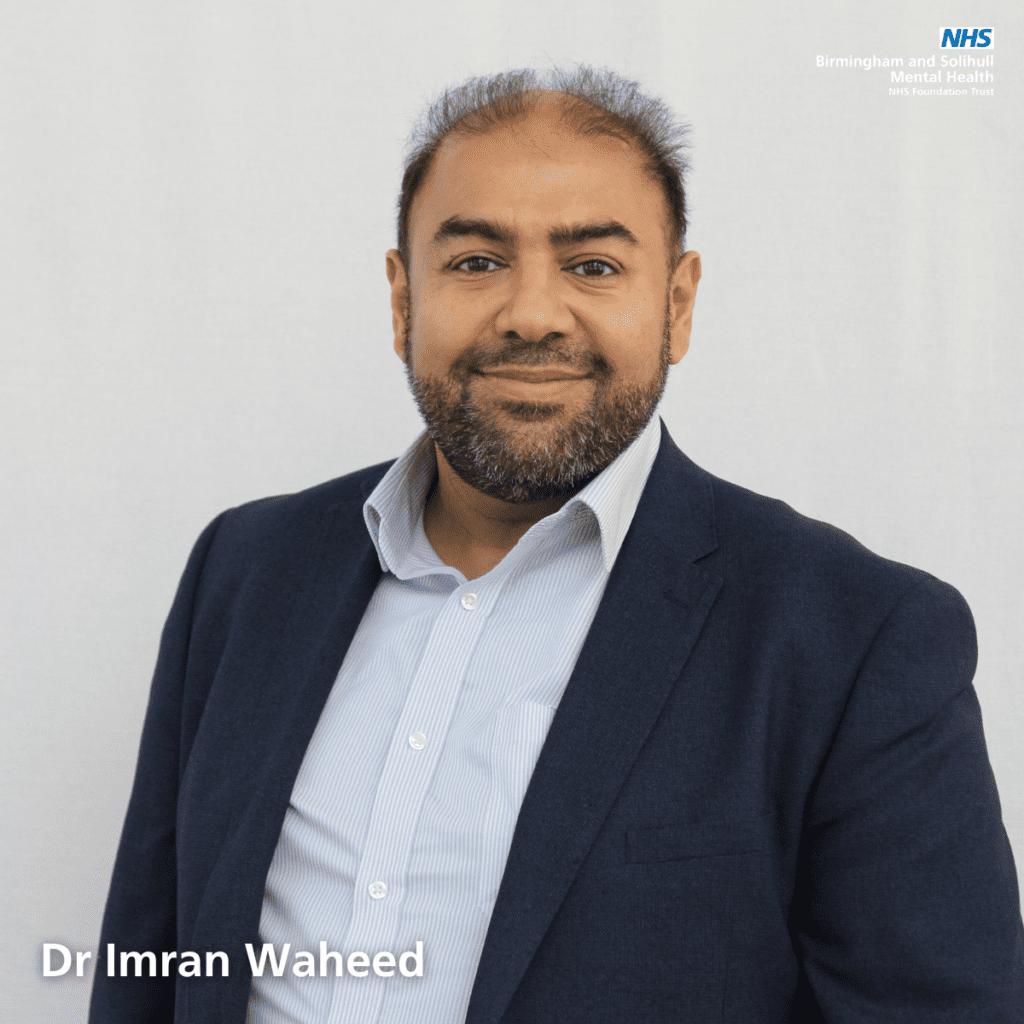 Brummie born, Dr Waheed has an impressive career history. After studying Medicine at the University of Birmingham, he began Psychiatry training at the Queen Elizabeth Psychiatric Hospital in 2001.
A colleague at BSMHFT for over two decades, Dr Waheed has worked in various locations, supporting thousands of vulnerable residents across his home city. From working in Assertive Outreach, Community Mental Health teams, Home Treatment teams, Inpatient Services, Liaison Psychiatry and a 12 year period at the Zinnia Centre, it's safe to say Dr Waheed has built up an impressive resume with us!
Dr Waheed works as a Consultant Psychiatrist in the Psychiatric Liaison Team and is a Staff Governor and Vice-Chair for the Medical Advisory Committee.
For most of his consultant career, he has worked in the most culturally diverse areas of inner-city Birmingham and works to engage with these communities with mental health services. He has helped to write and also appeared in the first-ever Urdu language video on psychosis and was also instrumental in the initial development of a service for refugees fleeing the conflict in Syria.
Dr Waheed said:
My interest in the Deputy Medical Director role stemmed from my firm belief that doctors must play an integral part in shaping clinical services and that organisations where doctors are more engaged perform better. I also see myself as a voice for those patients and carers who have few advocates or people to speak up for them.
Outside of work, Dr Waheed is a proud father to four boys, he loves to travel and… although he's a Brummie, he's an avid Liverpool fan. He said:
"You will usually find me in the Kop at Anfield on European nights!"
Congratulations Dr Waheed!
Published: 17 November 2023