Our Perinatal Mental Health Service celebrates 10 years of support from Peer Support Workers
Peer Support Workers, staff members and service users all gathered to celebrate a decade of supporting the mental health of mothers and improving their service care.
The Perinatal Mental Health Service has undergone a massive transformation over the last eight years, with four new teams and over 150 staff now working in the service. This was only made possible because of the commitment of our Peer Support Workers and the Friends of the Mother and Baby Unit (MBU), created 10 years ago this year.
Attendees heard from Experts by Experience, who shared personal stories about their journey to recovery and how this has helped to shape them into the strong, resilient women they are today. The service has seen women go on to complete qualifications, find work and mentor others as well as representing lived experience for perinatal service developments regionally and nationally. They were also supported by their fantastic third sector partners; Action on Postpartum Psychosis, Acacia and Approachable Parenting.
Dr Giles Berrisford, National Specialty Advisor in Perinatal Mental Health for NHS England said:
We are so proud of what has been achieved and we are therefore extremely optimistic about the future.
If you are struggling with your mental health following the birth of your baby, it's okay, if you are not okay. Our Perinatal Mental Health service provides a safe, high quality, family friendly, mental health service – including assessment, treatment and care for women suffering from psychiatric disorders associated with pregnancy and childbirth.
Please visit our webpage for more information on how to access our service.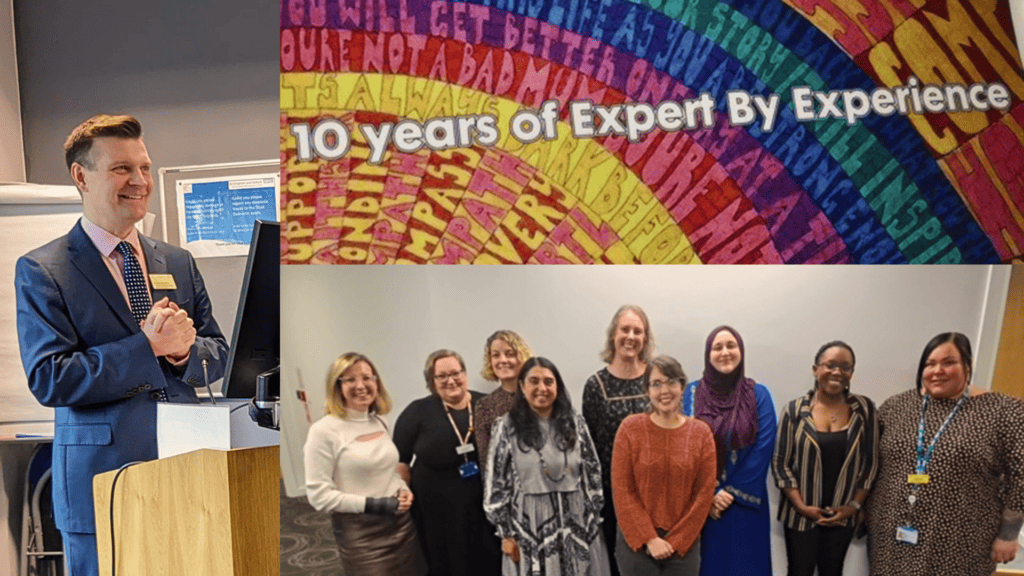 Published: 8 November 2023