Since its launch 12 years ago, Stoptober has empowered 2.5 million individuals on their journey to quit smoking. This year, we're calling upon the five million smokers in England to unite, support one another, and quit.

Join the thousands making the promise to quit this October. If you can go smoke-free for 28 days, you're five times more likely to quit for good.

When you stop smoking, amazing things happen: increased energy, better health, improved breathing and more money in your pocket.
Did you know that in just 48 hours, your sense of taste and smell start improving and within two weeks of quitting, 45% of ex-smokers reported having more energy, 42% felt healthier, and 42% experienced better breathing? Feeling healthier is often the best reward.

On average, smokers spend £38.59 a week on tobacco. By quitting, you could have an extra £2,000 a year to spend.

Let's be stronger together. This Stoptober, join us and the thousands who've quit smoking with Stoptober. Get ready for more energy, better health, improved breathing, and extra cash in your wallet.
Download the NHS Quit Smoking app for added support, and to find more information.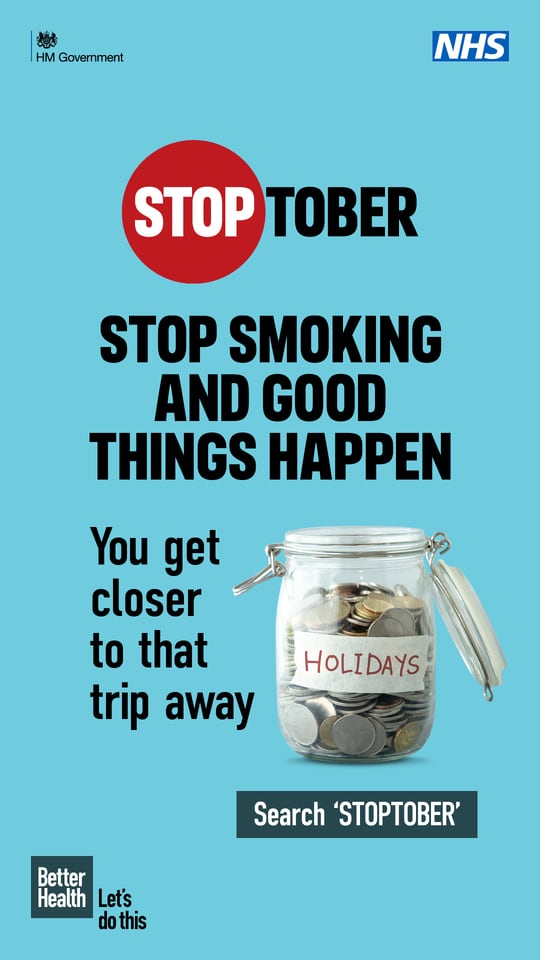 Published: 25 October 2023