A huge well done to the Rosemary Ward who are September's Team of the Month.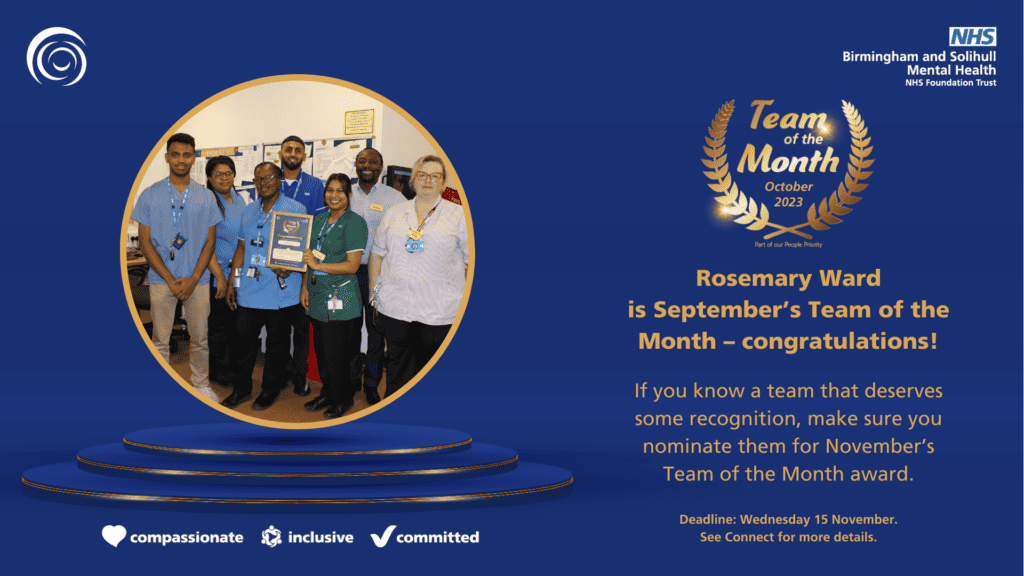 Rosemary Ward, Juniper Centre is a busy ward with a kind, caring and calm atmosphere. The patients who are older adults have smiles on their faces and staff treat them as honoured guests, showing respect and compassion.
Patients have commented on the 'wonderful' ward staff how well they are looked after. The staff work tirelessly to ensure patients have an ever-changing array of activities on offer which are designed to benefit their mental and physical wellbeing.
They are also very aware of the need for holistic care and work hard to meet the needs of individual patients. The Rosemary ward team provides the best possible care to patients and visiting family members.
Published: 18 October 2023