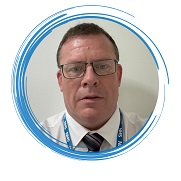 In this latest Five Minutes With interview, we hear from Associate Director of Communications, Tim Hamilton. In this feature, we learn all about Tim's role, how he first started out in communications and what inspired him to join the NHS.
We also get to learn more about the man behind the role, his hobbies, interests, wicked sense of humour and love for his family!
You can read more in the following article!
Hi Tim, please could you tell us a little bit about yourself and your role at BSMHFT?
My job is to lead and co-ordinate the communications and marketing function for Team BSMHFT. My team manages all the internal and external communication for the Trust, via the various channels that we have like Connect, Colleague Briefing, Listen up Live, our website, Twitter, Facebook, LinkedIn and the media to name the main ones.
We also have supporting channels such as all-staff emails, Trust Talk and will be introducing staff WhatsApp groups and a staff Facebook group in coming months. We also have a key role in ensuring our brand is represented correctly in all publications such as leaflets, videos and posters throughout the Trust.
At a strategic level, our role is to ensure the communications function supports and helps facilitate the Trust's strategic priorities and our values as an organisation, as well as protecting and enhancing the organisation's reputation.
How did you start your career in communications?
I was working in a sales company when I first moved to England over twenty years ago. They had a sales force that were bending a lot of rules and the organisation got into trouble with the Office of Fair Trading. I approached the owner of the company with a plan to correct all of the problems including retraining the sales force to operate in a prescribed and monitorable way, time-limiting sales appointments and ensuring there was much more protection for customers in terms of cancellation rights etc. He backed me to implement the plan and I set up a customer service and public relations department. The business thrived as a result.
About six months later I got talking to a very loud Texan in a pub. Unbeknownst to me he was the Commercial Director General of the Department of Health. He knew about the back story with the company I was working for, and he said, "If you can keep their a** wiped you can keep my a** wiped. Send your CV to my Director of Comms", handing me a business card. At the time I thought he'd just drank too much whiskey, so I didn't bother. Two weeks later I ran into him in the supermarket, and he chased me down the aisle demanding to know why I hadn't sent in my CV! So, I did and ended up in a comms role in the Department of Health Commercial Directorate during the time of Blair's Labour Government's drive to get waiting times for elective surgery to 18 weeks. I've been in comms roles in healthcare for almost all the time since then.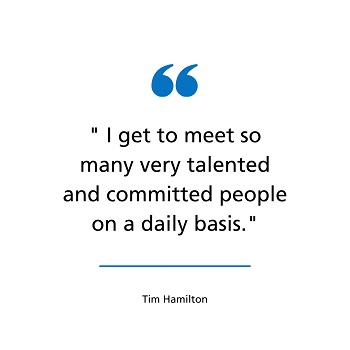 What is your favourite part about of your role?
That I get to meet so many very talented and committed people on a daily basis. As the communications lead, I am involved in so many different areas of the Trust and this whole organisation seems to value comms highly, which is wonderful. Roisin might also tell you that I'm partial to the odd spat with a journalist!
What are the key communications priorities this year for the Trust?
From my perspective, if we get our recruitment and retention right as an organisation then all the other problems that we face become much easier to solve. Communications has a vital role to play in that and getting the culture of Team BSMHFT to be one that everyone (regardless of race, sexuality or religious beliefs) enjoys and thrives working in.
Why did you choose to work for the NHS?
It feels like it almost happened by accident, but my parents were both psychiatric nurses, so I have always had a huge respect for the NHS and what it provides and stands for.
Describe yourself in three words.
Loyal, kind and funny – (some might say silly!)
How do you look after your own mental health and wellbeing?
I'm lucky in that I'm generally very calm and actually like an urgent deadline for a press enquiry or things like that. I find it focusses the mind and is quite satisfying when you get it done ahead of time.
To relax, I walk and cycle a lot as, sadly, I'm too old to play rugby anymore. I also read a huge variety of books and love watching films with good scripts and good story lines.
I've also been known to enjoy a session or two at the pub but I'm working on reducing the frequency of that this year!
Tell us one thing about yourself that people might not know.
I'm the proud grandfather of a three-year-old tearaway called Rosie. The most beautiful girl in the world.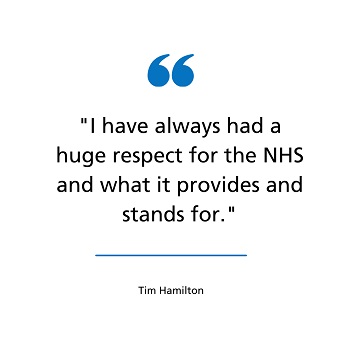 Published: 27 February 2023