In our first-ever joint Five Minutes With interview, we caught up with Aimèe Chew, Deputy Ward Manager and Sandra Dowdie, Health Care Assistant.
Our Children and Adolescent Mental Health Services (CAMHS) Medium Secure Unit (MSU) is made up of two five-bedded wards called Atlantic and Pacific, both situated at Ardenleigh. The mixed gender unit is currently home to six young people aged 19 and under who have complex mental health disorders.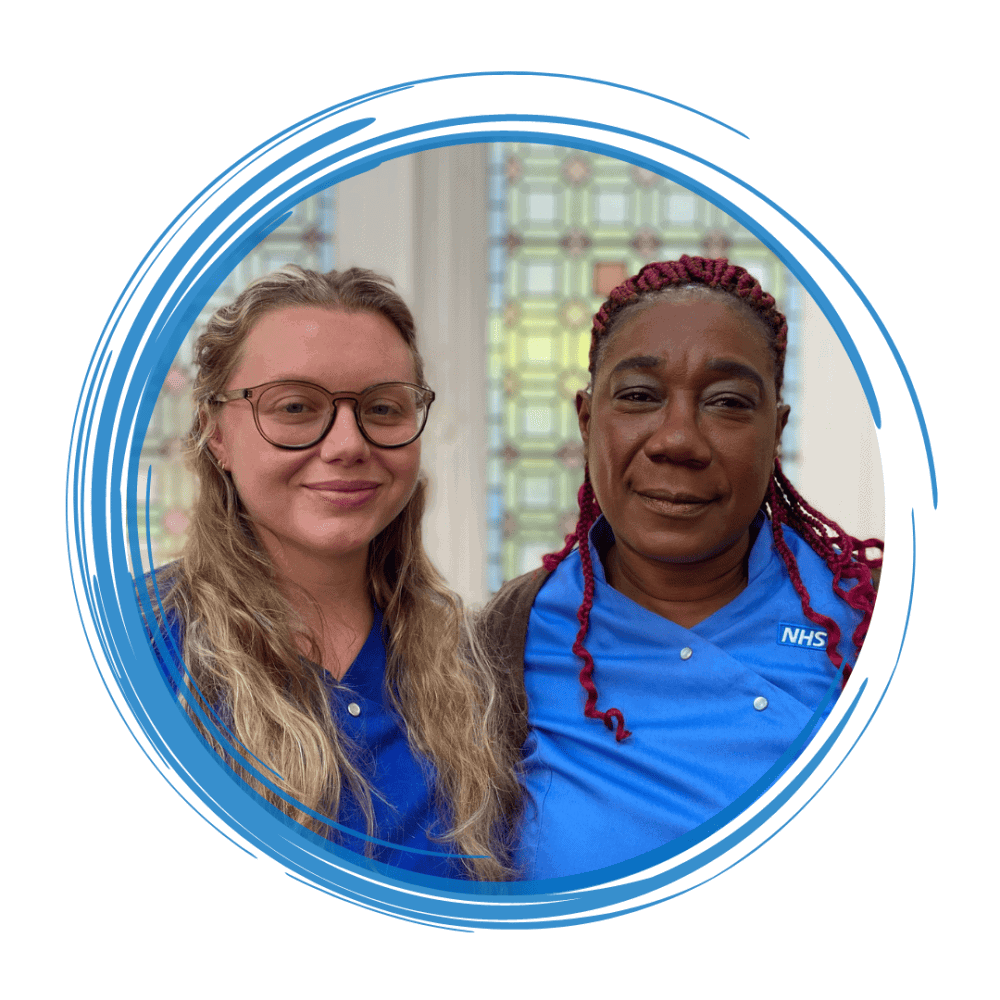 The pair are part of a close team of 55 dedicated professionals including health care assistants, registered mental health nurses, consultants, psychologists, occupational therapists and senior management who support children and young people at Ardenleigh.
The young people in our care require a high level of support and supervision, 24/7, 365 days a year. Colleagues like Aimèe and Sandra help to enable our young service users to live well and to fulfil their potential all whilst being in a safe and secure environment.
Read all about CAMHS MSU and get to learn more about Aimèe and Sandra in this special edition!
Nice to meet you both, could you first start off by telling us a little bit about your roles at BSMHFT?
Aimèe: So, I have been at CAMHS for over a year, I started off as a student and then when I qualified as a nurse I decided to stay. I absolutely love it here, and I have no intentions of moving department, we are like one big family. Because we are such a specialised service, we are constantly on our toes and always wanting to learn more.
Sandra: I have been working at CAMHS MSU for 19 years this year and I will stay here until I retire. Working in this service is the best thing I have ever done. You could say that I play the role of a parent… but with red tapes. I have a duty of care to these young people, some come into our care with no love, no attachment and it is my job to give them that care in a professional way. When they leave us, I want our young people to understand their mental health condition, have a good education, gain valuable life skills and to feel confident for their future.
Your service is very specialised, so what made you want to work for CAMHS MSU in particular?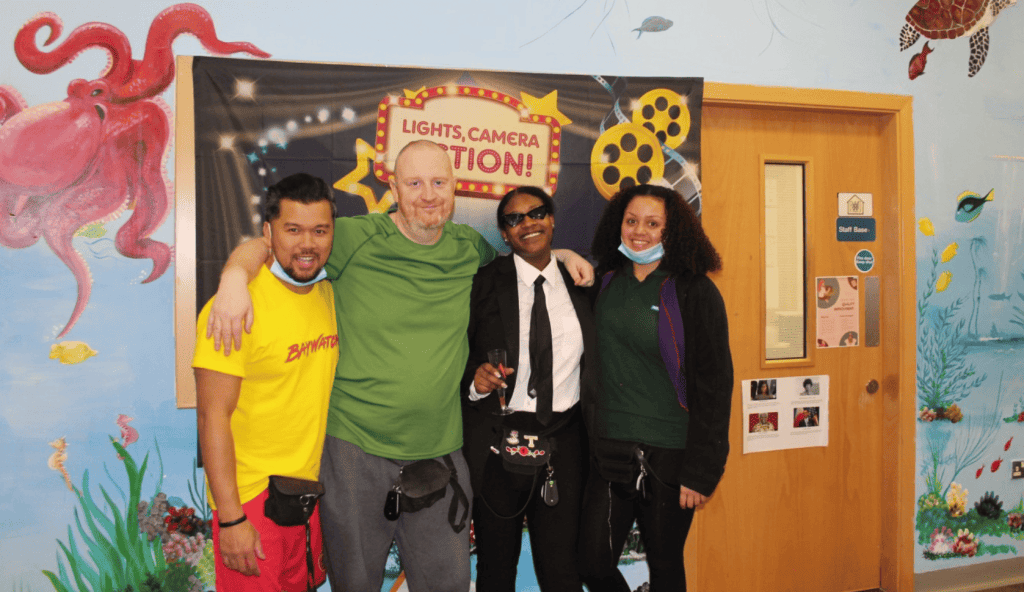 Aimèe: I wanted to go into male acute services originally. But with CAMHS MSU I saw that every interaction with a young person has the opportunity to be therapeutic and effect change through promoting positive experiences and developing self-regulation strategies.
I am not a parent myself, but I have so much pride when I support people who were once very hesitant to speak to me, and now approach me to ask me how I am and even call me by my name. It might sound miniscule, but that is massive when you see how far our young people have come in such a short space of time.
Sandra: I saw what a difference I could make to young people with differing backgrounds and complex life experiences. I know I can support them in their treatment plans but also allow them to feel safe in discovering who they are. I thrive off the attitude on CAMHS whereby we support them throughout all periods of their journey and it gives me satisfaction when they leave and achieve great things.
What was your initial experience when you joined CAMHS MSU?
Sandra: I remember the first young person that I spoke to when I started out, he was tall, had a strong presence and really tested a lot of staff. To most, he might have been intimidating, but with my personality, it didn't phase me. I was firm but encouraging. When he left our care, he was a different person, he mentioned our first encounter and said that he respected me for how I supported him, he felt safe and secure that I was there. It has never left me.
Aimèe: I felt really reassured. 18 months ago, I joined a team that lives and breathes our Trust values of compassionate, inclusive and committed, so for me, my experience has been really positive. I've never felt alone, and I have learned so many skills that I can carry on in my development at Ardenleigh. It is very fast paced, but it is structured.
How do you keep your young people engaged?
Sandra: We appreciate that the ages of 11-18 are a significant time in anyone's life, there are lots of changes happening and you are finding out your place in the world, so it can be really tough to do all of that in a secure care setting. Every morning we have a 'Plan of the Day', in that meeting they decide what they want to do after school finishes at 3pm. So, if they say we want to play pool, we want to go on the astroturf, we want to paint… we make that happen. It is all tailored to them.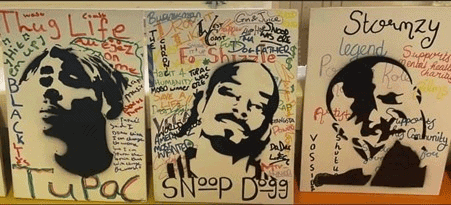 Aimèe: People could wake up and decide that today they want to do something different, try out a new hobby, cook something new and we try our very best to make that happen. Some of our young people are talented artists and we encourage them to continue with their passions. We also hold events where we celebrate different cultures!
Tell us something about yourself that someone might not know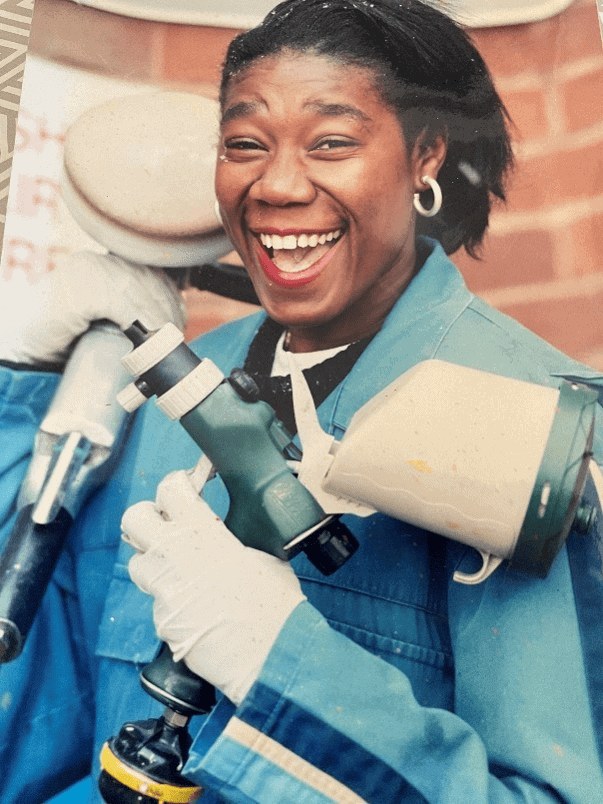 Sandra: I used to work with cars as a spray painter. I'd get a lot of people often talking to me and opening up about their worries and troubles, I was always there to listen and to give them my opinions or advice. One day, someone said to me "Sandra, you're good with cars, but you're better with people". I took the plunge after talking with my family who were supportive of the career change, and I have never looked back since! Another fact is that I am a huge Aston Villa fan!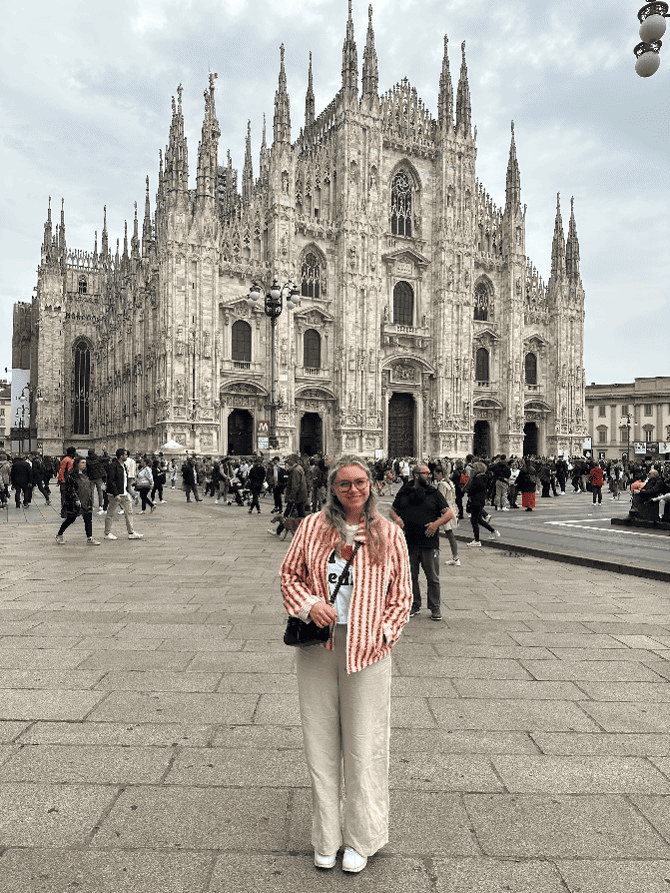 Aimèe: My fact would be that I love to travel, I try to go somewhere new every month with my other half. I was in Milan last month – then I went to Lake Como straight after (recommend if you've not been).
Describe yourself in three words
Sandra: Travel, family, football.
Aimèe: Chill, resilient, organised.
Published: 30 August 2023