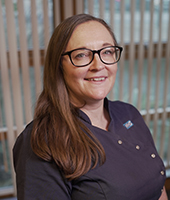 Emma Watts - Gold winner
Clinical Nurse Manager Emma has worked at Ardenleigh – our Women's Secure Blended Service – for many years. During this time, she has shown nothing but devotion to her role, tackling problems and concerns head-on. Emma has dedicated one full day of her working week to be within core numbers on a ward that has struggled with staffing. Her commitment shines through and provides stability, reassurance and excellent role modelling on the quality of care that is expected on our wards.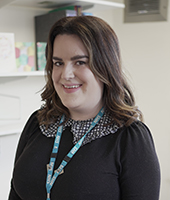 Melissa Bunting - Silver winner
As Team Manager at Warstock Lane, Melissa makes it her mission to ensure that service user care is at the heart of everything the team does. She has worked tirelessly with her team despite the challenges of staff shortages and high caseloads. Regardless of pressures, Melissa always manages to deliver essential care with warmth and compassion. Her resilience and tremendous inner strength has not gone unnoticed across her team and they are extremely appreciative to have a manager like Melissa.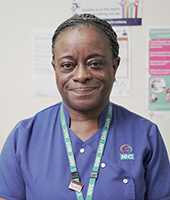 Dorothy Talbot - Bronze winner
Dorothy works at the Small Heath Health Centre and is extremely committed to patient care. Nothing is too much trouble, nothing gets unnoticed, and nothing is missed by her. She always displays a can-do attitude and her presence is hugely missed when she is not there. Her willingness to help others without hesitation is always present and the effort and diligence she puts into her clinical care work every single day is inspiring.