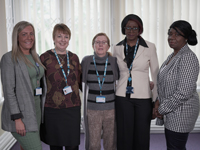 Medical Workforce - Gold winner
The Medical Workforce team has supported the Trust with recruitment and retention of the medical workforce. The expansion of their team has resulted in the implementation of innovative methods to bolster recruitment of the medical workforce. This includes creating recruitment packs, promoting wellbeing offers, creative adverts in national publications, expansion of international recruitment, developing new roles and much more. Their hard work has certainly paid off with the recruitment of 11 new consultants and 21 speciality doctors. This is only the beginning for the team, with many exciting projects underway to recruit more professionals, working closely with the medical directorate, postgraduate and undergraduate medical education departments and HR.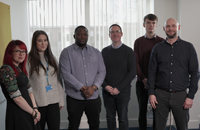 PMO - Silver winner
The Programme Management Office (PMO) inspires change across the organisation. The team analyses a project and looks at the benefits, risks and issues along with clinical, quality and equality benefits or risks. They work hard to get projects completed that will benefit our staff, services, and service users. The PMO is responsible for rolling out important projects quickly, such as the mandatory vaccine and the Personal Protective Equipment (PPE) store. The team is currently working on reducing inequalities across the Trust and is developing a new service user portal to make the journey with us a smoother, easier process.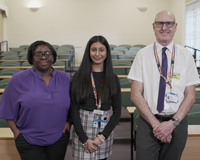 Uffculme Support - Silver winner
The Uffculme Centre Support team (which includes the reception and canteen team) has created a warm and inclusive environment where all people feel welcomed, supported and considered when visiting the centre. Nothing is ever too much and the team have a willingness to listen and a drive to make things work, to benefit everyone. The team is currently supporting the construction of an outdoor space in the grounds of the centre which houses our newly developed outdoor art therapy group. Since the project began, the team has been considerate of service users' needs when arriving at the centre. Their openness to new ways of working has allowed a new form of art therapy to be delivered at the Trust.