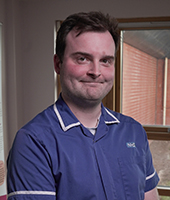 Joshua Gregory - Gold winner
Josh first started his journey as a student nurse at our Coral Ward. His knowledge and enthusiasm for the role really stood out from the moment he joined the team. Josh is a compassionate, kind and caring nurse, always dedicated to pushing himself out of his comfort zone to develop his skills for the benefit of our service users. He has done extensive research into trauma-informed care and compassionate care, two areas which he champions on the ward. Josh has faced significant challenges since joining the Trust, both professionally and personally, however, he has continued to push forward to make the ward a better place for everyone. He continues to go from strength to strength and his team could not be prouder of everything he has achieved so far.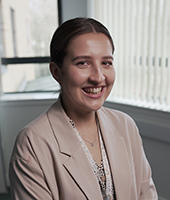 Sophie Garcia - Silver winner
Sophie works for our Maternal Mental Health Service as a Specialist Midwife. She joined the Trust 18 months ago after previously working at Heartlands Hospital's Delivery Suite. Sophie's dedication and passion has shone through since the moment she joined BSMHFT. She has brought so many ideas of ways in which to connect the mental health service and maternity. She is a warm, funny and supportive team member as well as a Specialist Midwife. She always thinks about the service user, meeting them wherever they want their session. She also agreed to be a birthing partner for one couple where there was concern from about the partner fainting. Recent feedback from a service user said that Sophie had changed their life.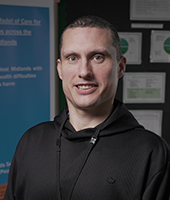 Nicky Jones - Bronze winner
Nicky has been an anchor to the FIRST team at Reaside and St Andrews. He always leads by example and is always sharing innovative ideas to develop not only his role, but the whole service. He has been involved in Quality Improvements, always attends project meetings and has even been involved in developing an outcome to measure the effectiveness of the role of a Support, Time and Recovery worker. He always goes above and beyond in his role to support colleagues and patients. Everything Nicky puts his mind to, he achieves, and he is now doing a nurse apprenticeship course.