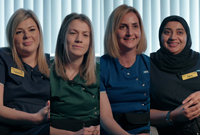 Sycamore Ward - Gold winner
The Sycamore Ward started it's Quality Improvement project in 2021 with the aim of reducing the number of seclusions and reduce the length of stay in seclusions, compared to other wards of a similar nature. The team succeeded in their aim and now have below the average number. Service users have been quoted to say that they enjoy their time so much on the ward that they don't want to leave. Following a £2,000 grant from our Caring Minds charity, the team put their funding to excellent use by building a purpose-built sensory room. The team has used sensory strategies to try to reduce violence and aggression and it is used everyday on the ward by both service users and staff.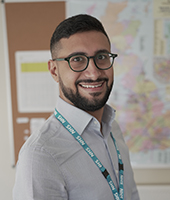 Haider Al-Delfi - Silver winner
Through his role as Reach Out Quality and Governance Lead, Haider has had a huge impact on the development of the Quality Assurance and Improvement Strategy within the provider collaborative. The standards, reporting and reviews that take place with support and guidance from Haider are essential in improving the service user journey, as well as their safety and the overall quality of the service in an inpatient secure care setting. Through his relationships with stakeholders – including the CQC – Haider had ensured that regulations are met and that improvement systems are understood and embedded into our services.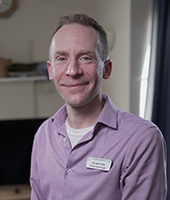 Dr Andy Fox - Bronze winner
Andy works as a Senior Clinical Psychologist in our Steps to Recovery Inpatient Rehabilitation service at Grove Avenue. He is also Assistant Professor in Clinical Psychology at the Centre for Applied Psychology, University of Birmingham. Andy brings his substantial research knowledge and skills to the Trust by initiating, supervising, supporting and facilitating research and service evaluation projects. Andy has supervised or co-supervised many projects, from exploring the experience of COVID-19 for people with psychosis, to evaluating changing levels of service user engagement across inpatient rehabilitation units. Andy brings a range of skill, knowledge and creativity into his clinical work and is a highly valued member of the team.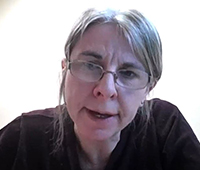 Dr Nat Rowe - Bronze winner
Renata or 'Nat' is a born leader with service user experience at the heart of everything she strive to achieve. Nat successfully led the whole Reducing Restrictive Practice Quality Improvement collaborative and her work ethic and commitment ensured that Quality Improvement (QI) work continued despite the COVID pandemic. Without Nat, the project would have faltered and the Trust would not be in it's current position were it not for her amazing drive, leadership and commitment to QI and the need to reduce restrictive practice within the organisation.